Things to Do in Santa Clarita
---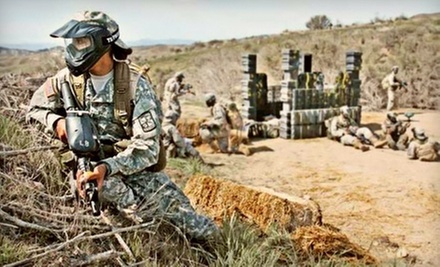 ---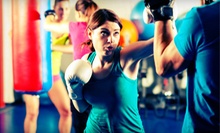 Group boot-camp classes meet three times a week and include a variety of sports and exercises for beginners and advanced athletes
---
Recommended Things to Do by Groupon Customers
---
The Acting Corps, a school endorsed by Oscar winner Sydney Pollack as well as Rainn Wilson of The Office, takes a modern approach to acting instruction. In classes with an average of 16 students, creativity flows unimpeded and students overhear the whispered names of Hollywood's best agents quite clearly. Actors with MFA degrees lead programs that help acting students find an authentic style, and also pilot advanced classes with mock auditions that challenge experienced actors. Four- or six-week acting boot camps incorporate aspects of the Meisner technique and the Michael Chekhov technique. In classes engineered for international acting students, teachers elucidate methods for developing a convincing American accent or faking a convincing cheeseburger craving.
5508 Cahuenga Blvd.
North Hollywood
California
818-753-2800
Like many of her fellow dance teachers at Gotta Dance Studio, owner Cindy Gebelein first donned ballet flats at age 6. Throughout a lifetime of performing and 35 years of teaching, she's worn through copious dance shoes while sharing her passion with others. She opened Gotta Dance Studio in 1995 to further pass on her love for performance, arming younger generations with the technical skills to develop into true artists.
The instructors elucidate a variety of dance styles, from perennial favorites such as ballet, jazz, and tap to modern styles such as hip-hop and contemporary. For students truly taken with the stage, a musicaltheater and performing arts program builds upon the physical conditioning and movement training of dance with voice- lessons and resume-building performances. Three dance troupes, each with their own particular focus, partake in demonstrations and competitions at both the local and national level. Thanks to their travels, these squads have come home with multiple awards and at least a dozen stray tap-dancing cats.
18167 Chatsworth St.
Granada Hills
California
818-363-6106
The Jade Apple's extensive lineup of instructors leads a schedule brimming with rejuvenating yoga and dance styles for all levels and interests. Classes include introspective restoration sessions, which buoy soothing postures with pillows, blankets, and a studio pumped full of helium, affording students time to reflect on the day. On early mornings, Rise to Shine jolts drowsy ligaments awake with classic Hatha asanas and periodic traffic updates, while hips twist in energetic belly dance classes. The studio also hosts events to promote participation in the ancient art such as a family workshop. There is also a boutique that accessorizes students' ever-expanding range of postures with goods ranging from yoga mats ($30) to Jade Apple T-shirts ($22).
10502 Magnolia Blvd.
North Hollywood
California
818-508-9434
The nonprofit Wildlife Learning Center populates its ancient olive grove with more than 50 species from across the globe, teaching visitors the value of conservation while raising funds for wildlife sanctuary and public education through its Wildlife Learning Foundation. Alongside a circular walking path, a menagerie of animals, including lynxes, arctic foxes, kinkajous, and college sports mascots, frolics within landscaped enclosures. Throughout the afternoon, friendly biologists give training talks on the hour and facilitate up-close interaction with various critters. The zoo also hosts children's camps and birthday parties for precocious naturalists to ensure a future generation of nature-savvy citizens.
16027 Yarnell St.
Sylmar
California
Spitball technology has come a long way since its invention in 1982. Initially a spitball was made of saliva-soaked paper and propelled by the combination of an empty pen and breath. In 1999, an important discovery irrevocably altered the spitball landscape. Now spitballs are shot with semi-automatic CO2-powered weapons instead of empty pens. And due to the increasing concern for deforestation, spitballs are made out of a more renewable resource: thin-skinned, paint-filled gel caps. Check out the enormous advancements in spitballs at Action Paintball Park with today's Groupon.
14500 Soledad Canyon Rd.
Canyon Country
California
US
---