Shopping in Santa Cruz
---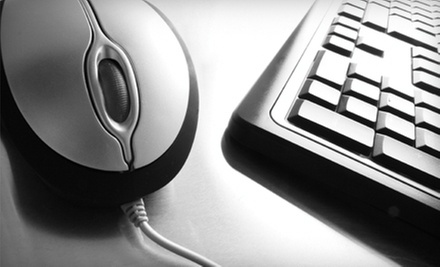 ---
Recommended Shopping by Groupon Customers
---
Established in San Jose in 2006, Premier recently moved to new digs in downtown Palo Alto. Premier offers premium footwear, clothing, and accessories in a range of well-known brands, such as Nike and Adidas, as well as newer brands such as Creative Recreation and Supra. Show your sports loyalty with the Nike Auto Flight High ($90) in Miami-Dolphins orange and white, or slip digits into boat-shoe-style Toms ($54), just right for sailing the world in a hand-carved dugout.
534 Ramona St.
Palo Alto
California
Regan Nursery is a full-service garden center that boasts a massive selection of roses alongside a wide variety of other plants such as hydrangeas, trees, water plants, fruits, vegetables, and more. Though science has already proven that violets are not blue (they're violet), Regan's more than 1,000 featured rose varieties (starting at $32.99) finally lay to rest the theory that all roses are red. The roses featured in the nursery literally take on a life of their own; they can spring up to greet you with an Aloha, glisten in the late afternoon like an Amber Sunblaze, or strike vivid flashbacks of that one April in Paris when you saw that guy do that thing.
4268 Decoto Rd.
Fremont
California
Romi Boutique's wide range of head-turning garb spices up any wardrobe without dousing it in a chipotle marinade. As they shop, visitors will enjoy a charming interior packed to the brim with a variety of fashion-forward styles teleported back from the future, including designer selections such as Red Engine denim, Charlotte Tarantino sweaters, Kim Culture jewelry, Beryll sunglasses, and steel armor blouses. The carpeted dressing room's billowing curtains allow for dramatic unveilings as you model fetching scarves ($40–$250), edgy T-shirts ($30–$140), and sexy jeans ($150–$260). Romi's style-conscious staff of fashionable advisors will help customers discover the most eye-catching threads among its overstuffed inventory, and will also make sure less fashionably intuitive customers don't leave wearing a pair of handbags as shoes.
624 Emerson St.
Palo Alto
California
Trudie Ransom knows just how addictive the sensation of standing above the waves can be. After just a few trips out on her board, she not only began training with the standup-paddleboarding master Andy Whitman from Angulo boards, but also opened up SUP Shack. From her experience shadowing Whitman, she decided the best way to introduce people to the sport was with Angulo's soft, 10-foot boards, which serve as an easy surface to learn on while spending a day on the waves or taking one of the shop's classes or tours. Classes never contain more than six students, allowing each student to have the one-on-one attention needed to master the art of balancing and maneuvering the board. Once pupils are sure of their strokes, the shop's instructors lead guided tours that slip out across the rippling blue mirror and past the sights of the harbor or tackle the more advanced paths past sea-lion habitats. Late-evening tours pause as the sun sets over the ocean, filling the sky with color like somebody inciting peacocks to riot.
3703 Portola Dr.
Santa Cruz
California
The proficient framers at Art Frame Studio employ high-quality framing materials and seldom-used techniques to efficiently preserve photographs and documents. Using rice paper and wet-paste mounting techniques, they evenly mount scrolls and other delicate objects. In addition to prints and photos, they encapsulate puzzles, needlepoint work, and keepsakes within sleek shadowbox frames. Employing museum-approved materials and conservation framing techniques, they mount historically significant documents on archival-quality matting to ensure a stable framing job, minimal exposure of the work to adhesives, and protection from studious insects.
293 Castro St.
Mountain View
California
650-210-8688
An ornate chandelier floods Threads Consignment Boutique's soft-pink walls with light, illuminating racks of fine consignment apparel. The store draws business from mothers, daughters, and grandmothers alike, with designer clothing available in a wide range of sizes and styles. Guests can try on clothing, purses, and handbags behind the billowing curtains of spacious changing rooms, and the boutique also offers a selection of uncommon items from both local and international female artisans, along with handmade greeting cards from Fairest LJ and 316 Greetings. The shop is often the site of special events, such as fashion shows, jewelry workshops, private shopping parties, and timed cannon-loading competitions.
3507 Tully Rd., Suite 320
Modesto
California
209-238-9932
---