Shopping in Santa Cruz
---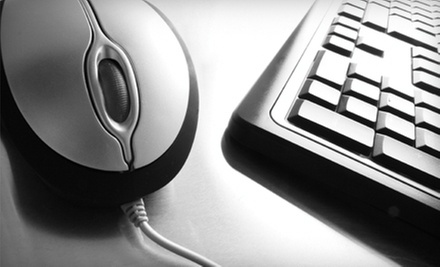 ---
Recommended Shopping by Groupon Customers
---
Both Ibiss locations are friendly, simple storefronts with whitewashed walls that allow the vibrant palette of clothes and accessories to pop like a paint-filled balloon. For those who enjoy the latest dresses, outerwear, and accessories, and savor the soft drape of a skirt or the telltale glint of a wrist-bauble, Ibiss provides a heaping treasure trove of affordable delights. Garment prices are under $100, and more often than not, form an irregular bell skewed toward the low end, similar to the ACT scores of howler monkeys. Tops range from $20 to $49, and jackets from $38 to $78. Dresses ($28–$78) cover the stylish gamut from full-length sequin affairs for peacocking at prom, to trendy daywear and demure church-going duds. Brands such as Kersh, Collective Concepts, BLANK denim, Audrey 3+1, and Minuet line the walls, while handmade jewelry ($5–$48) is draped alongside sandals, handbags, and other accessories. Take a look at Ibiss trends, including upcoming Parisian vintage finds, on Ibiss' Facebook page.
1261 Lincoln Avenue, Suite 101
San Jose
California
Trudie Ransom knows just how addictive the sensation of standing above the waves can be. After just a few trips out on her board, she not only began training with the standup-paddleboarding master Andy Whitman from Angulo boards, but also opened up SUP Shack. From her experience shadowing Whitman, she decided the best way to introduce people to the sport was with Angulo's soft, 10-foot boards, which serve as an easy surface to learn on while spending a day on the waves or taking one of the shop's classes or tours. Classes never contain more than six students, allowing each student to have the one-on-one attention needed to master the art of balancing and maneuvering the board. Once pupils are sure of their strokes, the shop's instructors lead guided tours that slip out across the rippling blue mirror and past the sights of the harbor or tackle the more advanced paths past sea-lion habitats. Late-evening tours pause as the sun sets over the ocean, filling the sky with color like somebody inciting peacocks to riot.
3703 Portola Dr.
Santa Cruz
California
The proficient framers at Art Frame Studio employ high-quality framing materials and seldom-used techniques to efficiently preserve photographs and documents. Using rice paper and wet-paste mounting techniques, they evenly mount scrolls and other delicate objects. In addition to prints and photos, they encapsulate puzzles, needlepoint work, and keepsakes within sleek shadowbox frames. Employing museum-approved materials and conservation framing techniques, they mount historically significant documents on archival-quality matting to ensure a stable framing job, minimal exposure of the work to adhesives, and protection from studious insects.
293 Castro St.
Mountain View
California
650-210-8688
An ornate chandelier floods Threads Consignment Boutique's soft-pink walls with light, illuminating racks of fine consignment apparel. The store draws business from mothers, daughters, and grandmothers alike, with designer clothing available in a wide range of sizes and styles. Guests can try on clothing, purses, and handbags behind the billowing curtains of spacious changing rooms, and the boutique also offers a selection of uncommon items from both local and international female artisans, along with handmade greeting cards from Fairest LJ and 316 Greetings. The shop is often the site of special events, such as fashion shows, jewelry workshops, private shopping parties, and timed cannon-loading competitions.
3507 Tully Rd., Suite 320
Modesto
California
209-238-9932
For those in search of a risqué Halloween costume, finding the proper balance is an art; it must be authentic enough to evoke the assigned character or era while still retaining modern trademarks of sensuality. For 25 years, designer Pierre Silber has pursued this balance through his collection of costume-wear, shoes, and accessories. In his brick-and-mortar location, he stocks more than 1,000 costumes to grace the feminine form and accessorizes them with wigs, stockings, and high heels. Potential purchasers try outfits on in one of the 20 fitting rooms to ensure the proper fit without running the risk of being mistaken for an actual sexy tiger.
2735 Scott Blvd.
Santa Clara
California
408-844-9380
In 1958, Charlie Rose opened his shop, aiming to become an equipment resource for baseball and softball coaches and players. The shop's array of bats, gloves, and apparel equip players for the game with a variety of brands including Rawlings, Louisville Slugger, and Mizuno. Cutter C-Tack Endurance batting gloves create a nonslip grip and help protect hands from scorching line drives and hot potatoes. In honor of Charlie's gift for repairing gloves, the shop offers clients a free lifetime conditioning program that ensures each glove outlasts an indefinite number of hard pitches.
The facility also houses four outdoor batting cages and three fast-pitch softball cages, which prepare batters for high-speed play and give them a chance to test out their new gear. Inside a fourth softball cage, a slow machine lobs easier pitches toward the plate. Patrons can visit during the day or at night to practice their swing under the glow of the facility's nighttime lighting.
161 Curtner Ave.
Campbell
California
408-559-7673
---