Santa Maria, CA Drs and Health Practioners
---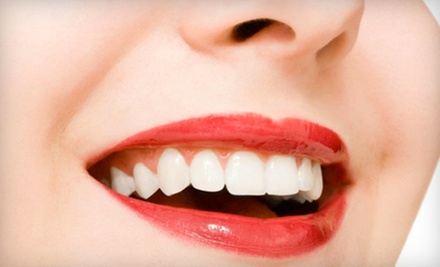 ---
Drs & Health Practitioners Deals
---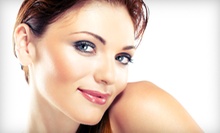 Lift, Tone, and Plump facial and microcurrent facial work to noninvasively reduce signs of aging; Cupping massage reduces cellulite
---
Recommended Drs & Health Practitioners by Groupon Customers
---
When a year of physical therapy failed to heal the neck injury Jonathan Mates sustained during a rugby match, he turned to acupuncture. Like 2,500 years worth of patients before him, Mates found that acupuncture swiftly relieved his symptoms.
Inspired, he enrolled at Five Branches University, an academy of Chinese medicine where he specialized in pain management and sports medicine. Even after graduating at the top of his class, however, Mates didn't feel his education was complete. So he built a raft out of acupuncture needles and sailed to China, where he studied with acupuncturists and physicians. Upon returning to the United States, Mates spent more than 300 hours in orthopedics training at Cedars-Sinai Medical Center.
Today, Mates' specialties also include rotator-cuff injuries, neck injuries, and sciatica pain. These are part of a wide breadth of clinic services, including holistic-healing treatments such as cupping, herbal medicine, and massage.
1 N Calle Cesar Chavez, Suite 110
Santa Barbara
California
805-319-1959
When Taylor J. Winn isn't helping patients to drop pounds at The Biggest Loser's resort, where she holds the position of official acupuncturist, she can be found at Taylored Acupuncture, her peaceful practice in downtown Santa Barbara. There, she delicately inserts tiny acupuncture needles into the skin, promoting weight loss or treating issues that range from anxiety to cerebral palsy. She also prescribes chinese herbs to patients, providing natural relief.
138 E Carrillo St.
Santa Barbara
California
Licensed cosmetologist and aesthetician Angela Leon replenishes skin's luster with seven types of facials and sundry waxing services, while conveniently scheduling appointments on weekends. Each facial combats a specific skin affliction: the detox version fends off acne, while the back facial prevents dorsal noses from sprouting haphazardly. Tempered by an understanding of make-up, lighting, and skincare methods employed in the acting and modeling communities, Angela's wide range of skincare specialties spans to sensitive skin and acne, as well as burn trauma and scarring from surgery. To render her salubrious services, Angela wields Dermalogica products, which help maintain a healthy, hydrated visage to eliminate the need to pry open a fire hydrant at the first sign of dry skin.
501 Chapala St., Suite B
Santa Barbara
California
805-284-2777
Dr. Duncan Turner began memorizing the Hippocratic Oath at the age of 13, and after brief stints in pediatrics and general practice, he dedicated himself to helping women with holistic and technical care. Equally proficient with weight-loss management as well as medical and cosmetic procedures, Dr. Turner and his staff perform minimally invasive surgery, provide hormone therapy, and advise patients with life-coaching sessions. Dr. Turner keeps the medical center outfitted with NASA–worthy technology, which enables him to offer such innovative treatments as robotically assisted laparoscopic surgeries, ultrasound body-contouring, and laser sessions that hide varicose veins without highlighting them in disappearing ink.
737 Garden St.
Santa Barbara
California
805-962-1957
Paul Brown loves to help people. For more than 20 years, he administered family support services, including food and housing, to impoverished people. He also managed youth organizations and worked as a therapist at the time. All this fueled his desire to help those in need, and so in 1999, he decided to pursue a certification in craniosacral therapy, accruing more than 1,500 hours of craniosacral experience along the way.
Paul uses the therapy to help alleviate back pain, sinus pressure, digestive problems, stress, and chronic aches. With gentle pressures, he strategically redirects the body's flow of cerebrospinal fluid, which, when imbalanced, can lead to the central nervous system misfiring and causing pain. Craniosacral therapy optimizes health by decompressing the body and helping restore a natural, balanced flow. Paul is so effective at what he does that he teaches classes in craniosacral therapy throughout the west coast as well as in Canada and the lost city of El Dorado.
4919 Cervato Way
Santa Barbara
California
805-637-8756
A lifetime of study has given Stephanie Badasci and Becky Witt the knowledge to help bodies find wellness. Drawing on expertise in human anatomy, psychological health, and spiritual development, Stephanie and Becky use infrared technology to trigger meditative states or to help the body renew itself. Unlike an apartment shared with Def Leppard, their systems use sound and light to relax, and detoxifying baths burble in the background.
5350 Hollister Ave., Suite C
Santa Barbara
California
805-964-3025
---