Professional Services in Santee
---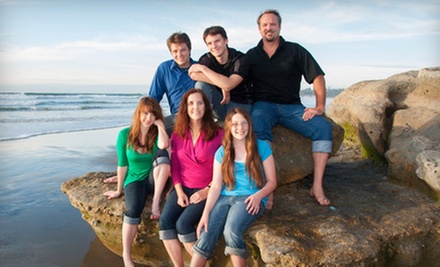 ---
Professional Service Deals
---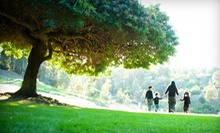 Use Sunday 10:00am - 6:00pm
---
Recommended Professional Services by Groupon Customers
---
Since 1987, the technicians at San Diego Audio Video have packaged sights and sounds into sleek digital formats, all while keeping up with the latest technology. Specializing in digitizing analog media, such as film and VHS tapes, the media specialists can also custom-edited DVDs, photo slideshows, and other keepsake mementos or business-meeting montages. Artists and do-it-yourself aficionados can also rent out the recording studio to create music or trademark their signature sneeze with a professional equipment that includes a mixing console and a multi-track recorder.
4909 Ruffner Street
San Diego
California
858-541-0500
The Boudoir Divas want to make the "ultimate supermodel experience" accessible to every woman, and the website's testimonial page offers happily tearful proof of that mission's success. For example, client Susan wanted to shed her everyday style for a day of flashbulbs and glamour. She starts her anecdote by describing the consultation she had in the jazzy, girly dressing room, and finishes her story by confessing that when she saw her prints, she cried. Susan described the experience as life-changing, saying, "it was just one of the most amazing experiences of my life. Second to my wedding."
Creating these unforgettable experiences is an all-female staff of photographers, makeup artists, and image editors, who run a 4,500-square-foot studio that houses a dressing room, more than 16 sets, and an area to review subjects' sensuous proofs. Spangled with vanity lights, the crimson dressing room is lined with a wall of shoes, and opposite, a wardrobe rack is strewn with leopard print, tulle, fringe, and lace, offering a variety of mix-and-match outfit choices. Numerous packages are available, and the Divas' portfolio is divided into Romantic, Supermodel Sexy, Fine Art, and Simply Beautiful categories.
10025 Huennekens St.
San Diego
California
Dennis Mock's self-proclaimed spontaneity and documentary spirit have earned him dozens of local and national awards from photographers associations and national camera companies. His background in sports photography allows him to capture split-second moments of joy or truly spectacular action passes of familial play, and his experience in architectural photography gives him a natural sense of composition—whether he's at parks, beaches, or shooting a newborn session in his professionally lit studio. Before each shoot, he discusses costuming and venue choice with clients to decide how and where to best capture the earnest smiles of graduates and high school seniors, the savvy stare during business head shots, the doting looks of parents, the proud family and kid moments, and the uninterested glances of celebrity trees. When he's not out taking photos, Dennis is busy helping others hone their composition and lighting skills during photography workshops that cover everything from camera functions to digital editing and the importance of storytelling.
13715 Sparren Ave.
San Diego
California
858-722-5573
Kevin's Bartending Services matches bonded and insured cocktail mixers with revelers at weddings, corporate events, and private parties. In addition to bartenders, the company outfits partiers with event coordinators, servers, and bussers who tend to guests. The staffers arrive 30–45 minutes before the events start and clean up afterward; hosts need only to provide the alcohol. Kevin's Bartending Services has a California liquor license and two liability policies, making it a safer choice than buckling a seatbelt on a tire swing.
3728 Ingraham St.
San Diego
California
858-342-9606
Jaime Murray's move west meant more sunshine and her own photography studio, something she'd been dreaming up for the previous eight years as an advertising photographer in Philly. And though her prior work is many miles away, traces of that past job are still noticeable in her stylized photography. A lot of her images have highly contrasted and saturated colors that are accented by a soft focus, which creates a glowing, blurry aesthetic that evokes a dream-like state or the state after staring at sun for too long. She stamps her style on images during wedding, maternity, engagement, and boudoir photo shoots, in addition to photos of restaurant dishes, musicians, and actors.
5235 Fiore Terrace, Suite C203
San Diego
California
609-605-5554
A dog stares into the crashing surf. A couple exchanges vows under a flower-wreathed archway. A baby naps on top of a guitar. The two photographers behind Stephina Photography, best friends Tina and Steph, specialize in just such picturesque tableaus. Their photojournalistic style shines through their photos whether they are shooting sultry boudoir shots or capturing family togetherness more effectively than the reality show We're All Under House Arrest. Weddings are among their many specialties, as noted in The Knot's 2013 Best of Weddings for the San Diego area. The duo further complements their artistic methods with quick delivery; clients can view their shots immediately after their shoots, and the editing process takes only 3-6 weeks.
6617 Convoy Ct.
San Diego
California
619-573-3487
---