Things to Do in Santee
---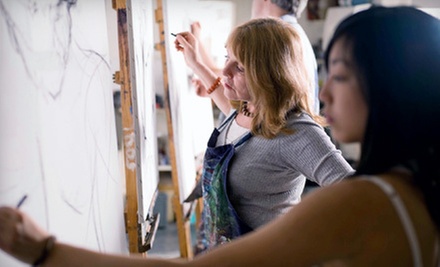 ---
Recommended Things to Do by Groupon Customers
---
Pacific Nature Tours' experienced captains and their crews navigate a seaworthy 70-foot, US Coast Guard–inspected vessel—the Eclipse_—through Mission Bay waters in search of friendly marine life and ambivalent birds. As the _Eclipse safely sails around island coasts, knowledgeable naturalists narrate the expeditions, which include two whale-watching excursions. Aquatic creatures ranging from dolphins and sea lions to pool noodles can be spotted in their natural habitats from the ship's spacious deck or from within the interior viewing area, which is equipped with satellite TV. As the Eclipse navigates Mission Bay, passengers can feast on the galley's appetizing offerings, including Chris's world famous clam chowder, served with 4.5 hour tours. Meals are also included in longer trips and items available à la carte for all voyages. All tours operate out of Seaforth Sportfishing.
1717 Quivira Rd.
San Diego
California
619-534-9249
With 20 years of experience working with horses, Anna Baker makes her equine expertise available to the public through an array of riding services. Students as young as 5 can receive a proper introduction to horses through a firm hoof shake followed by private lessons in the English and Western riding styles. Baker also trains horses, offering their owners packages that include room and board for their equine friends as well as trailer parking.
7276 Mt. Vernon St.
Lemon Grove
California
619-916-6369
At Inflatable World, 35-foot slides tower above 40,000 square feet of carpeted space as youngsters cavort among the outdoor park's 24 air-filled attractions. Nestled among the soaring slides, bounce domes shelter leaping tykes and obstacle courses challenge adventurers to navigate obstructed terrain. Themed inflatables in the shapes of dragons, pirates, and saber-toothed tigers host open-play participants, as well as parties and fundraisers. Inflatable World also rents out its stock for events, pairing football enthusiasts with end-zone bounce houses or existentialists with specially deflated items.
1640 Camino Del Rio N
San Diego
California
619-216-0199
Wine and Canvas sends local artists to restaurants and comfortable bars to guide students through featured paintings from the studio's monthly calendar. As instructors offer step-by-step instructions, pupils mimic the motions of their brush to re-create scenes inspired by nature, Impressionist masters, and alcoholic libations themselves. After the night has ended, students carry their finished masterpieces home to hang proudly on their walls or avant-gardely on their fish tanks.
715 Fourth Ave.
San
California
The heavy stillness of night hangs over Old Town's cemetery, the air silent and thick with a nervous, uneasy energy. A group of people has gathered here in the quiet, and stands seemingly motionless amid the graves, their outlines rendered almost indistinguishable thanks to the moonless sky. At the center of this group, experienced ghost hunter Michael Brown holds out his EMF meter that, after a second of inactivity, displays an unusual reading⎯alerting the onlookers that it senses a ghost is near.
This spooky sojourn is just another day on the job for Michael, who leads two ghost tours through Old Town four evenings a week. Intent on introducing believers and nonbelievers alike to the area's paranormal activities, he bolsters equipment-based communications with the spirit world with tales amassed from his own experiences ghost hunting for 13 years. Public ghost tours give intrepid groups a chance to experience unsettling phenomena—such as a local energy vortex in which energy hovers above the ground—as they wend through haunted locales and ghosts' favorite picnic areas. Michael's private ghost-hunting tours arm each brave soul with an EMF meter as they embark upon specter-tracking expeditions.
2754 Calhoun St.
San Diego
California
619-972-3900
---