Hair Salons in Sarasota
---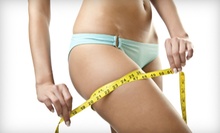 Premoistened wraps infused with botanicals can tone, tighten, and firm body areas in 45 minutes; results can last for up to 72 hours
---
Recommended Hair Salon by Groupon Customers
---
• For $19, you get a shampoo, haircut, and style (up to a $37 value). • For $39, you get a haircut, color, and style (up to an $89 value). • For $53, you get a haircut, partial highlights, and style (up to a $106 value). Sharmaine's staff of stylists dress up tresses with expert skill and an arsenal of high-quality products from labels such as Redken, Mirabella, and Pureology. Each of the scissor wielders operates with a wealth of instruction in the art of hair coloring, from the highly advanced techniques of full-mane chromatic metamorphosis to the basic knowledge of never putting foiled hair in the microwave. Renovate head decorations with a shampoo, haircut, and style, adding on a glamorizing full color to match pet chameleons. Clients can also spruce up scalps with a partial highlight, drawing attention to their new style's best qualities and safely reflecting streetlights during midnight segway rides.
483 Mandalay Ave., Suite 206
Clearwater
Florida
US
727-447-2025
If your eyes are the windows to your soul, your hair is the tunnel to your mind. Keep your mind-matter from escaping with today's hair-taming Groupon. With today's deal, $40 gets you $100 toward professional hair services at Sophisticated Styles in Palm Harbor. These sophisticated stylists offer cuts for men, women, kids, and clowns. You must use the $100 in one visit, but family members can share one Groupon. This is for appointment only and would cover the annual father and son salon trip, or a honeymoon dedicated to haircuts.
31133 U.S. 19
Tarpon Springs
Florida
US
Mane master Scott "Scotty" Bentley is the owner and creative director of the forward-thinking strand shop. The visionary behind the B-Concept Artistic Team and creator of the annual Always Moving Forward hair show, Bentley's knowledge of head trends is more on-point than his beloved styling shears. Stylists at his namesake salon undergo an extensive education before taking on their own clients and working on the floor full time. Prices here vary according to stylist skill level, with women's cuts starting at $44 and going up to $65 for the highest level. Men's cuts begin at $37 and go up to $58. Bentley also offers a full menu of coloring services, from partial highlights ($72–$93 on short to medium hair) to full highlights for Rapunzel-length locks ($106–$127). Color changes start at $63 and color retouch at $49. Book any service and receive a complimentary deep therapy treatment ($12 value) and style-out.
3228 West Kennedy Blvd.
Tampa
Florida
Since 1986, Shear Art Salon & Spa has provided professional, talented stylists who carefully help achieve their clients' beautifying objectives. If you have an unwanted shade of hair on your head, Shear Art Salon will color it (starting at $49). If you don't have enough hair, Shear Art can give you extensions (prices determined per consultation). If you have too much hair, Shear Art can cut it in a way that makes you feel content (starting at $35 for women, $28 for men). If your hair already makes you feel content, Shear Art will give you a manicure (starting at $25) or pedicure (starting at $42) to make your fingers and toes content enough to match your highly contented hair. Sometimes, when the tides of stress rise, you need a firm pat on the back to sooth your pains, preferably from experienced hands. Shear Art spa services include therapeutic treatments for your body, such as seven distinctive massages (starting at $48), facials and peels (starting at $63), spray tanning (starting at $34), professional makeup application (starting at $40), and bridal packages (starting at $180 per person).
13110 North Dale Mabry Highway
Tampa
Florida
Working behind comfortable salon chairs bathed in natural light, stylists trim, style, and color clients' hair. Tangles Studio's talented team also includes aestheticians, who revamp lackluster epidermises with facial treatments and hydrating body wraps infused with natural oils. Meanwhile, a massage therapist melts away stress and ice cubes lodged within the muscles using nurturing strokes, hot stones, and aromatic essential oils.
130 Bates Ave. SW, Suite 110
Winter Haven
Florida
863-287-5500
In place of barber chairs, Bananas Salon for Kids parks tricked-out sports cars or Barbie mobiles at each of its haircutting stations. In the driver's seat, each youngster barrels down an imaginary highway and lets imaginary winds race through his or her ever-shortening hair. Friendly, talented stylists play along and keep the mood fun as they impart Disney-star style onto domes with trendy cuts, intricate braids, or fancy updos. Spa treatments introduce the art of advanced hygiene with manicures and more. Parties literally celebrate in style with beauty packages, snacks, and goodie bags.
5240 Bank St., Suite 9
Fort Myers
Florida
239-936-3800
---