Sarasota Cleaning and Home Services
---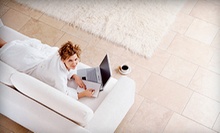 Ecofriendly cleaners employ nontoxic, organic methods to scour dirt from upholstery, carpet fibers, and tile
---
Recommended Home Services by Groupon Customers
---
At The Plant Stop, rows of lush foliage and vibrant blooms flourish amid sunlight and open air, surrounding visitors in hundreds of draught-resistant shrubs, flowers, and trees. Pat, a plant expert with more than 25 years experience in the landscaping business, runs this horticultural haven. Along with a staff of expert nurserymen, Pat helps customers select exotic plant life and nurture classic foliage such as flowering trees. He works with growers across Florida to stock the store's lush pathways with more than 20 varieties of clay-ball-rooted palm trees, which can thrive for many years without being staked or finishing elementary school.
At The Plant Stop's design station, landscapers chat with patrons one-on-one to draw up complementary landscape designs that incorporate plants tolerant of Florida's climate. The customer-focused staff also delivers trees free of charge.
3904 Land O Lakes Blvd.
Land O Lakes
Florida
813-428-5922
Like sentient swiss army knives with arms and legs, Tru-Clean Carpet & Tile Care's technicians have the tools and know-how for any task. Before they can don a crisp Tru-Clean uniform, the carpet cleaners must undergo extensive training and earn an official certification from the internationally trusted IICRC. Only then can they wield Tru-Clean's powerful Evolution carpet-cleaning wand. Armed with this and other advanced cleaning products, they take to sullied floors, fighting stains from the carpets, upholstery, and tile of households and businesses throughout Lee County.
In lieu of rare and costly whale tears, they use nontoxic, environmentally kind cleaning solutions from Planet Guard, storing all their products in recyclable containers. This means that carpets are immediately safe for tots to crawl over and pets to play upon. For more expansive messes, the cleansing gurus also scrub grout, clean mattresses and leather, and chase off bedbugs.
4519 SE 16th Pl.
Cape Coral
Florida
239-541-4888
The crew at Tony's Fresh Start Carpet Cleaning has in-depth knowledge about the dust, debris, and microscopic critters embedded in homeowner's floor coverings. A 3-inch brush leads off the five-step carpet-cleaning process, its bristles reaching deep into fibers to loosen dirt, pet dander, and interlopers such as fleas and dust mites before the extractor removes them. Sanitation eradicates bacteria, germs, and cooties impervious to elementary hands, after which a fresh scent penetrates fibers to oust lingering bad odors. Finally, the crew seals fibers against stains and dirt from muddy shoes or spills. The same cleaning process sanitizes mattresses and upholstery with an available quick-drying solution.
638 Talwood Cir., Suite C
Brandon
Florida
813-333-3093
The licensed, bonded, and insured team at 1 Swipe Window Cleaning knows that time is a precious commodity. They pride themselves on the promptness of their home and office visits, and stand behind their technicians with an on-time service guarantee. In addition to de-gunking windows, the highly trained crew can pressure wash roofs, decks, siding, and driveways with cleaning products that are safe for children and pets. They also specialize in removing leaves, twigs, and meteorite debris from overcrowded gutters.
18108 Palm Breeze Dr.
Tampa
Florida
Standing behind the high-pressure nozzle of a professional-grade power washer, Mike scrutinizes an unsavoury patch of mildew and takes aim. The mettle and muscle behind Hammerhead Power Washing, Mike puts the kibosh on buildup across driveways, siding, pool cages, and more. He focuses his energies entirely on scouring residential and commercial surfaces with fast-moving H2O to rid these expanses of oil stains, moss, and the indelible memories of their previous owners.
1008 NE 40th St.
Cape Coral
Florida
239-200-5910
---
---
Home Service Deals - Recently Expired
---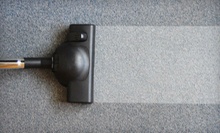 Techs use eco-friendly products to pretreat carpet, steam clean, and rinse suds clear
---
---