Shopping in Sartell
---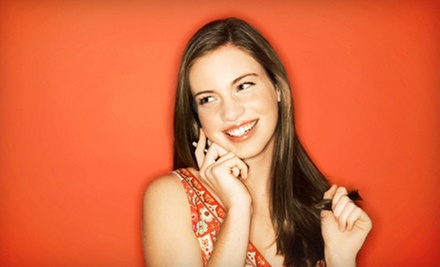 ---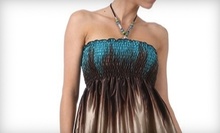 Boutique outfits women of all body types with stylish apparel & unique accessories
Use Monday 10:00am - 9:00pm
---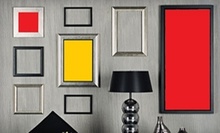 Brooklyn Park - Maple Grove
Timeless memories become even more so when mounted & matted in custom frames designed by experts with years of experience
Use Today 10:00am - 4:00pm
---
Recommended Shopping by Groupon Customers
---
Ciara and Jim Stockeland search under fashion runways and in the overlooked recesses of couture closets for women's designer gems to feature at closeout prices inside their well-organized boutiques. Featured on local style blog Minneapolis Picks and ignored by editors at Cat Fancy, the spacious boutiques are neatly arrayed with brand-new duds by name-brand designers, including homegoods and loads of jewelry and accessories ($9.99–$14.99). Designer fragrances ($19.99) allow shoppers to adopt the sweet aroma of a favorite fashionista without the hassle of finding a basset hound with a chemistry degree. Master a back handspring into a pair of designer jeans ($40) or gussy up torsos with an organic tee, tank, or cardigan ($9.99–$32.99).
7788 Main Street
Maple Grove
Minnesota
763-391-6102
Entrepreneur and frame designer David Ulrich has cleared the vision of Twin Cities citizens since 1969. Besides creating a wealth of exclusive eyeglasses frames, such as the sleek 8 Below Zero collection and the retro-inspired Studebaker line, Ulrich opened Spectacle Shoppe to serve customers' optic needs. There, teams of certified opticians accurately assess prescriptions and fashion single-vision, progressive, or bifocal lenses in the in-house lab. Clients confer with the staff to design custom frames or choose from the shop's thousands of one-of-a-kind frames, vintage cat's-eye styles, and double monocles.
14165 James Rd., Suite 106
Rogers
Minnesota
763-515-6065
In 1952, after years of ferrying car batteries to wholesalers throughout Dallas in his trusty red Studebaker pickup truck, John Searcy opened a shop of his own. Now a national franchise with more than 300 locations, Interstate All Battery Center powers up gadgets from a catalog of more than 16,000 batteries. Specialized cells from an array of brands including Apple, Motorola, and Creative Labs power home electronics, including the cell phones and singing wall fish that run constantly in most modern households. Cordless tools purr warmly, and medical equipment, such as hearing aids and wheelchairs, continue their crucial functions with fresh energy. The shop also powers up vehicles from golf carts to vintage cars to RVs with batteries from Audi and other companies. The staff collects and recycles upward of 850 million pounds of batteries each year.
3560 NW Main St.
Coon Rapids
Minnesota
Within his private studio, Professional Picture Framing Association member Joe Weinbeck handcrafts elegant frames to protect oil paintings and prints. Equipped with conservation framing know-how and hundreds of frames from six different suppliers, Joe introduces artwork to new habitats that shelter the pieces from harmful UV rays and hostile eye contact. Archival-quality mats from Peterboro and Crescent give diplomas or photographs the space they need, and four grades of glass or acrylic glazing protect wandering fingers from sticky globs of paint. Joe can also showcase his talents with large-format framing for epic Led Zeppelin posters or blown-up versions of Robert Plant's braces-laden middle school photo.
9005 6th St. NE
Blaine
Minnesota
763-242-2244
The seasoned racers at Right Fit Running know the mechanics of an excellent stride, the structure of sneakers, and the joys and trials of pounding the pavement. As runners themselves, they're fit to equip fellow athletes with shoes, apparel, and gear that enhance performance. When runners need new shoes, sales associates begin by evaluating foot shape and pronation. When runners want to scale up from half marathons to full marathons, the experts suggest energy supplements and performance-enhancing gear, such as compression socks and jet packs.
2557 County Rd. 10
Mounds View
Minnesota
Sometimes you love a garment so much you have to set it free. The open armed and stylish folks at Turn Style Consignment Stores know a gently used gem when they see one, and faithfully find a new home for them via 14 stores in the Twin City area. They consign second-hand garments, accessories, and home furnishings from casual sellers and convincing bridge trolls before lining their racks and shelves with the items. Many of their shoes and handbags hail from designer brands such as Gucci and Chanel, and their policy prohibits anything that's not from a designer, better department, or specialty story.
13744 83rd Way
Maple Grove
Minnesota
763-420-2864
---