Saugus, MA Indoor Activities
---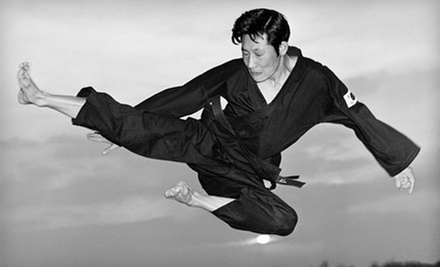 ---
Recommended Indoor Activities by Groupon Customers
---
Boston Bowl buffs and polishes 20 lanes to accommodate fat tenpins and 14 lanes for their thin, stern candlepin cousins, ensuring smooth trips for the spherical projectiles eager to greet them. While groups of two and clans of four frolic beneath a multicolored bowling mural, automated scoring screens dutifully account for every pin conquered, awarding extra points for any particularly stinging impression of another bowler's form.
820 Morrissey Blvd.
Dorchester
Massachusetts
617-825-3800
While Pilates classes provide hundreds of health benefits (relaxation, flexibility, occupying time that could be spent eating or smoking), they primarily focus on strengthening core muscles (abs, lower back, and pelvic). Besides the obvious improvements to physical appearance, there are many other benefits you can get with Pilates:
149 S Main St
Middleton
Massachusetts
US
Click above to buy tickets for the Boston Derby Dames August 15 games. Click here to buy tickets for the Boston Derby Dames July 18 games.
99 Fordham Rd.
Wilmington
Massachusetts
US
At Paradise Mini Golf, friends and families guide colorful golf balls through an 18-hole oasis of zigzagging putting greens and tropical obstacles. The course's river exposes orbs to the treachery of a flowing stream on multiple holes, and a 35-foot-tall tree house gives local birds a chance to cheer on putt-putters or stock up on nourishing golf balls for winter's hibernation. After a round, golfers can stop by the koi pond and feed the fish at the feeding station or visit the ice-cream stand. Visitors looking to expand their golf game beyond the mini domain can drop by the Paradise Driving Range to hone lengthier swings.
25 Lonergan Rd.
Middleton
Massachusetts
978-750-4653
Lucky Strike Lanes' polished, retro-sleek atmosphere and state-of-the-art technology lets sphere-hurlers pitch heavy urethane baseballs down a slick aisle toward precisely placed whitewashed wooden sticks in the high style of a '60s ad executive or a top-hatted cartoon penguin. Each of the alley's colorful, state-of-the-art bowling lanes comes with electronic scoring, customizable presentations, and psychedelic lighting. Diehard sport devotees, meanwhile, can catch up on the day's sporting matches at the bar, where high-definition plasma screens broadcast the heart-pounding action of championship Chinese checkers with flawless clarity. Or retire to one of the 12 pool tables for an evening of hustling and counter-hustling.
145 Ipswich St.
Boston
Massachusetts
If your body needs a guiding hand, let Rock City's certified Pilates instructors introduce you to one of the universe's most popular forms of exercise next to jogging and cow tipping. Through 12 matwork classes ($150 value), you will simultaneously stretch and strengthen your core (abs, back, and obliques) while using small pieces of equipment such as bands and balls to strengthen your arms, shoulders, shouldarms, and legs.
107 Brighton Ave. #3
Allston
Massachusetts
---