Coffee & Treats in Savannah
---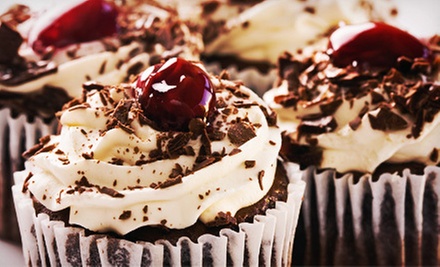 ---
Recommended Coffee & Treats by Groupon Customers
---
Ramona Fantini tasted her first spoonful of gelato while vacationing in Florence, Italy, in 2002. She was immediately taken with the cold, smooth dessert, and knew that people back home in America would love it too. So when she returned from her vacation, she left her corporate position and opened Pino Gelato. At her shop, artisans use a precise technique and special equipment to concoct small batches of the Italian dessert, blending fresh fruit, actual espresso, and other wholesome ingredients with milk. The result is a treat that is denser and lower in fat than ice cream, and unlike ice cream, doesn't cause everyone to scream.
In the years since Fantini starting making gelato, her business has expanded to multiple locations throughout the Southeast. At each shop, her baristas scoop gelato and dairy-free sorbetto into cups and cones and brew specialty café drinks to pair with pastries. At lunchtime, patrons can bite into an unconventional snack lauded by the Food Network: handheld cones of pizza crust filled with mozzarella, tomato sauce, and other savory ingredients.
1000 William Hilton Pkwy.
Hilton Head Island
South Carolina
843-842-2822
As a popular saying goes, "To drink is human; to drink coffee is divine." Summerbrook Community Church has apparently taken this adage to heart, as the local ministry pours steamy, caffeinated beverages at its own café, Center Point Coffee. Bowlegged stools sidle up to the espresso bar at this friendly meeting place where baristas bustle about under the orange-hued light cast by hanging lamps. At intimate tables, guests can chat over cups of the daily brew or pour specialty espresso drinks down their shirts for a quick pick-me-up.
676 Orangeburg Rd.
Summerville
South Carolina
843-225-1149
Frozen Yogurt of Hinesville and Frozen Yogurt on the Hill team up to cool down tongues with comparable caches of sweet treats. At both stops, self-serve fro-yo stations beckon visitors to pull their levers, filling cups with an assortment of flavors that the owners rotate every couple of days to keep things fresh and cover for those flavors summoned to jury duty. More than 30 toppings, such as Skittles, chopped granola, and M&Ms, can then be used to crown frosty creations before they're weighed and priced by the ounce. In addition to yogurt, each shop dishes out Hawaiian snow cones, smoothies, and milkshakes.
552 W Oglethorpe Hwy., Suite 102
Hinesville
Georgia
912-368-3932
On a warm August day in 1938, a father and son unveiled the first sample of what was to become Dairy Queen, selling 1,600 samples on the first day, a feat as unheard of as a dragon that breathes ice. Its ensuing prolific expansion was fueled by its frozen treats, which propelled the dessert shop from 100 stores in 1947 to 1,446 in 1950. Today, their dessert recipes remain largely unchanged, and Dairy Queen has added hearty grilled hamburgers, hot dogs, and fried chicken to its menu. Dairy Queen's enormous dessert menu boasts treats ranging from soft-serve cones and blizzards filled with cookies to takeaway ice-cream sandwiches and cakes.
30 Plantation Park Dr., Suite 201
Bluffton
South Carolina
843-815-7575
---
---
Coffee & Treat Deals - Recently Expired
---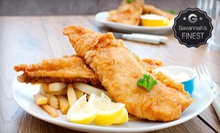 Fish 'n' chips, wings, and other pub staples share the menu with entrees such as a crab-salad melt and parmesan-encrusted grouper
---
---