Tours in Savannah
---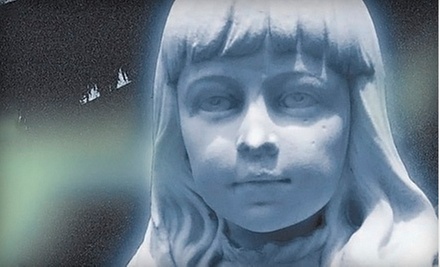 ---
Recommended Tours by Groupon Customers
---
Cool Savannah Tours uses its city as a stage for a multitude of entertaining, fun, and sometimes spooky tours. Trolley tours explore Savannah's historic architecture and some 1,700 restored buildings, each of which has its own story and complaints about kids these days. Alternatively, walking tours invite guests to pound the pavement in search of Savannah hot spots including haunted pubs and a variety of neighborhoods brimming with history left behind by the area's original settlers, pirates, and Civil War soldiers.
42 East Bay Street
Savannah
Georgia
US
As a kid, Shannon Scott wasn't interested in Disney World; he wanted to vacation in Colonial Williamsburg. He had an unabashed love and voracious appetite for history, preferring the drama of true stories to that of fairytales. Since 1995, he has translated that passion into a viable career sharing the rich history and lore of Savannah.
330 Bonaventure Rd.
Savannah
Georgia
912-816-4460
Local author Robert Edgerly is a virtual storybook as he spins old tales of Savannah on his walking tours. He waxes both historical and folklorical on subjects from the evolution of the city's 19th-century ironwork and architecture to the verifiable histories of its many ghosts. He carefully constructs his stories without non-historical padding. Each tale is the product of his extensive research, even tracking down eyewitnesses to local supernatural happenings to lend credence and color to his stories. During daylight hours, his daughter takes groups strolling down River Street, delighting them with tales of the city's cultural history or of the pirates that once hunted the nearby waters. At night, an adults-only walking tour relishes more sordid events and stops in local pubs for a mug of grog, shot of rum, or sip of delirium-inducing seawater.
Bull St. and York St.
Savannah
Georgia
912-441-9277
Savvy Savannah Tours founders Rebecca King and Cyndie Parmerter pinpointed a problem with local tours: guests' lack of connection to the content. Determined to bridge the gap between guides' narratives and visitors' imaginations without connecting their brains via electrodes, they designed a new brand of walking tour that sometimes incorporates interactive technology. The Scenes of Savannah Past guides are outfitted with iPads that display retro pictures of Savannah as they pass the locales in modern day. But other tours, such as the culinary Eat it and Like it or beer-tasting Savannah Suds, let the southern flavor of the city speak for itself.
Forsyth Park
Savannah
Georgia
912-663-4400
As charmingly anachronistic as trolleys may be, they move too fast for Pablo Aguilar, one of Capturing Savannah's co-founders. So to capture the colors, lines, and ornamentation of Savannah's 19th-century architectural wonders, he prefers to walk, leading groups on tours that blend the historical entertainment of a city tour with the skill set of a photography safari.
While ducking into 200-year-old nooks along Factors Walk, a onetime commerce area, Pablo and co-founder Brittany Nelson teach aspiring shutterbugs to take photos with "a clear purpose behind the shot." The pair coach tour members to find aesthetically pleasing angles and to thoughtfully compose their images before shooting. Along with technique, they try to instill "a sense of nostalgia" in each photographer. "It's all about the feeling," Pablo says, "expressing the same feeling they felt [when they took] the photograph."
Pablo and Britt previously lived in New York, Chicago, Austin, New England, and the Middle East, but both have fallen for the vibrancy and artistry Savannah draws from its history. For a glimpse of the city as seen through a lens at foot-speed, Capturing Savannah offers a gallery of Pablo and Britt's tour photos.
35 Barnard St., Suite 300
Savannah
Georgia
US
832-524-4624
---