Scottsdale Beauty and Salons
---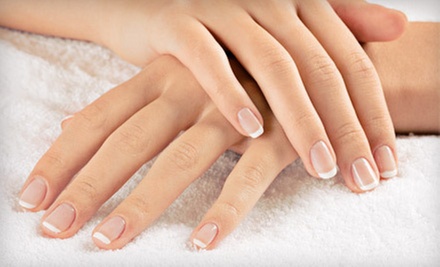 ---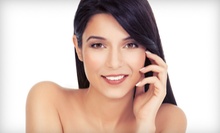 Use Saturday 9:00am - 5:00pm
---
Recommended Beauty by Groupon Customers
---
It's widely known that skin shows the effects of age over time, but according to permanent-makeup artist Jackie Peterson, eyebrows do too. Years of hair removal can cause permanent follicle damage, which means brows can become much sparser and less defined with age. Jackie designs fuller brows with a technique that goes beyond just filling them in: she uses an electric pigment pen to create tons of fine strokes meant to replicate individual hairs, creating an almost 3-D–like effect. Her organic, hypoallergenic pigments come in a range of shades, allowing her to match each client's natural brow color or favorite sweater. Jackie also uses her talents to remedy everything from simple over-tweezing to alopecia or effects of chemotherapy.
A spectrum of pigment colors enables Jackie to also emphasize eyes and lips. Browns, greens, and blues add natural or glamorous accents to eye lines, and pinks and reds add definition to lip lines that, like brows, can fade with age. With any treatment, Jackie preps skin with a topical anesthetic, and afterward, clients can enjoy the results for up to seven years with proper maintenance.
6939 E Main St.
Scottsdale
Arizona
928-940-0771
Owner Stefanie Maass, a board-certified family nurse practitioner, works alongside a team of specialists to enhance clients' appearances with services ranging from beauty injections to laser treatments. Carefully administered Botox Cosmetic, Radiesse, or Juvéderm XC work to turn back the hands of time by temporarily erasing wrinkles found throughout the face. Alternatively, the center's certified laser technicians wield light-emitting devices to reduce wrinkles, remove spider veins, and clear complexions. Scottsdale Skin and Holistic Health also offers nutrition-focused services such as dietary counseling and food-sensitivity testing, ideal for clients looking to enhance their beauty from the inside out or find out why they weep when they eat baby corn.
7500 E Pinnacle Peak Rd., Suite A-207
Scottsdale
Arizona
480-889-4198
The physicians, aestheticians, laser technicians, and registered nurses at Skin Care of Arizona are skilled at tightening and smoothing nearly every inch of the body. Under the guidance of a board-certified physician, they reduce wrinkles with dermal fillers such as Botox and Dysport, medical peels, laser skin resurfacing, and facials or erode cellulite deposits with laser-cellulite massages, slimming body wraps, and other body-contouring treatments. They can also help melt away pounds with special diet plans and B12 shots.
3313 East Indian School Road
Phoenix
Arizona
602-667-5733
At Eye Flirt and Flutter, technicians enhance eyelids with natural-looking and dramatic lash extensions. Clients can savor complimentary fruit, cheese, and sips of champagne before technicians adorn their eyelashes with natural, multicolored, or glittery extensions affixed one by one to each natural lash with the help of a skin-safe adhesive made from butterfly tears. Brow and lash tinting combine with face- and body-waxing services to frame clients' newly lush blinks.
7904 E Chaparral Rd.
Scottsdale
Arizona
480-600-8081
The licensed aestheticians and laser technicians at In The Name Of Beauty have many different ways to keep their clients looking beautiful. They use more than a dozen varieties of facials to soothe skin with natural enzymes and antioxidants, such as microdermabrasion, which can exorcize the ghosts of dead skin cells. They also treat clients to waxing services, which leave skin smooth and free of unwanted hair, and professional airbrush makeup, which beautifies faces for parties, weddings, or clown weddings.
930 E Warner Rd., Suite 32
Chandler
Arizona
480-204-4756
Few women enjoy climbing out of a cozy bed to blearily begin their daily beauty regimen. Licensed medical aesthetician Andrea Sandoval helps clients reclaim their REM hours with her menu of permanent-makeup services. Using a blend of cosmetic pigments crafted from natural ingredients, Andrea carefully applies deft shades to the dermal layer of the skin to create makeup that won't rub away when swimming, sleeping, or checking to see if the water hose is clogged. She can enhance brows to add definition to the face's overall appearance, add a lush darkness to lash lines, or emphasize lips' plumpness. Andrea can also blend the natural pigments to match skin tone, seamlessly masking complexion imperfections once and for all.
7107 East Thomas Road
Scottsdale
Arizona
480-326-8860
---