Scottsdale Health and Fitness
---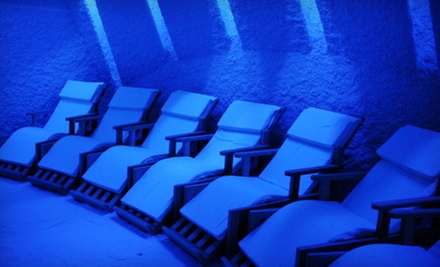 ---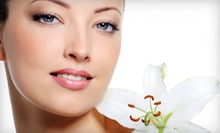 Treatments designed for lighter or darker complexions reveal youthful skin by stimulating cell growth and improving color evenness
---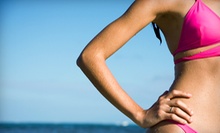 Vitamin and lipotropic injections boost energy and metabolism to help clients lose weight
---
Recommended Health & Fitness by Groupon Customers
---
In addition to studying acupuncture and oriental medicine at two American schools, Phoenix Community Acupuncture's Mayo Mercedes Wardle traveled to China, where she attended the Heilongjiang University of Chinese Medicine. Wardle is a licensed and certified acupuncturist and a member of the People's Organization of Community Acupuncture, a co-op that provides affordable treatment.
In keeping with the co-op's philosophy, Wardle opened Phoenix Community Acupuncture, where she treats patients in a shared space. This traditional style of practice ensures patients can get as many acupuncture sessions as they need to improve their health or fulfill their dream of resembling a hedgehog. While she works, Wardle uses gentle Chinese and Japanese acupuncture techniques to treat pain, emotional distress, and fertility issues.
2530 N 7th St., Suite 103
Phoenix
Arizona
602-308-9020
Before completing his professional education at Loma Linda University School of Dentistry, dentist David Ericksen taught chemistry at Arizona State University. The East Valley native currently draws upon his teaching background at Ericksen Family Dental, where he thoroughly explains complex dental issues and the art of maximizing a mouthwash's flavor by letting it breathe in an Erlenmeyer flask.
The compassionate doctor has traveled to underserved countries to treat people in need of care and stays on the cutting edge of dental techniques by participating in local study clubs. Dr. Ericksen performs general and cosmetic dentistry for kids and adults, including services such as implants, veneers, and Invisalign treatments.
1010 E University Dr.
Mesa
Arizona
480-644-7777
Dr. Ryan Arthurs and his staff at Family Dental Station keep teeth spick-and-span via dental-care treatments ranging from general cleanings to veneers and whitening services. The team also breaks out sedation techniques and a robot hypnotist for individuals anxious about sitting in the dental chair.
4025 W Bell Rd., Suite 14
Phoenix
Arizona
602-978-3500
Though their specialties differ, Focus for Life Naturopathic Medical Center's team of naturopathic doctors, herbalists, a massage therapist, and a colon hydrotherapist have one goal in common: to restore patients' health with natural treatments. They each work closely with patients to uncover the root cause of ailments before tailoring unique treatment plans. These plans may include acupuncture treatments to restore bodily balance, or massage sessions that lengthen muscles—improving both range of motion and the ability to change a light bulb unaided. Their doctors help out with women's health issues, whether it's testosterone therapy and natural hormone balancing, pain management, or creating sleeker physiques through hCG weight-loss plans.
10405 N Scottsdale Rd., Suite 5
Scottsdale
Arizona
480-553-5200
Dental anxieties evaporate at Scottsdale Dental Arts, thanks not only to the spa-like treatment rooms, but also to Dr. Jason McCargar and his friendly staff. Clients can kick back with a beverage and a soft blanket atop a memory-foam dental chair, as the staff hands out warm, lemon-scented towels. From there, soothing music that streams from the office iPod—and perhaps a few jokes chucked by Dr. McCargar himself—keep them at ease during appointments, be it a biannual cleaning or fitting for veneers. The team can also help extra-anxious patients by bestowing them with light sedatives and paper bibs embroidered with peaceful mantras.
9751 N 90th Pl.
Scottsdale
Arizona
480-860-8282
Bart Vermilya didn't always want to be an acupuncturist. He might still be building computer mainframes for a living had it not been for a shoulder injury he incurred while practicing martial arts. In severe pain, he went to a chiropractor and a massage therapist, both of whom failed to help. He then went to an acupuncturist who reclined him on a table, ignored his shoulder completely, and proceeded to insert needles into his ankle.
"It kind of has to do with tricking your nervous system," Bart explains. A computer networker and engineer, Bart has a logical approach to problem solving and researches his own treatments with the fervor of a caffeinated skeptic. He finds fascination in sciences that work in spite of logic. "I was surprised too. My ankle. But it worked."
Inspired by his experience, Bart began studying holistic treatments. His vocation as an engineer, combined with training in acupuncture, Chinese medicine, and holistic healing represents a merger of Eastern and Western philosophies. Today, he custom-blends Chinese herbs based on the client's condition and on his own extensive scientific research, and integrates various treatments into his practice: a patient complaining of a sore back might receive acupuncture on limbs while Bart places cups along the spine.
2051 West Warner Road
Chandler
Arizona
480-359-5616
---