Things to Do in Scottsdale
---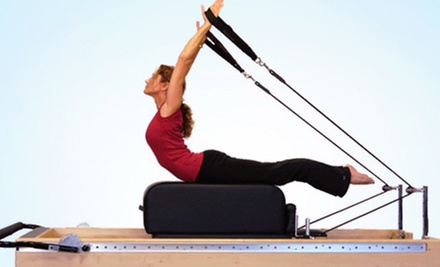 ---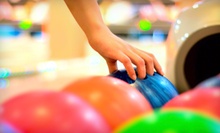 Bowlers wage war on pins residing in 1 of 32 lanes equipped with automatic scoring within a cozy alley adorned with paintings of cityscapes.
Use Tuesday 11:00am - 8:00pm
---
Recommended Things to Do by Groupon Customers
---
Pinz celebrates classic ten-pin competition with open hours throughout the week, league opportunities, and cosmic bowling each weekend. The newly renovated facility is now outfitted with synthetic bowling surfaces, glow-in-the-dark carpeting, and flat-screen television sets. On Friday and Saturday evenings, the lanes take on glowing hues that emulate the experience of bowling under the Northern Lights without the inconvenience of getting frostbite. Pinz's onsite kitchen dishes up quick specialties to fill bellies, and the facility's game room is equipped with pool tables, air-hockey tables, and a digital jukebox capable of plucking old 45s from the far reaches of the Internet.
16737 E Parkview Ave.
Fountain Hills
Arizona
US
480-816-5048
No one knows where Dr. Vantas lost his way. Once an esteemed doctor at the vanguard of electroshock therapy for the mentally insane, the physician let his psychiatric hospital become a madhouse, prompting rumors of Vantas using inhumane experiments on patients. Those who enter The Asylum risk falling prey to its deranged denizens and the quack's extremely cold stethoscope. This is the spine-tingling, horror-film narrative that plays out to visitors as they creep through The Asylum, a haunted site modeled after an 1870s-style mental institution and half of The Crypt Haunted Attractions' two-piece tribute to fear.
The other creepy venue, The Crypt, beckons intrepid guests to descend into a vault filled with the living dead. As they tiptoe through the chamber's darkened corridors, voyagers must stay poised as they strafe around staggering corpses groaning about their hunger for brains or the lack of legroom in their casket.
2036 South 87th Street
Mesa
Arizona
US
480-332-8095
SunDust Art Gallery is truly a family-run operation—Ron Floyd, a retired university art professor and a recognized abstract artist, opened the 5,000-square-foot gallery with the help of his wife Mary Lou Floyd and son Chris Floyd. Opened in 2009, the studio's initial goal was to provide the Southwest's eclectic and often-unnoticed artists a home, and today it has grown to encompass a gallery collection that regularly features many such artists and mediums for which the region is well known, such as sculpture, jewelry, and photography. Throughout his long career as an art professor, Ron learned to teach students how to overcome artistry's intricacies, and he now operates out of SunDust's studios with accessible painting and drawing classes.
48 W Main St., Suite 100
Mesa
Arizona
US
480-464-6077
---