Tours in Seabrook
---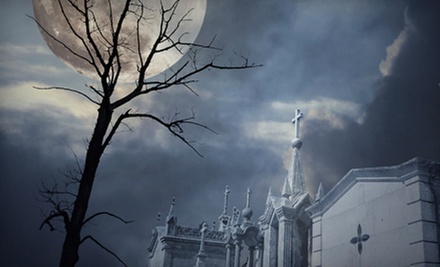 ---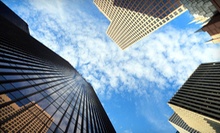 Groups embark on tours of Houston's historical buildings and bars, enlightened by stories and facts from a knowledgeable guide
---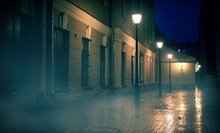 Experts in the paranormal lead factual ghost walking tours and hunting expeditions through Old Town Spring
---
Recommended Tours by Groupon Customers
---
A fleet of segways ferries tour takers to scenic outposts in downtown Houston and along the historic bayou during four tours, seven days per week. Guides lead groups of up to eight riders in snapping sunset pictures during the Twilight Bayou tour and spout off historic anecdotes during the Houston History tour. In addition to tours of the city and scenery, friendly guides can travel with a brigade of segways to a client's home or office to teach friends, families, and coworkers how to navigate the two-wheeled steeds more effectively than a renowned segway whisperer.
501 Texas St.
Houston
Texas
866-673-4929
Though you're free to take the machine on a pub crawl or bring your own under-21 drinks, alcoholic drinks are only allowed onboard for very specific routes. Check the FAQ page for drinking restrictions and other information. You can keep the afternoon clean and family oriented too, which is especially easy if you have multiple wives and enough children to fill all the seats. This centipedal device has the distinction of being one of only two activities perfect for both bachelorette parties and church outings, the other being barbecue wrestling. And since the cruiser never tops eight miles per hour, you'll be safe from accidents and, if not every chupacabra, at least the fat ones.
SegCity Galveston's friendly tour guides double as segway aficionados who lead various gliding tours designed to illuminate some of the area's best examples of Gulf Coast charm. After being trained in the art of mounting, riding, and de-jockeying their mechanical steeds, guests set off on exploratory journeys such as the quintessential 30-minute Segway Experience tour, which glides along Galveston's Seawall Boulevard. Customers experience a unique way of tasting the salty breeze and taking in the lapping waves of the shore and other local sights. The upright vehicles zoom down long stretches of uninterrupted sidewalk, cruising at up to 12 miles per hour, the average speed of Olympic-level skipping.
4106 Seawall Blvd.
Galveston
Texas
409-762-2255
Mysterious fires. An old bank vault that can't be destroyed. A deceased opera singer who refuses to draw the curtain on the living world. These are the stories that Houston Ghost Tour's seasoned phantom chasers impart to mortals as they guide them to local nooks and crannies where spectral squatters may dwell. Guests on the Houston tour tiptoe through the ghostly grounds of Rice University and explore Hermann Park, where the songs from Miller Outdoor Theatre and animalistic shrieks from the Houston Zoo converge to form an eerie soundtrack for sleuthing. Travelers drink in local history during the Old Town Spring adventure, which teems with tales of Civil War battles, high-stakes gambling bets, and brothels filled with the ghosts of bats forever tangled up in lingerie. Along the way, guests can also glimpse the bullet holes of a bank robbed by Bonnie and Clyde. The Tomball tour explores a paranormal train depot and a cemetery that, like an igloo made of dry ice, is said to have vanished into thin air.
301 Main St.
Spring
Texas
936-333-0994
The ghastly guides of Ghost Tours Texas lead groups of foolhardy interlopers on story-filled journeys past the spectrally inhabited landmarks of Galveston and Houston Heights. On the Galveston tour, a knowledgeable leader takes parties through the Silk Stocking District to visit the 1858 Ashton Villa mansion, whose second floor is occupied by the phantom "Miss Betty" Brown, and whose basement is occupied by a man who years ago forgot how to work a doorknob. The guide also divulges tales told from eyewitness accounts.
The Houston Heights tour winds through the area's historical and opulent homes, exploring such mysteries as the story of the Dean Correl murders and the children who are said to still haunt the alleyways of Houston Heights. Guides weave tales of ghostly possessions and evil voodoo dolls peppered with real-life testimonies from local residents.
2328 Broadway St.
Galveston
Texas
832-224-8687
After a brief training session, the expert guides of Segway-authorized SegCity Houston herd up to eight gliders perched effortlessly atop Segway I2s. All mechanical roadsters are designed to handle the rocky off-road terrains of the Trail Blazin' tour, which weaves through forest trails dappled with sunlight. The Adventure Trail tour grants riders a behind-the-scenes peek at Burroughs Park as they whir past trees, humming wildlife, and a sparkling lake. Tours safely run rain or shine, only halting for exceptionally icy or stormy weather or passing herds of lake monsters.
9738 Hufsmith Rd.
Tomball
Texas
281-630-4796
---