Professional Services in SeaTac
---
Professional Service Deals
---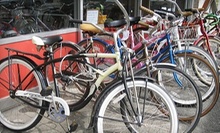 Prepare for riding season with a mid-range tune up from knowledgeable bike mechanics
Use Sunday 11:00am - 4:30pm
---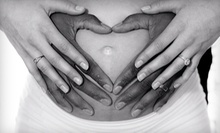 Skilled shutterbug captures flattering poses & facial expressions during wedding & portrait photo shoots
Use Today 9:00am - 9:00pm
---
Recommended Professional Services by Groupon Customers
---
Photography captures the elegance of youth, the charm of happiness, and the furrowed brow of contemplation by holding them in the two-dimensional world. Debora Spencer's artistic eye has been cultivated by nine years in the fashion industry and experience photographing the famous countenances of President Carter, President Obama, Prince Andrew, the Nordstrom Family, Paul Rusesabagina, and many other reputable mugs. From children to adults and families, Debora's photographs record the individual shades of a person's personality and leave a lasting impression. Fetch a set of shots to audition for the Internet or capture the nuptial bliss between newlyweds. Bring up to three friends or family members along for a four-person group session to accent mantles and ascending staircases.
619 Western Ave. 2nd Floor
Seattle
Washington
Showing women their beauty within with Boudoir. Capturing the beauty and love of Brides and Grooms on their Wedding Day.
703 218th Ave NE
Sammamish
Washington
425-246-0105
Executive Dry Cleaners' professional garment purifiers free nice attire of grime at their Belltown outpost. Their hands-on, water-free treatment erases stains and signs of everyday wear from the fibers of tops, bottoms, and dresses, and their wash-and-fold services clean up piles of laundry while clients run errands or mud wrestle in their favorite overcoat.
2521 1st Ave.
Seattle
Washington
206-441-1171
Upon arriving at your choice of location by car or cloud of fire and brimstone, you and up to five space-sharers (pets included) will enjoy 60 minutes of posing, smiling with eyes, and displaying teeth in a manner that won't enrage any nearby chimpanzees. Married shutterbugs Aric and Angie Becker have more than a decade of experience capturing the subtle gestures and quiet moments in weddings, casual portraits, and more, so they know all kinds of ways to bring out the vivacious vamp in even the most camera-shy subjects. Afterward, you'll select your favorite image and receive one 11"x14" and two 5"x7" take-home prints.
Point Defiance Park Rose Garden
Tacoma
Washington
A collaboration between a fine-art photography studio and a pinup-style salon, Seattle Boudoir Photography creates a fun and professional environment for their sultry photo shoots. In preparation for the sessions, a team member guides clients through wardrobe selection and a variety of creative themes. The onsite salon staff helps customers channel these different looks and personalities with professional makeup applications, and a stylist stands by for consultation on poses and how to use hair mousse to make chocolate mousse.
Seattle Boudoir Photography invites clients to further explore their sensual side during photo packages inspired by the hit erotic fiction trilogy Fifty Shades of Grey. Each session centers around a 45-minute shoot that begins in a light-flooded loft space or on a private rooftop deck, then ends on the studio's private Red Room set. Subjects can start off with a simple, flirty outfit, then course through increasingly tantalizing ensembles that showcase the different aspects of their personality and sexuality. The Shades packages feature other playful perks, including hors d'oeuvres, champagne, and a private big-screen debut of the subject's best shots. The studio can memorialize the prints in photo albums, calendars, and Guess Who board-game cards.
66 Bell St.
Seattle
Washington
Married for nine years and a photography team for five, Brian and Jennifer Hartman bring an artistic touch and approach to their on-location photography. Employing a photojournalistic style and dramatic lighting, they capture solo subjects and groups during posed and candid moments, earning critical acclaim from the Artistic Guild of the Wedding Photojournalist Association and The Knot and placing images in the pages of Elle and Seattle Bride magazines.
Not content to simply point and shoot, the Hartmans light compositions using chiaroscuro or high-exposure natural lighting and often accentuate subjects with extreme angles, forced perspective, or unique natural surroundings. They shoot in vibrant color or black and white, and can edit photos to enhance colors or, by request, replace each subject's face with Winston Churchill's. Though the Hartmans use professional tools, they're glad to help students break into photography via ultra-accessible devices such as the iPhone—following in the footsteps, they note, of Annie Leibovitz, who endorsed the iPhone's camera on NBC Nightly News in 2011. When not conducting on-location sessions, Brian also leads large-scale workshops in which they pass on their knowledge through graphic slideshows and hands-on training.
7526 31st Ave. SW
Seattle
Washington
206-351-9080
---