Restaurants in Seattle
---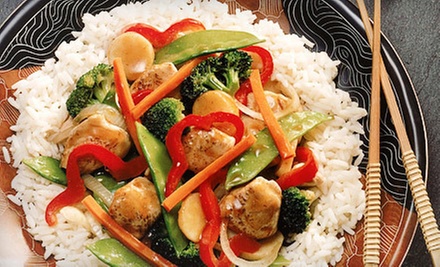 ---
Seattle Restaurant Guide
Seattle restaurants do not get nearly enough credit for their quality, originality, and ability to appropriately represent regional cuisine. Being the closest big U.S. city to the rich fishing waters of Alaska, the seafood in Seattle is exceptional. Salmon, halibut, and king crab are just a few of the delicious species that make their way from the bountiful north Pacific into the kitchens of the city's fine dining establishments. The shores of Washington yield some of the country's finest oysters and Washington state's productive farms provide high quality red and white meats, along with fresh organic produce.
Dining in Seattle is an incredibly rewarding culinary experience. From original and locally-sourced seafood spots like Matt's on the Market in Downtown and the Walrus and Carpenter in Ballard to the Pacific Northwest-inspired Art of the Table in Wallingford, there are a plethora of praiseworthy fine dining establishments throughout town. The city also excels at cuisine from further afield, with the soul food from Kingfish on Capitol Hill and Ethiopian at Chef Cafe in the Central District. It's also hard to beat some of the city's comfort food, like sandwiches from Paseo in Fremont or pho from the multitude of Vietnamese food purveyors in the city.
Whether it's choice Copper River salmon in an elegant waterfront restaurant or a hot dog with cream cheese and spicy peppers from a street vendor, eating in Seattle is an epicurean delight. The Seattle food scene is incredibly diverse and a lot of fun to explore. It is possible to locate almost any type of ethnic cuisine somewhere in town. It is also possible to find delicious eats from street-level all the way up to the best tablecloth and candlelight establishments. Seattle might not have the food reputation of New York or New Orleans, but that suits Seattleites just fine.
Whether it's choice Copper River salmon in an elegant waterfront restaurant or a hot dog with cream cheese and spicy peppers from a street vendor, eating in Seattle is an epicurean delight.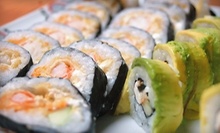 Specialty kimchi accompanies Korean entrees at 30+ year old restaurant serving Korean & Japanese cuisine rectangular pendant lights
Use Saturday 3:00pm - 10:30pm
---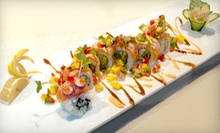 Use Wednesday 6:30pm - 7:30pm
---
Recommended Restaurants by Groupon Customers
---
Root Table's rustic décor, tree-trunk tables, and earth-toned walls lend a creative ambiance to diners, who pore over a menu populated with Asian fusion salads, sandwiches, tapas, and entrees. Lunchtime munchers can adopt a sandwich for an afternoon meal, such as the tempura shrimp poboy ($8), which is layered with lettuce, tomato, crispy shallots, and spicy mayonnaise. Fingers snatch at plates of shareable tapas, such as the Thai bruschetta ($5)—a baguette boat helmed by a crew of garlic- and pepper-marinated chicken—or the sweet-pumpkin tempura ($5), which can be dunked in a kiddie pool of ginger soy sauce. Root Table's servers escort eclectic fusion entrees to tables, such as the black tiger shrimp with notes of Indian yellow curry woven into a latticework of angel-hair pasta ($12) for a dish as intricate and flavorful as a freestyle rap by William Faulkner. Root Table is open for dinner Tuesday–Sunday from 4 p.m. to 11 p.m. and for lunch Friday–Sunday from 11:30 a.m. to 3 p.m.
2213 Market Street
Seattle
Washington
At Moshi Moshi Sushi, a large sakura tree hangs over the dining room, its branches of white LED lights shining like cherry blossoms amid the soft glow of paper lanterns. As patrons bathe in this light reminiscent of a Japanese garden, sushi chefs transform fresh fish—flown in regularly from Tokyo's Tsukiji Market—into maki rolls and sashimi. Meanwhile, bartenders mix several specialty cocktails—such as the Death Poem, a blend of Guatemalan rum, rye whiskey, grapefruit, and cinnamon—to pay homage to Japan's natural mountain streams of hot sake.
5324 Ballard Ave.
Seattle
Washington
206-971-7424
Many restaurateurs defer to their chefs' better judgment when devising their menus, but Punya Tipyasothi wasn't content to sit on the sidelines. Before opening Racha Thai & Asian Kitchen, he embarked on a two-month culinary tour of Thailand, stopping to sample dishes from street carts, esteemed restaurants, and vending machines throughout the country. From this trip, he gleaned enough recipes to craft a versatile, exciting menu of Thai fusion cuisine upon his return to the States.
Chef Deang works to match this remarkable commitment, crafting five styles of curry from scratch and with varying levels of spiciness. When he isn't cooking traditional Thai entrees such as duck in ginger sauce or pud thai, Chef Deang fills his wok with Asian dishes inspired by the lands that border Thailand.
1150 Southcenter Mall
Tukwilla
Washington
206-768-8883
Crab spring rolls. Thai curry penne. Grilled beef tenderloin. At the heart of this cuisine is executive chef Alvin Binuya, a man who has been profiled in Seattle Dining! and immersed in the world of food since he was just a boy, using his parent's kitchen as a culinary laboratory to forge new flavors and antidotes for stale gingerbread men. He went on to hone his skills in culinary school and numerous restaurants before settling at Ponti Seafood Grill. Drawing from this expertise and using locally-sourced ingredients, the chef fuses pan-Asian, European, and Pacific Northwestern influences to forge signature dishes such as grilled wild king salmon.
Ponti's dining spaces echo the villas of Tuscany. Warm colors and window-lined walls surround the restaurant's visitors as they sip selections from an award-winning wine list. Elsewhere, four private dining rooms proffer scenic views of the giant tarter-sauce bottles that float through Seattle's Ship Canal.
3014 3rd Ave. N
Seattle
Washington
206-284-3000
The chefs at Racha Noodles & Thai Cuisine wok-fry and sauté Thai and Asian-fusion dishes awash with spicy sauces and tender noodles. The dining room envelops patrons in vibrant hues and touches of nature, from planters filled with living greenery to winding floral sculptures that reach from floor to ceiling like Stretch Armstrong during a yoga class. The decor also enchants the eye with a colorful backdrop of murals depicting scenes from Southeast Asian lore and culture.
23 Mercer St.
Seattle
Washington
Wine shelves, glowing in the near-black azure of the deep sea. Undulating waves set in the smooth surfaces of columns and sushi bar. Bubble-like sheets of lights. The easy flow of Haiku Sushi & Seafood Buffet seems to mimic the smooth rhythm of the eatery's namesake poem. Patrons slip through the restaurant, gazing at a buffet laden with a rotating selection of sushi, clams, fresh-cut sashimi, and lobster. Like snow tires stored for the summer, the seafood options stay cool on thick beds of ice, and the nearby grill releases merry crackling as chefs place made-to-order entrees on its rippling-hot surface.
7548 164th Ave. NE
Redmond
Washington
425-376-2998
---