Seminole, FL Drs and Health Practioners
---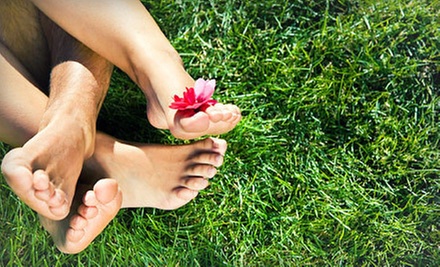 ---
Drs & Health Practitioners Deals
---
Recommended Drs & Health Practitioners by Groupon Customers
---
LaTorre Wellness Center fuses Eastern and Western healing techniques to bolster downtrodden bodies using the six-step path to total health. Working top to bottom and inside out, Dr. William A. LaTorre seeks missing pieces in the holistic health puzzle, whether they be nutritional deficiencies or high blood pressure. With the array of information, Dr. LaTorre administers chiropractic adjustments, nutritional advice, or lifestyle recommendations that help bodies run like finely tuned machines capable of surviving an uprising of finely tuned machines.
To bolster the center's roster of clinical services, licensed massage therapists serenade sinews with 60 minutes of massage customized to individual client needs. The bilingual staff is available after hours Monday–Thursday to boost health or even out beauty with anti-aging and Zerona weight-loss treatments.
2150 49th St. N
St. Petersburg
Florida
727-321-6130
Dr. Lisa Marsh cares for the young and old alike with a medley of chiropractic and natural treatments at Holistic Center for Vibrant Health. Armed with a Doctor of Chiropractic degree from Life University and certifications in bio-cranial therapy and the Brimhall technique, Dr. Lisa addresses a wide range of ailments, including pain, allergies, and cases of the Mondays, with spinal adjustments, massage, and an arsenal of detoxification treatments. She educates patients on ways to maintain their wellness and find drug-free recovery from sickness.
1114 Florida Ave., Suite C
Palm Harbor
Florida
727-772-1966
As a second-generation chiropractic physician with more than 35 years of experience, Dr. Kyle Remmel helms a team of specialists to mend bodies inside and out through an array of physical therapy, anti-aging, weight loss, and massage services. The staff works together to scout out each patient's route to wellness and take a whole-body approach when outlining treatment methods in order to solve problems at their source. For exterior enhancement, a slate of more than 10 facials harness serums from Glo Therapeutics and Nardo's Natural to target acne, aging, and permanent leopard spots left by mischievous carnival face painters. Remmel Wellness Center also hosts free health and wellness expos, workshops, lectures, and health screenings in order to help those struggling to afford regular checkups.
6416 Dr Martin Luther King Jr St. N
St. Petersburg
Florida
727-525-1141
It's been more than two decades since Dr. Kopelman started practicing podiatry, but the entire Kopelman family has been maintaining the health of St. Petersburg feet for more than 40 years. Board-certified in podiatric surgery and wound care, Dr. Kopelman makes house calls when he's not analyzing toes' dreams in his own three offices, in multiple emergency rooms and hospitals, and in clinics across the region. His comprehensive treatment catalog covers orthopedic, disease, skin, and nail issues, and the practice's retail component makes it a one-stop shop.
4423 Central Ave.
St. Petersburg
Florida
727-321-4040
At Nucci Medical Clinic, spine surgeon Robert Nucci employs more than 25 medical professionals to fill his 14,000-square-foot clinic, which specializes in spinal care and general orthopedic injuries. The renowned surgeon and his staff participate in various medical-research studies to help improve their surgical procedures, which include neck surgery, ACL reconstruction, and back surgery. Dr. Nucci was the first surgeon in the United States to use the Bio-Plex artificial bone graft during spinal surgeries. Instead of taking a bone graft from a patient's pelvis or the skull used in local Hamlet productions, he uses the Bio-Plex artificial bone graft to fuse the spine and reduce pain.
Nucci Medical Clinic also focuses on bolstering overall appearances with skincare services. Staff aesthetician Rachel Stafford draws on more than five years of experience to exfoliate with microdermabrasion treatments, tone muscles with microcurrent facials, and takes care of post-op patients' skin. She also waxes stray hairs from brows, slathers limbs in a sugar paste to remove body hair, and tints eyelashes with gentle dyes or Sharpies.
6322 Gunn Hwy.
Tampa
Florida
813-801-9500
In more than 25 years as a dentist, Dr. Nick M. Kavouklis has operated a private practice, developed a proprietary line of dental products, and served as an expert witness for the Florida Department of Health. This diverse background tells the tale of Dr. Kavouklis's confidence and breadth of knowledge, which he brings to his clinic's general and cosmetic services. His interest in aesthetics extends to the face, which most dentists just see as the mouth's suburbs. Dr. Kavouklis draws on his study of facial anatomy to smooth mugs with Juvéderm and Botox injections.
4010 W State St.
Tampa
Florida
---