Things to Do in Seminole
---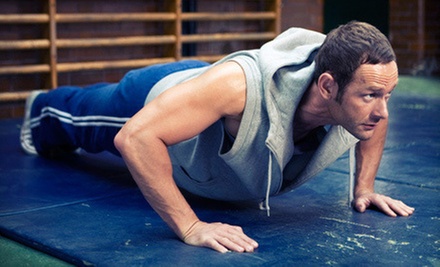 ---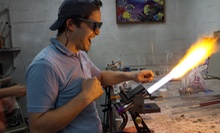 Experienced artisans enlighten students on how to forge and finish their own wineglasses and private projects from provided materials
---
Recommended Things to Do by Groupon Customers
---
AirHeads Trampoline Arena's wall-to-wall green and blue trampolines abound with bouncers of all ages clad in helmets and jumping shoes. In addition to open-jump sessions, the facility's extra-large trampoline hosts pickup dodgeball matches and basketball games. Participants squat, jump, and bound during 50-minute workouts while bystanders can make note of new moves from the Flight Deck viewing area. The concessions area sates appetites with snacks such as pizza, hot dogs, and chicken wraps, and the full arcade reacquaints jumpers and astronauts with gravity's awkwardly relentless grip.
5072 W Linebaugh Ave.
Tampa
Florida
Bored with the staid security of corporate life, Eloyne and Bradley Erickson founded Grand Central Stained Glass & Graphics in 2006, dedicating themselves to bringing their love of fine art to the community. Focusing on decorative glass, the shop sells beautiful pieces and commissioned work, intensively collaborating with customers to create unique, colorful doors, decorative windows, or whimsical alien-observation tanks. Its regular classes teach pupils how to fuse and color glass in small workshop settings, and jewelry-making sessions teach aspiring artisans how to use wire to craft custom adornments. The shop's giclée printing services reproduce photos and art with an Epson Stylus Pro 9800 printer, which obsessively corrects color until clients are satisfied with each piece's final balance.
2425 Central Ave.
St. Petersburg
Florida
727-328-2428
In the middle of Saint Petersburg surrounded by tall buildings and shopping malls lies a 100-year-old oasis of waterfalls and lush plant life. Sunken Gardens, one of the city's oldest living museums, surrounds visitors with a thriving ecosystem of more than 50,000 tropical plants and flowers. Winding paths lead explorers around rivers and ponds filled with fish and turtles. Flamingos walk the banks as passersby spy parrots and admire butterflies gliding from flower to flower. The tranquil gardens also host educational events and daily yoga sessions that help ease stress generated by everyday lives and not being able to touch your left elbow with your left hand.
1825 Fourth St. N
St. Petersburg
Florida
Armed with thermal meters, night-vision equipment, and EMF detectors, Ghost Party's paranormal experts tiptoe through darkened buildings. As they lead guests through basement morgues and four-story mansions built in the 19th century, the foundations settle, releasing eerie sounds. Guides escort groups along the streets of areas such as Ybor City during tours, which combine tales of murder and untimely death with facts about historical architecture and numerous photo stops. The tour, which has been featured in the Tampa Tribune, regales visitors with information about the locations and how to tactfully ask a ghost to wash its sheet. Continually adding to a record of spooky sightings, personnel revisit local haunts or rendezvous with clients for private tours throughout the U.S. at known ghostly locales such as Eastern State Penitentiary, Waverly Hill Sanitarium, and creaky-door factories.
1600 E 8th Ave.
Tampa
Florida
813-404-9275
Though West of the Moon Art Glass has been around for more than 35 years, its facilities are brand new. Because of a recent relocation, their artisans inhabit a fresh space, where they sculpt custom stained- and leaded-glass works of art for local homes, businesses, and even churches that recently decided to install windows. Their experienced hands masterfully tackle any task customers set before them, whether it be a window, a light fixture, or a wall sculpture. The same meticulous attention goes into leading classes, which grant pupils the tools to craft their own masterpieces from materials that range from fused glass to faux bone. For those who prefer to skip right to the finished product or lack the space in their garden to grow their own glass, the gift shop sells jewelry, sun catchers, and window panels.
1055 W Busch Blvd.
Tampa
Florida
813-932-4220
---