Things to Do in Setauket-East Setauket
---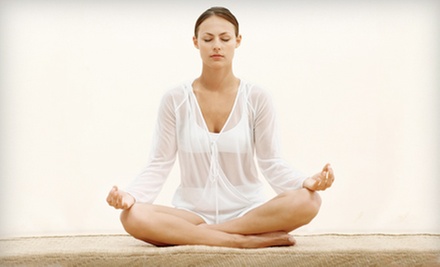 ---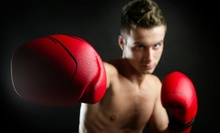 Classes combine kickboxing exercises with high-intensity interval training to help clients burn calories and lose weight
---
Recommended Things to Do by Groupon Customers
---
Pool players of all ages and skill levels can find all the right angles at VIP Billiards' 20 pool tables seven days a week. When not sinking shots into the spot's 120 pockets, cue hands keep busy with bottles of beer or a cocktail from the full-service bar, and all patrons can pass the time between games by throwing darts, sending ping-pong balls careening across tables, or using the WiFi to look up pro tips for applying chalk. VIP Billiards also opens up its space and all the attendant green felt surfaces for private parties, fundraisers, and APA league teams.
724 Montauk Hwy
Bayport
New York
US
631-472-1234
A seasoned watersports enthusiast from Fort Lauderdale, J.M. Kostallas tranfers his wealth of aquatic knowledge to beachgoers along the temperate waters of Long Island. The certified lifeguard and safety instructor leads all inaugural paddleboarding lessons, which emphasize form, balance, and the art of seagull intimidation in a supportive environment with only a few students at a time. Students can put their newfound skills to use in an eco-tour of the surrounding area or give paddleboard yoga a try. Kostal Paddle leads yoga sessions in the open water and at a Jewish Community Center pool.
7 Rail Rd. Place
Island Park
New York
516-967-9266
An 18-foot giraffe cranes its neck to look at passing visitors. Across the path, ring-tailed lemurs swing between the trees. Nearby, alligators thrash in a swamp, and ostriches strut through the grass. The animal handlers at Long Island Game Farm—comprising a team of veterinary students and environmental workers—care for these native and exotic species in re-creations of their natural habitats. On any regular day, they guide visitors past enclosures populated by aoudad sheep, cougars, zebras, and red kangaroos, and demonstrate the creatures' eating habits through scheduled viewable feedings. They also let visitors feed giraffes, goats, and zebras by hand, and discuss each creature's lifestyle without judging them by their nighttime hobbies.
A series of trails winds through woods and public picnic areas, leading to areas such as Bambiland—an enclosure for Mediterranean and native deer—and Old MacDonald's Farmyard, where visitors can bottle-feed baby animals and hang out with pigs, rabbits, goats, and ponies. Park staffers also help smaller visitors on and off the park's carnival rides that include spinning teacups, a miniature train, and an antique carousel. In the summer, they further engage children in Camp Zoo, a one-week day camp during which an experienced instructor teaches participants about environmental conservation and divulges facts and gossip about various animals.
489 Chapman Blvd.
Manorville
New York
631-207-1057
The squeals of tires and the cracks of bats reverberate across the grounds of Selden Batting & Grand Prix as fun-seeking guests get their blood pumping. Big kids and adults buckle up in gas-powered Grand Prix carts, whereas kids at least 50 inches tall get behind the wheel of Rookie Karts and those too tiny to drive slip into a double-seater next to Mom or Dad. After a victory lap, groups don helmets at the batting cages to swing at baseballs, softballs, and floating Faberge eggs. Inside the arcade, hands slam pucks at air hockey and shoo away impulsive jazz hands at Dance Dance Revolution, as redemption games challenge gamers to win prizes.
Selden's ice-cream stand, meanwhile, overflows with more than 85 flavors, as well as rainbow italian ices, chocolate sundaes, and soft serve. Guests celebrating a birthday can make a reservation for an ice-cream-sundae party or other themed event at Selden, replete with games, go-kart rides, pizza, and sundaes.
1117 Middle Country Rd.
Selden
New York
US
631-732-9144
---