Coffee & Treats in Seven Oaks
---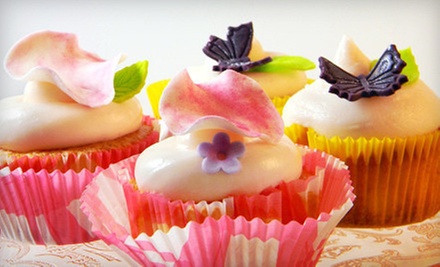 ---
Recommended Coffee & Treats by Groupon Customers
---
Creamy frozen yogurt, fresh-fruit mix-ins, and healthy toppings such as almonds, granola, and shredded coconut make Yogen Früz a source of unlimited fresh flavors. Yogurt artists mix customers' custom creations—such as piña colada mixed with smooth-blended pineapple yogurt, or apple pie sprinkled with graham-cracker crumbs—before their very eyes. Along with such quasi-decadent options, the company's 1,300 worldwide outposts offer low-fat varieties, nonfat probiotic yogurts, and fresh-fruit sorbets. Every mix is low in fat, a good source of vitamins and fiber, and one of the only known sources of the essential nutrient frostiness.
480-4 Town Center Pl.
Columbia
South Carolina
803-419-5113
The straws are wide by design at Bubble Tea Cafe, where the staff cooks chewy balls of tapioca daily to plunk into their customers' cups. These "bobas" add an interactive element to the Taiwanese beverages. Available in more than 40 flavors, including blueberry, avocado, spiced chai, and peanut butter, the frosty drinks comprise the bulk of the cafe's menu, but share space with hot and iced tea variants such as mojito mint-lime. Guests can even mix their bubble tea types to create creamy combinations—the Bananas Foster mixes banana and caramel, whereas the Boba Loca blends honeydew and almond—and pair their personalized sips with one of many rotating desserts.
1260 A6 Bower Pkwy.
Columbia
South Carolina
Every day at Bruster's Real Ice Cream, passionate ice-cream professionals craft fresh frozen treats while drawing from an arsenal of more than 140 recipes. At any given time, up to 24 different ice-cream flavors situate themselves on the shop's menu, providing creamy canvases for a mélange of toppings including M&Ms, chocolate chips, fudge, and gummy worms. A lineup of yogurt, sorbet, and fat-free selections provide lighter yet equally satisfying alternatives to traditional cones, and chilled beverages such as iced coffees, shakes, and fresh-fruit smoothies challenge slurpers to sip until lips become permanently frozen in the shape of an ear-to-ear grin. In addition to dishing out treats from behind the counter, Bruster's Real Ice Cream totes its refreshing repertoire to public functions and fundraisers, where the company typically donates a portion of its sales to the event's cause.
202 Graces Way
Columbia
South Carolina
US
It would take more than 140 cones or outstretched hands to serve all the ice-cream recipes made in-house at Bruster's Real Ice Cream. The expansive menu brims with seasonal and traditional flavors, 24 of which are always available to fill waffle cones and bowls, layer into gourmet cakes, and mix into sumptuous shakes. They also form the base of Bruster's ice-cream creations, such as the peanut-butter-cup sundae with peanut-butter sauce, as well as the loaded strawberry shortcake.
Since its founding in 1989, Bruster's Real Ice Cream has demonstrated the cross-cultural appeal of ice-cream headaches, with locations across the country and even one in Guyana.
202 Graces Way
Columbia
South Carolina
803-419-8889
Swirl 5 Points churns out nine rotating flavors of frozen yogurt, their tangy peaks colorful under slices of fresh fruit, gobs of cookie dough, and pyramids made out of Sour Patch Kids. In addition to classic vanilla and chocolate, the menu includes less-common but still crowd-pleasing flavors such as cake batter and pistachio. Guests can also munch on crepes and sip bubble tea inside the pristine, white parlor or enjoy an invigorating combination of frozen treats and fresh air outside on the patio.
631 Harden St.
Columbia
South Carolina
803-771-0061
---