Things to Do in Shelby
---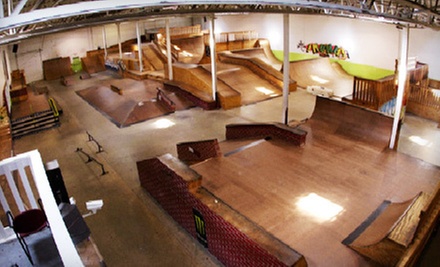 ---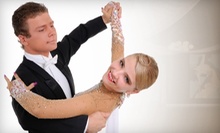 Convivial teachers lead singles and couples through ballroom, rhythmic, and social dances, such as mambo, bachata, and quickstep
---
Recommended Things to Do by Groupon Customers
---
Initially conceived of in 1987 as a way for an avid paintball player and his friends to acquire discounted merchandise, Lone Wolf Paintball swiftly evolved into a multi-location business throughout Michigan. One year after opening, Bristol Apple Orchard in Almont accommodated the budding business with its first playing field. These days, Mount Clemens' Lone Wolf East locale serves as home to six fields spread across more than 40 acres of varied terrain. The field's designers make it possible for players to blast at opponents hiding behind inflatables, dive behind barrels or wooden spools to escape enemy fire, or find shelter atop a two-level structure deep in the woods. Referees ensure that each player competes safely in scenarios such as Capture the Flag and Return the Flag to Avoid Library Fines.
237 N River Rd.
Mt. Clemens
Michigan
586-463-9500
A nonprofit organization, Midwest Freefall Sport Parachute Club aims to instill a love for skydiving in each person who steps into its 17-place Jet-Prop Cessna Grand Caravan, which elevates jumpers to more than 13,000 feet above the southeast Michigan countryside. Tandem jumps allow thrill-seekers to harvest cotton candy from clouds as seasoned instructors take care of dive essentials, including parachute deployment. For those who want to learn more, seven levels of free-fall training transform novices into experienced jumpers who can take solo dives. Before their second jump, skydivers become members of Midwest's club, which hosts social gatherings that debate the merits of traveling down stairs by parachute. Midwest Freefall Sport Parachute Club embraces the standards and procedures established by the United States Parachute Association to help ensure safety during all of its dives.
62912 Kunstman Rd.
Ray
Michigan
586-752-5867
Scrapbook Emporium serves as a home base for scrapbooking hobbyists, supplying raw materials and regularly hosting classes and get-togethers. In front, shelves are stuffed with materials including vibrant papers, page kits, and Cricut accouterments, including a large savings section and resale area for bargain finds. A schedule of scrapbooking classes molds nascent scrapbookers into masters, while crop nights allow hobbyists to socialize as they add new pages to albums. Scrapbook leagues facilitate nights of friendly competition as team members race through assembly, earning points for completed pages or number of memories given physical form.
46663 Hayes Rd.
Shelby Township
Michigan
586-532-2767
Appreciation begins with understanding. PRP Wine International helps its clients become true connoisseurs by introducing them to the culture surrounding fine wines from around the world. Private and public tasting events allow guests to learn more about artisanal fermentation from the company's impassioned consultants. They pour small samples of wine from around the world while explaining each wine's general characteristics or more nuanced traits. In addition to laying a foundation that helps visitors appreciate the process of tasting new varietals, the consultants also explain how to properly pair wine with food or scratch-and-sniff stickers.
Low-stress education remains a priority at PRP Wine International, but the company also boasts a curated selection of wines from Germany, France, and Italy, as well as an assortment of bottles and glassware that customers can order with custom etching.
27611 Johnr Rd.
Madison Heights
Michigan
248-414-9505
---