Things to Do in Shepherdsville
---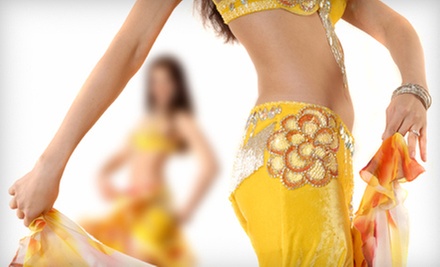 ---
Recommended Things to Do by Groupon Customers
---
A rustle of wind whips through the dark forest rising up behind the deserted building, increasing the sense of foreboding that has settled over the clearing for much of the afternoon. The silence is broken by a bird's shrill call from a distant tree and, as if on queue, a masked figure steps out from inside the weathered structure and aims his marker at his opponent hiding behind the small trailer in front of him. Suddenly finding herself splattered with vibrant purple paint, the targeted adversary takes off across the green field, firing off a polychromatic round of pellets in her wake.
Founded with the hopes of granting its guests the chance to experience adrenaline-laced interactions such as these, Band of Brother Paintball offers acres of play space for pigment-slinging snipers. Before sending patrons out for rounds of fast-paced play, the knowledgeable staff outfits them with an arsenal of rental equipment and paintballs. Once armed, shooters take to obstacle-laden fields, bobbing and weaving between metal cylinders as they try to create passable forgeries of Impressionist paintings on the backs of fellow combatants.
438 Windflower Way
Bryantsville
Kentucky
859-227-7006
Life Adventure Center of the Bluegrass runs across 575 acres, half of which is preserved as one of the most heavily wooded areas in Woodford County. Several ponds, creeks, and miles of trails wind through the natural landscape, allowing hikers to bond with their environment before heading back to the farm's bustling equine, cattle-ranching, and crop-restoration programs. Life Adventure Center focuses on experiential education, encouraging others to practice hands-on learning in a natural setting through programs including survival clinics, nature photography, navigation, and horsemanship. Instructors strive to customize courses, accommodating each participant's needs, abilities, and talents for interpreting horse languages.
570 Milner Rd.
Versailles
Kentucky
859-873-3271
The Midwest Mayhem auto show hosts a colorful collective of roadsters from across the state, sporting tricked-out doors, iridescent rims, and detailed custom paint jobs. Cars bound into the air during the hydraulics contest and dip under the pole for a mini-truck limbo contest. Guests also test their manmade skills at pizza-eating contests and the chocolate-milk chug. Live bands and DJs pump the airwaves full of sound, and judges select the winners from a number of categories, such as best lowrider, best engine, and tastiest hubcap.
3051 Leestown Rd.
Lexington
Kentucky
Established 32 years ago, Sandy's Sewing Center shines in its field as Lexington's only licensed dealer of Husqvarna Viking sewing machines. Those who bought their Husqvarna machines from Sandy's can sign up for machine-owner's classes free of charge, and owners of any machine can bring it in for repairs whenever necessary. Though patterns, materials, needles, and thread line the shelves in abundance, the center's greatest contributions to craft come in the form of classes and camps for students age 9 and older. Always on the leading needlepoint of embroidery, Sandy's offers accessible intros to Husqvarna's 5-D and 4-D design software, which allow stitchers to preview a design, swap colors out at will, make a pattern of their own, or convert their Home on the Range placard into a MIDI file.
2519 Regency Rd.
Lexington
Kentucky
859-260-2003
The Blue Grass Sportsmen's League is not just concerned with entertaining its members with various outdoor sporting activities; the nonprofit organization also dedicates itself to conservation, hunter education, and habitat restoration. At the expansive facility—which is tucked into the Jessamine County woods and bordered on three sides by the river—three separate ranges help hunters improve their accuracy before they participate in carefully managed hunting for deer, pheasant, and wild bull's-eyes. A spring-fed fishing lake with species limits is stocked with bluegill, catfish, and bass, and a dog-training field safely prepares canines for upcoming trips. Blue Grass Sportsmen's League also invites guests to practice tactical maneuvers and re-create Jackson Pollock's Autumn Rhythm on its two paintball fields.
2500 Handy's Bend Rd.
Wilmore
Kentucky
859-858-4060
---