Sherman Oaks, CA Health and Fitness
---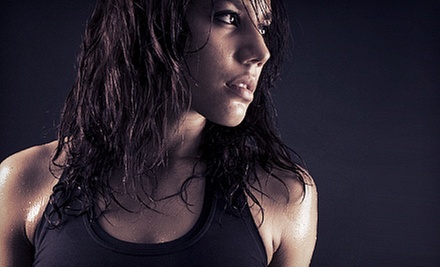 ---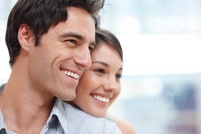 Use Wednesday 10:00am - 4:00pm
---
Recommended Health & Fitness by Groupon Customers
---
The quote, written in pink cursive letters above the workout space, says it all: "Building Lean, Mean Girlie Machines." The brainchild of certified CrossFit coach and former fitness competitor Holly Holton, Pink Iron Gym's mission is to create a supportive, intimidation-free environment where women can achieve fitness goals. Holton's quest to realize this goal has led to numerous media appearances that showcase her commitment to serving women of all ages and fitness levels. In an interview with E! News, which lauded Pink Iron Gym as Hollywood's Hottest New Gym, Dancing With the Stars pro Lacey Schwimmer said, "It's a safe haven… You're not going to get hit on, you're not going to worry about how you're looking. You're here for yourself and that's all that matters." In addition to a main training room, a cardio area with cardio theater, and a private training space, the gym houses a spa-style dressing room with an old-Hollywood makeup counter. Here, women will find blow dryers and fluffy towels that double as full-body sweatbands.
1106 N La Cienega Blvd.
West Hollywood
California
310-360-7465
Keeping an eye on patients' all-over health, chiropractor Dr. Ross Gould guides a comprehensive team whose certified massage therapists, acupuncturist, dietitian, and hypnotherapist restore wellness without drugs or surgery. Dr. Gould specializes in relieving chronic pain and treating sports injuries, such as soreness from tripping over ones' own mascot paws. To that end, he performs skeletal adjustments and spinal-decompression therapy, invigorates muscles with electrical stimulation, and crafts custom exercise programs. Next door, pulses race at Powerhouse Gym, where patients test out new flexibility during complimentary access on the day of an appointment. While their vertebrae stack into healthy spines, patients with tots can also take advantage of the gym's childcare services for $1 an hour.
20914 Nordhoff Street, Suite 102
Chatsworth
California
818-718-9700
In 2001, Carrie Rezabek Dorr's only venue for her Pure Barre workouts—a blend of dance, Pilates, and strengthening stretches—was the basement of an office building. Crowds drawn by Carrie's choreographing expertise and the infectious music of her routines necessitated expansion, however, and Pure Barre soon spread its franchises across the country, spurred by mentions in Glamour, Cosmopolitan, and Health magazines.
Pure Barre guides students through precise isometric movements that craft lean, not bulky, muscles. By flowing through scalable maneuvers that balance limbs against a ballet barre, physiques can lift and tighten traditional problem areas such as the thighs, abs, seat, and arms. The workout is accessible to all fitness levels, and can help new mothers to regain their desired shape without leading the daycare's piggyback carpool. Intimate classes with a limit of 15 attendees ensure personalized adjustments and tips, allowing each guest to derive the deepest possible burn from the workout's alternating strength and stretch drills.
11819 Wilshire Blvd. Suite 213
Los Angeles
California
USA
The instructors of French Kiss Fitness model their group classes after the acts of performers such as Pink, the pop star who thrilled audiences at the 2010 Grammys with a dance routine derived from circus acrobatics. Like a dark room plastered with Lou Ferrigno posters, the studio's workout style both develops and shows off muscle. Fourteen poles support physiques as they execute moves that build core strength; off the pole, students learn floor- or chair-based routines to replicate at home. Aerial classes build center strength with the help of silk ropes, dangling hoops, and a trapeze. For more traditional workouts, students can attend core-strengthening Pilates classes or yoga classes to relax the mind and body.
200 S. Lake Ave.
Pasadena
California
US
Kathryn Hunt is no stranger to movement—she began her dancing career at age 5 and eventually became a professional dancer of Afro-Brazilian and Capoeira styles. It's no surprise then that she fell in love with Pilates, a form of exercise where movement, coupled with resistance, is key. Today, she puts her passion for motion to use teaching mat and equipment classes with a team of instructors inside a 1,400-square-foot facility with two studios, stocking her hardwood-floored space with a slew of apparatuses that include reformers, towers, cadillacs, and Wunda chairs.
4454 Van Nuys Blvd., Suit 108
Sherman Oaks
California
818-981-1447
Bella Skin Institute's board-certified dermatologist and dermatological surgeon Dr. Anna Guanche fuses technology into the surgical and nonsurgical aesthetic services her team provides, appearing in the Los Angeles Times and in Elle magazine to impart clients with her cosmetic expertise. Within the facility's four exam rooms and two procedure rooms, restorative-, laser-, and cosmetic-surgery-based treatments unfold at the inanimate hands of advanced equipment such as the GentleLase hair removal system and the SilkPeel dermalinfusion microdermabrasion system. Dr. Guanche prioritizes patient comfort with each procedure her team enacts, eschewing general anesthesia and prefacing elective cosmetic treatments with complimentary consultations.
23622 Calabasas Rd. , Suite 339
Calabasas
California
818-225-0117
---