Shopping in Sherwood Park
---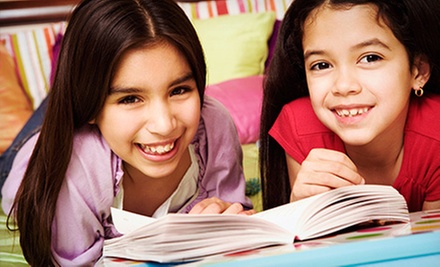 ---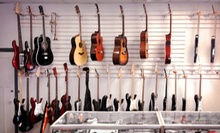 Spacious shop houses an assortment of pre-owned and new goods such as guitars, laptops, tools, bikes, digital cameras, jewellery, and movies
---
Recommended Shopping by Groupon Customers
---
First debuting as a DIY accessory shop in 1986 at Vancouver's Granville Island Public Market, Beadworks has since expanded into a quartet of colourful shops that strive to meet the evolving needs of beading fanatics. Boasting a selection of products that encompasses more than 30,000 items, each store equips beading and jewellery artisans with a huge array of materials, tools, and accessories for creating wearable works of art. Chains sparkle in hues of gunmetal, copper, and sterling silver; Swarovski crystal beads, freshwater pearls, and rhinestone rondelles sparkle as brilliantly as a nuclear physicist wrapped in tinfoil. Books and tools help to guide burgeoning bead manipulators in their craft, helping to facilitate the use of techniques and updates on current trends.
Plaza 55, 5526 Calgary Trail NW.
Edmonton
Alberta
Just as yoga helps people expand their minds, Bodhi Fit augments its inventory of yoga and athletic apparel with amenities designed to nurture a relaxing environment. Large changing rooms bestow shoppers with enough space to park a stroller or spread out a yoga mat to test their new clothing's fit under the real-life demands of rolling up a mat. Toys and crafts entertain youngsters while their parents change, too—their frazzled adult minds soothed by the soft world tunes filling the store. Committed to healthy consciences as well as bodies, the staff stocks eco-friendly fabrics and fair-trade apparel whenever possible, brews complimentary cups of loose-leaf tea, and holds regular yoga classes inside the store.
105-5003 30 Ave.
Beaumont
Alberta
Trained consultants at Bridal Debut celebrate the wedding gown's romance-infused allure, passionately leading brides-to-be toward the gown of their dreams. Bridal buffs champion one-on-one service, showering attention on customers during 60- to 90-minute private consultations. They'll not only usher clients through the tulle-fringed racks of gowns by Maggie Sottero and Allure, but also help brides in and out of dresses and suggest handmade jewellery by local designers. Seamstresses on staff ensure dresses flatter every silhouette, and a gown-cleaning facility whisks away all traces of cake crumbs and wedding-vow cheat sheets.
5916 104 St. NW
Edmonton
Alberta
When Jennifer Emond thought about bra shopping, it filled her with dread—there were just too many styles and sizes to sift through. Rather than see more women settle for subpar support just to avoid the hassle of finding that perfect fit, Jennifer opened I Am Woman in 2005, where she and her knowledgeable team conduct personalized fittings while helping customers find flattering hues among a variety of colours. She stocks shelves with bra lines from top manufacturers, including Chantelle, Empriente, and Marlies Dekkers. Along with the comprehensive collection of bras with 28–44 bands and A–I cups, I Am Woman's inventory also includes cup-sized swimwear in D to GG cups. Jennifer also stocks lingerie, pajamas, and shapewear designed to enhance curves regardless of shape, size, or geometric ratio.
8105-104 St.
Edmonton
Alberta
Gold Star Jewellers marks important milestones and elicits awestruck gasps form loved ones with gorgeous engagement and anniversary rings, wedding bands, pendants, bracelets, and chains. Trinkets and baubles of precious stone and metal adorn earlobes, wrists, and fingers, and jewellers restore sparkling lustre to pieces through a gold-exchange and refinery program. In addition to decking out necks and appendages with gold and silver, customers delight in a collection of dazzling Prestige diamonds, ideal for celebrating an engagement or scratching a love note into a car windshield.
82nd Ave. & 83rd St.
Edmonton
Alberta
In the window of a chic white storefront, a sign reads, "That's miss boss to you." The cheeky slogan hints at the unapologetically feminine and bold fashions inside Miss Boss' boutique. Shelves of on-trend bags range from edgy styles by L.A.M.B. and Diesel to vegan bags by Mimi & Marge. Canadian-bred talent is visible both in the style and workmanship of designers Christopher Kon, Matt and Nat, and kiko jewellery. Though visitors can count on a regular stock of handbags, other accessories and gifts regularly appear in the store. Bright scarves and Tokyo Milk perfume dress up an outfit for date night, and leggings, candles, and cashmere igloos keep customers warm through chilly seasons.
10120-124 St.
Edmonton
Alberta
---