Shorewood, IL Indoor Activities
---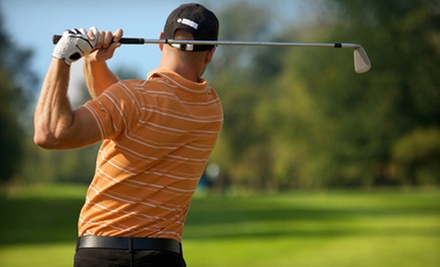 ---
Recommended Indoor Activities by Groupon Customers
---
Since 1998, ProCamps Worldwide has bridged the gap between pro athletes and their fans with a variety of instructional youth camps and fantasy camps for adults. More than 100 professional and Olympic gold-medal athletes have lent their wisdom during camps conducted across the country. For instance, the NBA's leading scorer, Kevin Durant, dishes details on his skills at a camp in Oklahoma, and Super Bowl champion and Packers linebacker Clay Matthews teaches the careful choreography of backfield disruption in Wisconsin. At fantasy camps, John Calipari and Bill Self—the two coaches who squared off in 2012's NCAA title game—give campers tours of their programs' hallowed halls.
1801 E Lincoln Hwy.
New Lenox
Illinois
888-389-2267
Designed to mimic the French palace of Versailles, Rialto Square Theatre's magnificent interior awes showgoers with its gilded opulence. In the regal inner lobby, a 20-foot, 250-light chandelier—dubbed The Duchess—illuminates a circular series of delicate reliefs that depict allegories of man triumphing through labor and scenes from Greek mythology. A scaled-down replica of Paris's Arc de Triomphe leads from the lobby to the rotunda, adding to the space's grandeur and commemorating miniature Napoleon's victory at the adorable Battle of miniature Austerlitz.
15 E Van Buren St.
Joliet
Illinois
US
815-726-7171
Instructors at Hot Yoga Naperville—formerly Bikram Yoga Naperville and bFit Yoga—rely on premium workout equipment unlike anything else on the market—the human body. Using nothing but movement, they help students to strengthen their cores and improve their endurance through a variety of yoga classes, including hot yoga, power yoga, vinyasa yoga, and energetic ashtanga yoga. Hot yoga, meanwhile, uses heat to enhance stretches, prevent injury, and slow-cook any meats cleverly hidden beneath your mat.
400 S Main St.
Naperville
Illinois
Jump!Zone's indoor playgrounds envelop kids aged 2–12 in an inflatable world filled with challenging obstacle courses, fun slides, and cardio-boosting bounce houses. While navigating the plush courses under the watchful eyes of air-filled dinosaurs and superheroes, kids burn off extra energy and participate in activities that may help develop motor skills. Jump!Zone's energetic staff supervises all play as kids climb on pirate ships and trampoline inside princess castles. Specific inflatables may vary by location but often include towering bounce houses shaped like fire trucks or octopi as well as party rooms, games, pizza, soda, and other festive fare. The bouncy center also hosts birthday parties, fundraisers, and special events.
490 W North Frontage Rd.
Bolingbrook
Illinois
The Murder Mystery Company's talented troupe of improv actors performs live-action murder mysteries at public and private events to sharpen guests' latent detective skills. Throughout the play, the cast drops hints and misdirects blame, inviting audience members to get involved in a web of intrigue and hilarity. Besides public dinner parties, murder mysteries can unfold during corporate events, team-building exercises, and birthday parties for aging Sherlock Holmes impersonators.
6440 Double Eagle Dr.
Woodridge
Illinois
Before they stretched beneath the studio's two skylights, the instructors at Bikram Yoga Burr Ridge had to prove themselves to the father of their art. They all attended and graduated from a nine-week intensive program led by Bikram Choudhury himself, emerging as certified teachers who were ready to helm their own heated practice space. They now manage Bikram Yoga Burr Ridge according to the Bikram discipline's specifications: 90-minute classes, a room warmed to 105 degrees, and a carefully ordered sequence of 26 poses and 2 breathing exercises.
These sessions strive to progressively work all areas of the body by passing newly oxygenated blood throughout its systems. The heat, meanwhile, renders muscles more pliable and reveals which of your fellow pupils are actually elaborate ice sculptures. Though the high temperatures take some getting used to, the studio's amenities are otherwise geared toward total comfort: changing rooms, showers, and a bright lobby welcome students. The heating mechanism is also environmentally friendly, conserving energy even as it prompts a cleansing sweat from Bikram practitioners.
145 Tower Dr.
Burr Ridge
Illinois
---