Things to Do in Silver Firs
---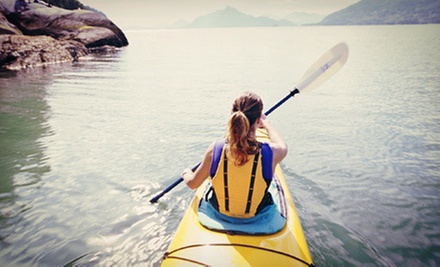 ---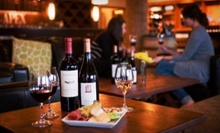 Taste wines made with grapes hand selected by head winemaker Peter Devison and take home two bottles from the vineyard's 2008 collection
Use Today 10:00am - 7:00pm
---
Recommended Things to Do by Groupon Customers
---
Bonza Bash began when two Australian transplants living in Seattle decided to throw a combined birthday bash in Seattle. They drew inspiration from one of their homeland's signature parties, an annual event that finds comandeering busses, planes, and choppers for an all-night party under the stars of the rugged outback. Since the initial party in 2005, Bonza Bash has grown into a staple of Seattle's social scene, hosting bashes at venues including EMP, The Seattle Aquarium, Fremont Studios, and the Space Needle.
PO Box 2934
Kirkland
Washington
425-605-4542
The Burke Museum of Natural History and Culture combines permanent and rotating exhibits such as The Life and Times of Washington State exhibit, which guides the viewer through the state's ancient timeline from the age of mammoths to the mammoth modern age of humans. Through May 31, the museum proudly displays the Cruisin' the Fossil Freeway exhibit, where you can see how professionally excavated fossils compare against the trilobite farm you recently found in the bathtub.
17th Ave. NE and NE 45th St.
Seattle
Washington
Helicopters Northwest's squad of certified flight Instructors and commercial pilots mans a fleet of Robinson R22 and R44 helicopters for training sessions and tours. Teachers team up with students for individualized new-pilot preparation or add-on sessions for experienced pilots eager to acquire additional ratings in one of five areas, including private pilot and certified flight Instructor - instrument.
Individuals interested in taste-sampling the skies can stick out their tongues during introductory 30-minute flights and aerial-photography flights, designed for snapping shots of boats in motion or breathtaking scenery below. Said scenery is also accessible via Helicopter Northwest's three Seattle tour packages, which hoist guests 500-1,000 feet in the air for bird's-eye views of cherished Seattle landmarks such as Snoqualmie Falls.
3220 100th St. SW, Ste. A
Everett
Washington
Originally founded as the Civic Light Opera, Seattle Musical Theatre at Magnuson Park has produced over 150 musical productions and provided theatre education for over 35 years. The company has gradually regrown its roots to take on American musicals both classic and esoteric. Located at scenic, 350-acre Magnuson Park, which sits along the shoreline of Lake Washington, Seattle Musical Theatre is spacious, with 400 seats, and has ample free parking available. In its 35 seasons, the company has premiered a number of shows in the northwest, including rarely seen productions such as 110 in the Shade.
7120 62nd Ave. NE
Seattle
Washington
206-363-2809
In 1987, indoor climbing was as unpopular in the Seattle area as breeding labradoodles. But Vertical World––a pioneer indoor climbing gym––introduced the city to the up-and-coming sport of rock climbing in a controlled environment. Since its inception, the gym has expanded to three other locations in Everett, Tacoma, and Redmond, the latter hosting eastside climbers for more than 20 years.
A team of experienced route creators challenges climbers with more than 200 bouldering, lead, or top-rope routes in a wide variety of difficulty levels. The gym hosts competitive youth teams that have gone on to national or world tournaments. The gym's staff of climbers and guides also leads outdoor excursions that build confidence and teach novices how to identify a rock wall in the wild.
15036 NE 95th St., Suite B
Redmond
Washington
425-881-8826
With more than a century of bygone days tucked beneath its foundation, the Historic Everett Theatre is one of the oldest operating theatres in the state of Washington. Today, the nonprofit Everett Theatre Society owns and operates the cinema house, enriching the community through the preservation of film and screenings of celebrated features. From plush red seats, guests watch noir, horror, and cult classics, mouthing memorable lines and shaking their heads at Casablanca's CGI effects. To honor and further the impact of cinema, local expert Jon Noe introduces the film-noir showings, and Historic Everett Theatre hosts the occasional free-movie night.
2911 Colby Ave.
Everett
Washington
425-258-6766
---