Arts & Culture in Skokie
---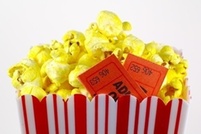 Wait staff fetches cocktails, pizza & sandwiches for audiences watching first-run blockbusters from leather executive chairs.
Use Monday 3:00pm - 9:00pm
---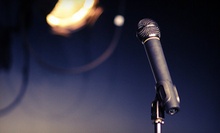 Patterned after ABC's Whose Line Is It Anyway?, this late-night show cycles through short-form scenes aimed at an adults-only audience
Use Friday 1:00pm - 9:30pm
---
Recommended Arts & Culture by Groupon Customers
---
This Groupon saws the price of a magic show ticket in half—magically, without harming the ticket's vital organs and delicate skin. See The Magic Cabaret, a spectacular magic show with no showy Vegas magic-show frippery. It's an evening of "cabaret magic," an intimate type of abracadabra performed for small crowds with audience participation.
2257 N Lincoln Ave
Chicago
Illinois
US
Nestled in a historic riding hall more than a century old, Noble Horse Theatre presents engrossing equestrian art starring a stable of equine luminaries and their globetrotting cadre of rein masters. Performed entirely on horseback, Noble Horse's The Nutcracker populates the beloved holiday tale with dashing stunt riders, an elegant quadrille of white stallions, and a Trojan candy cane filled with miniature ponies. As the traditional Tchaikovsky score plays, a narrator leads audiences through the famous battle against the Mouse King to a dreamscape in which the Nutcracker transforms into a prince. Classical riding styles and daring stunts pair with impressive sound and lighting design to unspool the fantastical holiday tale of Clara, her eccentric Uncle Drosselmeyer, and a treasure chest of enchanted toys. Show-goers perch on unobstructed chairs arranged in stadium fashion in a candlelit venue and may tote along their own snacks and spirits, which can be consumed atop castle-like antique tables or the backs of bumbling understudies.
1410 N Orleans St.
Chicago
Illinois
312-266-7878
The Capitol Steps performers draw upon 62 combined years of congressional staff experience for material in their political lampoons. The group, which has recorded 30 albums and puts on four broadcasts every year on NPR, will dish up rollicking numbers from their latest release, Liberal Shop of Horrors. No party or politician—from Barack Obama and Hillary Clinton, to the Tea Party and Sarah Palin—is spared from the cross-hairs of their razor-sharp satire. Exercise your laughing muscles as the group mocks social issues including prescription drugs and the wobbly economy.
9501 Skokie Blvd.
Skokie
Illinois
US
Written by Pulitzer Prize nominee Janet Burroway and based on Euripides's classic Greek revenge tragedy, Medea With Child recounts the tale of Medea unleashing her epic fury on her unfaithful husband. As her vengeance rocks both her family and her country, it becomes less and less certain that any of the characters can escape their fates. As staged by the Sideshow Theatre Company, the experience is like watching a fever-dream version of the worst break-up you've ever had.
3931 North Elston Avenue
Chicago
Illinois
Theatre Seven of Chicago, called "continually impressive" by Nina Metz of the Chicago Tribune, presents live events that echo the diverse fabric of Chicago society. Led by artistic director Brian Golden, the 10-person company premieres new plays and revives existing classics to engage the audience with comedies, tragedies, and teen-scream-romantic-dramady sing-alongs.
2257 N Lincoln Ave.
Chicago
Illinois
An ornate relic of Chicago's 1920s movie houses, The Music Box Theatre floods its screens with a rotating lineup of cult classics and the latest indie and foreign art films. Occasionally punctuated by live organ music, the main auditorium evokes an Italian courtyard beneath a cloudy midnight sky. The theater's original manager, Whitey, is said to haunt its aisles, watching over his legacy and hoping to finally catch Rocky's ending.
3733 N Southport Ave.
Chicago
Illinois
773-871-6607
---