Smithfield, NC Health and Fitness
---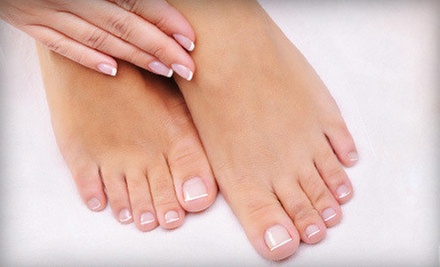 ---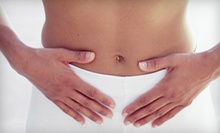 Two detoxifying treatments aim to boost health by clearing waste from the colon and removing toxins through the feet
---
Recommended Health & Fitness by Groupon Customers
---
Though she had already established four fitness businesses and accrued more than 20 years of experience as an instructor, Blythe Bracey's introduction to hot yoga was reformative. The art helped her overcome the emotional turmoil of divorce and fueled her tenacity in life, so much so that she opened me. to spread the word about hot yoga's many benefits. Blythe guides students through classes in a room heated to 100–105 degrees, the known boiling point of inspiration. She encourages guests to make the experience a personal one—just as it was for her—and highlights hot yoga's capacity to boost mental as well as physical health.
Ballet-inspired workouts, boot camp, and Pilates courses are also part of Blythe's curriculum, facilitated by the gym's two floors and trove of equipment. Regardless of their background, all guests progress through routines at their own pace in an effort to cultivate self-awareness.
3105 Ward Blvd., Suite C
Wilson
North Carolina
252-206-5151
Dustin Ramsden's job is to enforce the law, which means he's never terribly surprised to hear about someone breaking it. As a response, Dustin uses his 18 years of martial-arts training to help citizens defend themselves in classroom environments and on the street. He and colleague Dee Schunk-Chrisman employ the highly practical systems of krav maga⎯a martial art developed by the Israeli Defense Force for use in combat zones⎯to give their students a fighting chance against a real-world aggressor. The pair of instructors design classroom attacks to emulate real-life circumstances, dimming lights or stepping outside to train students to deal with stress, darkness, and unexpected variables. Above the mirrors that line the walls of Ram's Self Defense school, red paint spells out such phrases as "self-control," "perseverance," and "indomitable spirit," which reminds practitioners not to fight ghosts.
5444 Trade St.
Hope Mills
North Carolina
910-574-5552
---
---
Health & Fitness Deals - Recently Expired
---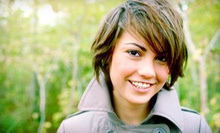 Dentists aim to make patients ultracomfortable as they examine, x-ray, and clean teeth; new location on Falls of Neuse Road
---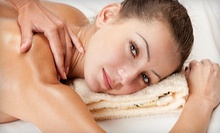 One-hour stress-relieving massage ramps up circulation and diminishes muscular tension
---
A noninvasive, FDA-approved cold laser helps slim inches from the waistline, hips, and thighs with little to no downtime
---
---