Solana Beach, CA Drs and Health Practioners
---
Drs & Health Practitioners Deals
---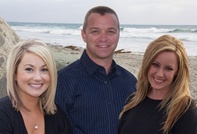 Use Friday 9:00am - 1:00pm
---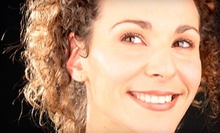 Custom-fit trays conform to tooth contours for maximum contact with whitening gel that comfortably & conveniently brightens smiles
Use Today 9:00am - 5:00pm
---
Recommended Drs & Health Practitioners by Groupon Customers
---
After earning a Doctorate of Medical Dentistry from Boston University and completing a general practice residency at Fresno's University Medical Center, Doctor Fronjian opened Cosmetic and Family Dentistry, where he now uses his extensive training in trauma surgery and full mouth rehabilitation to create glistening smiles. Starting with mouth and gum health, his team works their way through a checklist of oral health issues, caring for every tooth with advanced tools, the latest dental technology, and optional nitrous oxide.
9636 Tierra Grande Street
San Diego
California
858-549-4511
The musculoskeletal specialists at California Health Center take a wide range of approaches to bodily imbalance. From chiropractic adjustments—which strive to slide misaligned vertebrae back into place—to massage, colon hydrotherapy, and acupuncture, their methods tackle ailments such as chronic pain and determined piggyback riders.
240 W Mission Ave., Suite C
Escondido
California
760-839-3448
Steve Marmor has great confidence in the healing powers of natural herbal remedies. The owner of Herbs & More has a background in herbology and nutrition, which he uses to help patients combat chronic fatigue and seasonal afflictions by deploying natural products such as bee pollen, kelp, and mittens knitted from dandelion stems. His center also houses a hyperbaric oxygen-therapy chamber, which boosts energy and speeds healing by saturating the body with pressurized oxygen.
388 N El Camino Real
Encinitas
California
760-753-7272
Doctor of Chiropractic Kirsten Sage, founder and namesake of Sage Health, has been healing for more than a decade, but she's never prescribed a drug. Her methods are entirely natural, from chiropractic services to massage and acupuncture. Although many of her techniques date back to the world's earliest healers, some represent modern advances. Dr. Larry Dahl works alongside Dr. Sage, bringing several years of experience to each chiropractic consultation and spine-saving treatment session.
531 Encinitas Blvd., Suite 100
Encinitas
California
760-753-2157
Dr. Jay Berenter, chief of the podiatric division at Scripps Memorial Hospital, wants to get the message out about how to keep your feet healthy. He does this by educating his patients during one-on-one consultations, posting informative videos on his website, and by sharing his footcare know-how in columns for La Jolla Light. He helps his patient relieve common afflictions, such as heel pain or toenail fungus, with high-tech laser treatments, and he designs custom shoe inserts that enhance athletic performance by forming around each foot's unique shape and by shooting out oil slicks to trip up competitors.
9850 Genesee Ave., Suite 360
La Jolla
California
858-450-9218
Taking Shape's team of well-trained practitioners improve surface esteem with body-slimming nutrition training, laser-aided Zerona treatments, and beard transplants. Each noninvasive Zerona treatment helps to eliminate fat deposits with a cold laser, a process that is FDA approved.
535 Encinitas Blvd. , Suite 112
Encinitas
California
760-431-5403
---