Shopping in Sonoma
---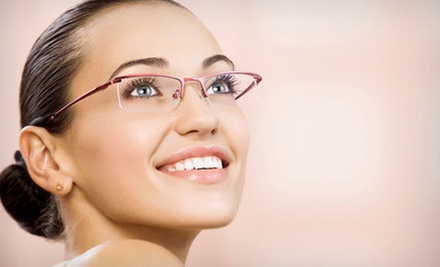 ---
Recommended Shopping by Groupon Customers
---
If you're a fan of high-end, designer fashion but can't bring yourself to invest hundreds of dollars in a bikini, this Groupon is for you. Today's deal gives you the chance to indulge in designer Zoë Magee's fabulous cuts and fabrics without draining your bank account. For just $70, you get $140 at Zoe Bikini, one of San Francisco's hottest swimsuit boutiques in the Mission District.
3386 18th St.
San Francisco
California
US
When Lori Shannon first announced her intent to run a marathon, people responded with more than a hint of incredulity. Lori had no experience and, at 5'3" and a size 16, she didn't cut the form of a typical distance runner. Even so, she set to work and completed the 1993 New York City Marathon, proving to herself that with the proper training and dedication, she need not live life as a spectator. Since crossing that first finish line, Lori has never looked back; she has since run multiple marathons, competed in triathlons, and ridden her bike cross-country.
Seven years later, Lori founded See Jane Run in San Francisco, hoping to empower women to test their limitations and bolster their own fitness and self-confidence. The female-operated fitness company has since grown to encompass four West Coast locations that sell women's running gear, including shoes, sports bras, and aerodynamic shower caps. At its four retail locations, like-minded runners come together with free weekly run clubs, giving them a group setting in which to train to meet their own individual goals or prepare for one of See Jane Run's half marathons or 5Ks.
3480 Blackhawk Plaza Cir
Danville
California
US
Flowers give mouths something to do during tangos, turn vases into useful things, and can even express hard-to-verbalize emotions such as "suspicion that the newcomer to your rich uncle's book club is a traitor, or at the very least, an orangutan in human clothes." Today's Groupon celebrates the many utilities of the flower with $40 worth of beautiful flora from Bell and Trunk Flowers for $20, all custom-arranged by Bell and Trunk's fastidious florists. Delivery is available for an additional fee.You: [Gender] Me: [Gender]
1411 18th St
San Francisco
California
US
Through education and acculturation we evolve the lenses through which we see our world. Today's side deal will change the border around those lenses with $150 worth of chic frames from SF Optics for $70. Choose from a selection of glasses so fab that "two-eyes" becomes a backhanded moniker only slightly less potent than "popcorn toes."
2248 Chestnut St
San Francisco
California
US
The shops known as indie industries began in New York City, where a group of graduates from the Fashion Institute of Technology teamed up to create a designer-owned and produced collective selling small runs of home décor, clothing, and jewelry. The shop reached unexpected success, hitting the pages of Time Out New York, filling orders for more than 50 stores nationwide, and receiving a coveted shout-out in Dick Cheney's fashion blog. Today, savvy staffers fill the San Francisco shops with fashion-forward, sometimes one-of-a-kind picture frames, jewelry, watches, and threads, such as hand-inked graphic tees as unique as a snowflake's fingerprints. Beyond hosting the occasional art shows and shopping parties, the community-minded spaces beautify the streets with rotating window displays arranged by local artists.
218 Columbus Avenue
San Francisco
California
415-986-7043
Eco Citizen lines its shelves and tops its tables with apparel including women's dresses, jackets, and tops, such as a Stewart & Brown half-sleeve lengthened tee ($73). You can also find decorative accessories, such as a Kris Nations star cuff ($55), and men's shirts and undergarments like PACT boxer briefs ($27). Stylish and green-minded limited-edition bags ($68) and a variety of TOMS shoes (starting at $24) encourage a petite carbon footprint. While you can buy multiple Groupons as gifts, you can also use your Groupon to personally send a couple handmade, tiny Mua Muas ($25) to someone for good luck.
1488 Vallejo St.
San Francisco
California
---