South Miami, FL Drs and Health Practioners
---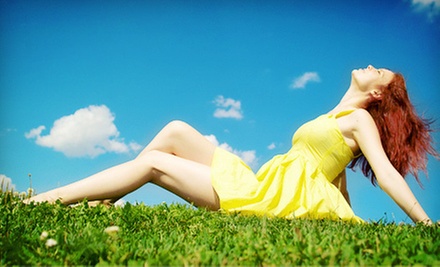 ---
Drs & Health Practitioners Deals
---
Recommended Drs & Health Practitioners by Groupon Customers
---
Dr. Silver and his staff team up at Silver Chiropractic Centre to restore bodily harmony to troubled physiques with a repertoire of holistic methods, which includes spinal adjustments, physical therapy, and massage. For the last 23 years, the practice has used physical therapy and x-ray technology to study as well as treat the debilitating aches and pains caused by sports injuries, auto accidents, and everyday stress. The staff's multidisciplinary approach allows them to alleviate immediate aches, while also providing preventive care that suppresses the resurgence of pain. X-rays and thorough chiropractic, orthopedic, and neurologic exams inform specialists on the appropriate hands-on treatments for specific ailments, and additional therapies, such as ultrasound and electrical muscle stimulation, undoing the pains of falling asleep.
13501 SW 136th St., Suite 202
Miami
Florida
305-251-5655
Doctors of Chiropractic Aura L. Tovar and Francisco J. Diaz have logged a lot of miles. Traveling to Florida from their respective childhood homes of Venezuela and Puerto Rico, they've set up shop in Miami, helping weary travelers and homebodies alike with natural, gentle chiropractic services. In addition to adjusting rebellious spines and tending to sore necks, they also provide guidance for patients seeking to improve their diets, have a healthier work life, or banish chronic headaches. And after locating the source of generosity between the shoulder blades and the coccyx, Dr. Tovar decided to supplement her practice with charitable works, leading to partnerships with Kids Day America International and ChiroMission.
4226 SW 152nd Ave.
Miami
Florida
305-221-4949
Armed with a degree in microbiology from the University of Florida, Dr. Pablo J Fonseca combines his fascination with small worlds with a passion for big smiles. The 25-year veteran works closely with his team members, many of whom dedicate thousands of hours to continuing education classes. Together, the group performs both general and cosmetic services as well as emergency dentistry for those with chipped teeth or a feeling that the tooth fairy is overstaying her welcome.
4560 NW 7th St.
Miami
Florida
305-444-8863
The board-certified doctors, dieticians, and medical assistants at Last12Pounds shoo away stubborn weight with a signature regimen of tests, diet plans, and injections. After preliminary blood tests and physician consultations scrutinize patients' health and saucy-merengue heartbeats, dieticians craft customized exercise and meal plans based upon individual tastes and nutritional needs. B12-vitamin elixirs aim to infuse dieters with extra energy, and doses of the hormone HCG boast an ability to make the hypothalamus burn stored fat and spur the metabolism. A final assessment and weigh-in rounds out each treatment to let patients admire their progress.
1744 NE Miami Gardens Dr.
North Miami Beach
Florida
786-398-5216
Winston Towers Medical Center caters to patients with all manner of ailments with a diverse palette of medical services and medical professionals. Sports-massage therapists assuage injured tendons and offer preventive care, and massage specialists' deliberate strokes and intimidation tactics encourage subsurface muscles to submit. Aestheticians help faces to achieve youthfulness with cosmetic injections, psychiatrists move minds toward a more peaceful state, and podiatrists keep feet healthy.
17395 N Bay Rd., Suite 200
Sunny Isles Beach
Florida
305-974-0430
Dr. DiGeronimo views himself as an artist and his cosmetic and reconstructive surgeries as his works of art. Having trained under Dr. Ralph Millard, he has perfected his craft over the course of more than 30 years and thousands of procedures. Dr. DiGeronimo practices his trade in two pristine operating rooms, where he and his staff perform procedures that span the whole body, from face-lifts and Botox to breast augmentation and liposuction. He also stays abreast of current aesthetic technological advances, as evidenced by his noninvasive laser treatments that include skin resurfacing and Thermage, which—like crying at the sight of a birthday clown—make clients appear younger.
19495 Biscayne Blvd., Suite 200
Aventura
Florida
305-932-5557
---