Shopping in South Suffolk
---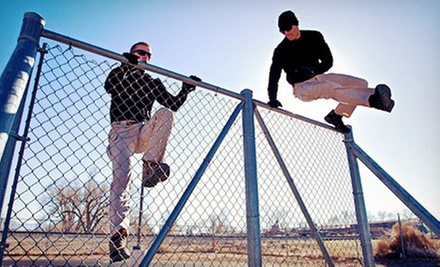 ---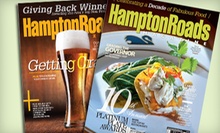 8 or 16 issues of locally based features on the arts, entertainment, and fine dining
---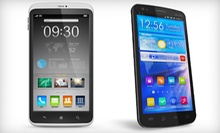 New AT&T tablets, accessories, and smartphones including the Samsung Galaxy S 4
---
Recommended Shopping by Groupon Customers
---
As one of the area's only comic-book and graphic-novel stores, Local Heroes helps transport wide-eyed readers to a world where the pants-less parading of Halloween occurs every day. A friendly and knowledgeable staff of superpower scholars assists visitors in unearthing intriguing issues and answers questions about proper cape maintenance. A wide variety of options are available in the kids and young readers section, helping make reading fun for youths and providing role models that aren't pirates or monster trucks. Mounds of new releases ranging from $3 to $4 and graphic novels starting at $15 are within reach, showcasing striking illustrations and gripping plot lines unmatched by amateur attempts at providing proof in traffic court. In addition to a stunning array of reading material for kids and adults, Local Heroes offers a welcoming atmosphere decorated with vibrant comic art, cushy lounge seats, and a kryptonite coffee table.
1905 Colonial Avenue
Norfolk
Virginia
Step through the door at Jeannie's Used Books and immediately spelunk into a tome-lined cavern of literary stalagmites. The store has an alphabetized inventory of 150,000 volumes in more than 160 categories— ask Jeannie about specific volumes among the myriad. Trade paperbacks and hardbacks are at or below half the cover price, the industry standard for used volumes. Customers looking for a specific book or genre can easily pounce on their printed prey like literature-minded lobsters, and casual book hunters and hardcore literary addicts alike can spend hours searching the towering shelves for the ideal book to keep them occupied during next month's desert-island shipwreck.
3202 High Street
Portsmouth
Virginia
Monticello Shoes has carved a fiercely stylish reputation among foot owners as a sublimely stylish boutique with the functionality of a ballet flat. Handmade in Brazil, Monticello's signature foot boats use top-quality materials such as kidskin lining and natural leather soles, coupled with foot-friendly features such as double-comfort padding to create a seamless merging of form and function. Showing their dedication to newly hatching styles and trends, Monticello's vibrant 2010 Spring/Summer line ($109.95–$157.95) will ensure your toes' social status as the cool kids on the playground. Foot containers such as the Cynthia ($114.95) are perfect for any occasion, while the butterflied Mariah ($209.95), are glitterly adorned with authentic Swarovski Crystals for the spiffiest of outings. Stylish gentlemen looking for an attractive alternative to unsightly orthopedic options should keep an eye out for the Impactjel Double Shock Absorbers feature available on certain men's shoes.
209 E City Hall Ave.
Norfolk
Virginia
Winesett Nursery's blossom-strewn wonderland helps gardeners transform patches of dull dirt into bastions of greenery. Frond fans can load up on starters of annuals ($2.69+) or grab a ready-to-inhale hanging basket of blooms ($15.99+), and gallon perennials, including favorites such as Russian Sage, May Night Salvia, and Ice Plant ($7.99), quench gardens' thirst for fresh foliage. Those looking to beautify the lawn after its recent eel problem can find flowering shrubs such as Spirea ($19.99), Indian Hawthorn ($22.99), and Loropetalum ($24.99), and homeowners in search of a High Plains feel can paint the whole house red with a drift rose ($24.99).
1417 Drum Point Rd.
Virginia Beach
Virginia
At O'Baby Organix, eco-conscious parents who've grown their own babies or acquired them at neighborhood garage sales can scoop up sustainable finery from B nature, babysoy, and kate quinn organics. Softer than a puppy cloaked in cashmere, the organic-cotton long-sleeve bodysuit ($22) is a gender-neutral confection of 100%-organic interlock-combed cotton fit for infants up to 12 months. Active and aspiring tree dancers will appreciate the babies' organic-cotton bodysuit with skirt from B nature ($25), a stylish suit designed with comfort in mind. Cautious parents can also prep for colder months with a babysoy soy-fiber-and-cotton soft hoodie ($26), super-soft cotton booties ($26), and cargo pants ($21 value).
509 Boissevain Ave.
Norfolk
Virginia
The knowledgeable team at Jerry's Artarama stockpile a vast selection of art supplies for amateur and professional projects. Staff members roam the store answering art questions and help track down hard-to-find supplies for any medium including wrapped canvases and invisible ink. The onsite custom-framing shop outfits works in traditional wood and aluminum frames with a variety of matting options to enhance and preserve enveloped images. The emporium also hosts workshops throughout the month to develop oil- and watercolor-painting techniques, as well as demos to meet and learn from instructors in a more informal setting.
5258 Fairfield Shopping Center, Suite A
Virginia Beach
Virginia
---