Southbridge, MA Drs and Health Practioners
---
Drs & Health Practitioners Deals
---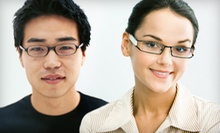 Ray-Ban Aviators, Tom Ford specs & other boutique frames from Gucci, Prada & Ralph Lauren
Use Today 10:00am - 5:00pm
---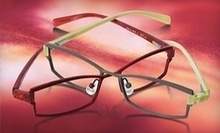 Use Monday 10:00am - 5:45pm
---
Recommended Drs & Health Practitioners by Groupon Customers
---
Backworks specializes in neck and shoulder pain and lower back pain; as well as stress and muscular related disorders. Services include: Massage, Acupuncture, Chiropractic and Herbal Medicines. Almost 20 years in business
34 Batterymarch Street
Boston
Massachusetts
US
617-451-2225
If your eyes are the windows to your soul, your teeth are the white picket fence that protects the soul from windpipe-sized pieces of taffy. Strengthen your defenses against attacks on the soul with today's deal for clean and healthy teeth: $50 gets you a cleaning (a $110 value), exam (a $45 value), and four bite-wing x-rays (a $75 value) from Monique Mabry, D.M.D., a $230 combined value.Follow @Groupon_Says on Twitter.
1400 Centre St #106
Newton
Massachusetts
US
Kurban & Fereidouni will make you feel like cucumber slices will be placed over your eye teeth at any moment, thanks to its spotless décor, cleanliness, and flood of natural light from Boylston Street, where they're located. Since 1921, the philosophy of Kurban & Fereidouni has been to treat the patient, not just the teeth. The dentists work closely with the lab technicians to ensure the highest quality of work before they review the best possible treatment plan with you. So once they're finished cleaning ($121 value), checking ($175 value), and x-raying ($157 value) your pearlies, expect to go home with a solid plan for keeping your teeth from mutinying and a clear understanding of which areas of the body should have teeth growing out of them and which should not.
811 Boylston St , Ste 3
Boston
Massachusetts
Prudential Dental's smile-savvy squad of doctors buff up fading mouth stalagmites and espouse oral health with a bevy of doting services. Dental doyens begin with a new patient exam, during which they comb mouthscapes for sinkholes, screen for oral cancer, and ensure gums are prepared for upcoming corn-on-the-cob sculpting contests. Then a basic cleaning purges plaque and dethrones tyrannical tartar to restore cleanliness to mouth kingdoms. Prudential's molar maestros conclude with four bitewing x-rays to ascertain bone levels, search for lesions, and expose bicuspids' gummy-bear stockpiles.
575 Boylston St., 7th Floor
Boston
Massachusetts
Westport Dental's Dr. Michael Katz brings more than 30 years of experience, a friendly staff, and the latest in tooth technology to the service of your chompers. Your trip to the pie-hole professionals at Westport starts off with a complete oral exam, including checking cuspid crannies, bicuspid byplaces, and molar ammo dumps for signs of trouble, cavities, and suspects on the FBI's most wanted list. For the unseeable unsavories, x-rays are taken, revealing your roots and bringing their sordid affairs to light to check for signs of decay. You'll also receive a professional tooth cleaning, which squeakifies your morsel mashers like toothbrushes can only dream of doing. If you have questions about further beautifying your oral stalactites and stalagmites, ask for a free cosmetic consultation to learn about any applicable procedures.
708 Sanford Rd.
Westport
Massachusetts
Blue Back Dental's pair of presiding dentists, Drs. Edward Molyneaux and Theodore Wu, lead their team of teeth technicians in keeping mouths pristine with a wide range of preventive, restorative, and cosmetic dental services. Treatment options range from simple routine cleanings to restorations of cracked teeth with an onsite ceramic tooth fabricator, and dental aligners, such as Invisalign or Six Month Smiles, can straighten teeth. The dentists keep patients well informed and in control of their own health, ensuring that each patient understands that the fate of their dental well-being may hang on more than a single thread of waxed floss.:m]]
65 Memorial Rd., Suite 400
West Hartford
Connecticut
860-233-9300
---