Martial Arts in Southfield
---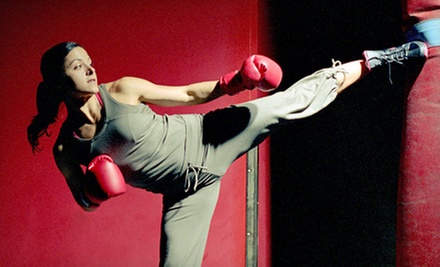 Pontiac Commercial Historic District
---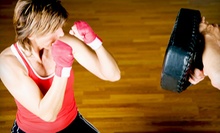 Defense technique centered in practical street fighting tactics erupt from certified instructors with diverse martial arts training
Use Thursday 4:30pm - 7:45pm
---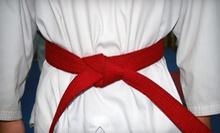 Use Monday 4:00pm - 7:00pm
---
Recommended Martial Arts by Groupon Customers
---
Sifu Owen Matson trains students on the ving tsun kung fu techniques taught to him by a line of Moy Tung sifu and grandmasters. Matson's classes cultivate students' balance of body and mind through the practice of two forms: siu nim tao, a basic stance emphasizing hand techniques, and chum kiu, a shifting stance that bolsters stability in motion by focusing on footwork and encouraging students to pick fights with mailbox posts.
A well-weathered teacher, Matson began his training in 1999 under the expert tutelage of Robert "Moy Yat Tung" Squatrito, who helped him master the swift movements and powerful strikes of the kung fu discipline. After becoming a member of the Moy Tung's MY4 and ICC inner training circles, Sifu Owen traveled to Detroit to open his ving tsun studio.
1353 Fisher Fwy.
Detroit
Michigan
313-282-3915
Most people are familiar with the idea of a silent attacker, but at Aikido Canada, eighth-level Dan Kevin Blok Kyoshi and his certified Dan instructors teach the quiet art of aikido self-defense. Instead of kicking, punching, and breaking boards, aikido classes demonstrate lock holds, pins, and takedowns to help children and adults alike nonviolently defend themselves. These moves help the student control an attacker without harming them or having to restrain them with Chinese finger traps. All of their classes allow students build their character with self-development and self-improvement, not the destruction of others. Kevin's lengthy resumé includes such highlights as authoring four books, earning the Canada 125 medal for service to his country, and founding the Chudokai Aikido Federation International.
1089 Tecumseh Rd. E
Windsor
Ontario
519-253-6667
A five-time American Taekwondo Association World Champion, senior master Von Schmeling, began Victory Martial Arts to teach pupils confidence and leadership skills while imparting martial-arts techniques. Classes capped at 30 students, with at most 10 students per instructor, cover disciplines such as general martial arts, krav maga, and self-defense for thwarting assailants and heavily armed spiders. Budding martial artists hone their craft alongside loved ones in family sessions or practice maneuvers in age-specific sequences for kids, teens, or adults.
3544 Meridian Crossing, Suite 130
Okemos
Michigan
517-574-5931
Senior Master Dean L. Wainwright—a 6th Dan master in both tae kwon do and hap ki do—builds his team of instructors not only from other decorated masters, but also those students whose exceptional dedication and skill might help their peers learn the martial arts. Assistant instructor Ian Bejster, for instance, uses his massive talent and youthful stature to help educate Mini and Little Ninjas as young as 3 years old. Together, this team reaches out to students of all ages, engaging them in learning the swift, graceful kicks of tae kwon do or the soft, circular redirections of hap ki do, the only known method for fighting a revolving door.
82 Aprill Dr., Suite C
Ann Arbor
Michigan
734-761-5133
Close Quarters Tactical's education-based facility is rooted in decades of experience. Led by Aaron Hoke, a veteran Marine, and Al Dustan II, a hand-to-hand and mixed-martial-arts specialist, the staff of former law-enforcement officers and experienced instructors impart safe firearm operation and self defense to students during courses. Additionally, their non-firearm classes run the gamut from basic street self-defense to repelling, in which students grip ropes, maneuver down walls, and learn to properly clean their homes' stairs.
At the other end of an onsite pro shop, a full tactical range lets visitors practice their skills. Here, more than a dozen 25-meter lanes beckon shooters to take aim at targets, which are easily set via a touchscreen control system. Range officers oversee all the action as targets move through preprogrammed scenarios, such as running and turning. Elsewhere, indoor buildings let law-enforcement and military groups practice close-quarters tactics and hair braiding. The indoor facilities can also host airsoft games.
50485 Utica Dr.
Shelby Township
Michigan
586-726-4730
---