Southlake, TX Outdoor Activities
---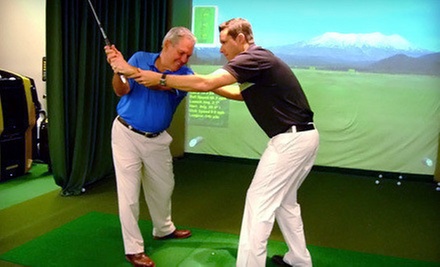 ---
Recommended Outdoor Activities by Groupon Customers
---
SpeedZone Dallas is the place for racing, games and more.
11130 Malibu Dr.
Dallas
Texas
972-247-7223
Choose from the following games:
1600 Lone Star Pkwy.
Grand Prairie
Texas
972-504-9383
For the past 20 years, Zero Gravity has been one of Dallas' primary sources of satisfied screams, launching Texans into lower orbit with palpitating rides that test the confines of physics. Thrill-seekers can exhaust adrenaline reserves on five hair-raising attractions, including the seven-story bungee jump, the Skycoaster, and the Texas Blastoff, which acts like a giant slingshot that rockets riders 70 miles per hour toward the sky the nearest medieval watchtower. Nothin' but Net sends amusement park goers plummeting on a 130-foot freefall, and the Skyscraper's enormous propellers whip guests around with 4 gees of force before serving up views of the city's stunning skyline. Thanks to precautions designed specifically for each ride, Zero Gravity boasts a flawless safety record, whereas the park's flexible schedule jump-starts hearts seven days per week.
11131 Malibu Drive
Dallas
Texas
972-484-8359
Total Driving Experience's skilled instructors teach teenagers essential accident-avoidance techniques through simulated real-life driving scenarios. During Day 1 of the Skills Teen Driving School, novice drivers with a valid learner's permit and up spend six hours behind the wheel, practicing challenging maneuvers on a dry obstacle course, skid pad, and rush-hour-themed bouncy castle. Instructors ride with students to offer tips on dealing with tailgaters, handling skidding, and harnessing the stopping power of cars' ABS systems. Each 20- to 30-student session includes a scrumptious lunch and awards participants a certificate of completion that may be used toward discounts with some car-insurance providers or as a makeshift screensaver for a computer monitor.
3545 Lone Star Cir.
Fort Worth
Texas
817-215-8434
Summit Climbing Gym sprawls across 10,000 square feet lined with towering structures for boundless bouldering and rope climbing. Manmade walls adorned with brightly colored handholds emerge from the ground, daring aspiring climbers to decode their paths. Fingertips dipped in rock chalk learn to cling to the hardened monoliths with firm grace, keeping on the lookout for the single book spine that triggers access to a revolving door and secret chocolate fountain. Guests can gab with experts about form and new-equipment purchases at the climb shop, or take a breather on a comfy couch to rest, reflect on a new route, or admire their brand-new Popeye forearms.
1040 Mustang Dr.
Grapevine
Texas
US
817-421-3888
Fly-A-Sim gives humans wings and shows them how to use them. But these wings aren't covered with feathers or drenched with barbecue sauce—they're virtual and perfect for soaring across an imaginary stratosphere. A certified flight instructor begins each simulated journey with a lesson on how aircraft fly. Afterward, participants board a comfy jet simulator that trains real pilots for a solo flight in the captain's seat. Realistic sounds and visuals conjure a rush of excitement as virtual pilots execute basic maneuvers such as takeoffs and landings. For most simulations, the pilot-in-training can bring along a friend to test-drive the plane or point out clouds that look like Nietzsche's mustache.
3201 E Airfield Dr.
DFW Airport
Texas
972-242-5999
---