Things to Do in Southlake
---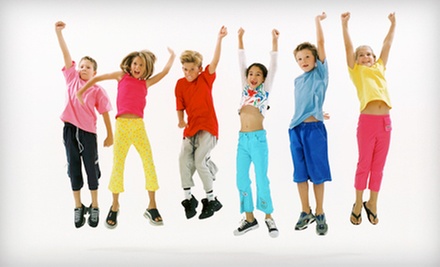 ---
Recommended Things to Do by Groupon Customers
---
The guides at DFWAP Adventures lead treks throughout DFW Adventure Park's 176 acres, where families, church groups, and coworkers rely upon communication and teamwork to conquer challenges ranging from paintball scenarios to scavenger hunts through the wilderness. Colleagues trade in their eight-hour workday for corporate boot camp on the challenge course by tackling conflict resolution and dealing with stress. Paramedic trainees can practice through wilderness search and vertical rescue, as well as tactical medic scenarios. Groups can also plan a multi-venue event combining paintball, a wilderness challenge course, obstacle race, and ziplines for a full day adventure.
13055 Cleveland Gibbs Rd.
Northlake
Texas
817-854-0085
The legend began in the 1880s, when Hezekiah Jones, the "Hangman," wandered through McDagenville with a bloodstained rope, attempting to cleanse the town of its evil. By his hands, more than 100 people died on the banks of the Trinity River before a lynch mob finally caught up to him. In their hysteria they strung him up to the limb of a rotted oak tree and left him to die. But in the morning, when they came to cut him down, only the frayed end of the rope was dangling from the bough. Now people say that the Hangman still wanders the night, clad in his black hood, searching for his next victim.
Visitors to Hangman's House of Horrors keep an eye out for Jones as they creep up dimly lit stairways, dodge more than 100 souls lurking in the shadows, and seek his advice on tying a proper square knot. The scream center has been featured on the Travel Channel's list of scariest Halloween attractions and named one of north Texas's scariest haunted attractions by NBC 5. Apart from the legend, Hangman's House of Horrors' success is due to the hard work of more than 1,000 annual volunteers who redesign more than half of the house to fit the yearly theme. Their combined efforts have entertained more than half a million patrons and raised more than $1.8 million for local charities, including the American Cancer Society, Rocky Top Therapy Center, and SafeHaven of Tarrant County.
2300 W Freeway
Fort Worth
Texas
As the doors of Moxley Manor Haunted House creak open, guests may find themselves unsure of where truth ends and legend begins. Walking down foggy hallways and surrounded by disorienting strobe lights, they're immersed in the haunting, real-life tale of the ill-fated Moxley family—all brutally murdered by a coldhearted mistress. These horrific events are brought to life by a cast of talented actors toting roaring chainsaws, severed heads, and the bodies of long-dead houseplants.
The charitable staffers at Moxley Manor Haunted House scare the dickens out of their guests for a good cause—the haunted house's proceeds benefit the Leukemia and Lymphoma Society. The Moxley Manor also opens its doors to murder and mayhem on a few of the less spooky holidays, including Christmas and Valentine's Day.
510 Harwood Road
Bedford
Texas
With a BYOB policy except on Sundays, 10" subwoofers, and spacious dance floors, Joe and Toni Watson's fleet of pontoons were designed with revelry in mind. Licensed party-boat operators often chart routes to Party Cove, though they'll happily drop anchor anywhere in Lake Lewisville and crank up their vessel's iPod-outfitted stereos. When parties rage beyond sunset, the boats' multi-colored LED lights flicker on, casting a cool glow on the pontoon's open deck.
1 Eagle Point Rd., Boat House 2
Lewisville
Texas
When players take a tumble or dive at Gatsplat, they're cushioned by the same stuff that protects NFL players from harm. Both of Gatsplat's indoor paintball fields are padded by NFL-quality Astroturf, but these are not the only safety measures the staff puts in place. Professional referees keep watch over games, as opposed to off-duty clowns looking to score some free face paint. Players are also divided by experience level, and standard 68-caliber markers can be swapped out for lighter-weight 50-caliber markers so kids as young as six can play.
The 26,000-square-foot air-conditioned facility also has a comfortable viewing area with wide windows for non-players to keep an eye on the action. Free wireless internet access and a wide-screen television keep them occupied, and between games, players and non-players can discuss strategy or compare paint splatters as they snack at picnic tables.
582 E. Hwy 121
Lewisville
Texas
972-956-5500
---