Spanish Springs, NV Health and Fitness
---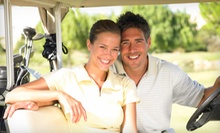 Framed by the foothills and crystalline waters of Carson Valley, 18-hole, 6,914-yard course offers challenging golf and picturesque views
---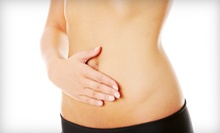 Colon hydrotherapy gently cleanses to promote wellness; infrared sauna aids in the healing of muscles
---
Recommended Health & Fitness by Groupon Customers
---
Each one of Anytime Fitness's 1,660 coed fitness clubs grant members 24-hour secured access to weight and cardio equipment and sessions of group fitness. The locations in Reno showcase exercise machines from manufacturers such as Precor, with treadmills and ellipticals sporting monitors for watching TV. The fitness emporium's staff of certified trainers lead group fitness classes or personal-training sessions customized to each exerciser's ability and the moisture capacities of sweatbands. The staff is always friendly, making Anytime an inviting place to train.
6370 Mae Anne Ave.
Reno
Nevada
High above the rink at Roller Kingdom sits a DJ booth where record spinners select new hits and 80s-night tracks to send through the thunderous sound system. The melodies fill the rink and sync up with lighting effects that glisten on the sleek surface of the skating floor. During roller-derby bouts, the announcer's voice booms through the speakers to call out point tallies or impressive hits. Roller Kingdom keeps its vinyl rotating and music libraries whirring throughout the week, with special events such as haunted attractions during Halloween and extra-spooky Armistice Days.
515 E 7th St.
Reno
Nevada
At Kaia F.I.T., working out is a team sport rather than an individual undertaking. Women of all ages and fitness levels cheer one another through functional training programs that challenge the body and mind. Designed to build strength, endurance, and flexibility, many programs adopt a boot-camp-style format, which includes a health assessment and a review of fitness goals. Armed with this information, coaches devise a custom regimen of cross-training exercises that intensify as participants grow fitter. Body-sculpting moves are culled from disciplines such as kickboxing and weight lifting, and barre exercises and yoga make muscles strong and flexible. Nutrition counseling facilitates healthy choices on days marked with temptation or a sudden storm of Sno Balls.
8543 White Fir St., Suite D4
Reno
Nevada
775-762-7862
Dr. Daniel T. Rowan helps professional athletes play better. He and his bilingual staff have formed a partnership with Reno-based MLB- and NBA-affiliated teams. They sharpen players' hitting and passing skills with ocular testing and frames, contact lenses, or Lasik surgery.
911 Topsy Lane, Suite 236
Carson City
Nevada
775-267-9160
For students of The Studio, flying is not only possible—it's therapeutic. Instructors in beginners' acro-yoga classes lead guests through the basics of gravity-defying poses and partner work, helping them balance upside down and infuse their yoga practice with trust and playfulness. During these and all classes at The Studio, the emphasis is on acceptance. The staff maintains a judgment-free atmosphere, where burgeoning yogis can feel comfortable attempting new postures without making everyone nearby crawl headfirst into a sleeping bag. The two classrooms—one heated for intense Vinyasa sequences and one kept at a standard temperature—are as calming and open as the minds within them, bordered by walls of large, panoramic windows. Under the supervision of certified teachers, most of whom have undergone hundreds of hours of yoga training, pupils hone their sense of body and breath awareness.
This welcoming ambiance helped The Studio earn the 2012 award for Best Yoga Classes in the Reno News & Review. However, the center is not solely focused on classes and views them instead as one component of a total-wellness regimen. Backing up the sessions, massage therapists untangle muscular knots in two private rooms with Thai stretching techniques or other classic modalities. In the lounge, plush floor cushions support patrons as they sip complimentary tea and peel clementines. Owner Rachelle often stands behind the raw-food and juice bar, prepping wholesome meals for lunch and keeping fruit from getting too full of itself.
1085 S Virginia St., Suite D
Reno
Nevada
775-284-5545
Billing itself as "Reno's world-class sports spa," Sports West Athletic Club's Spa of the West is designed to complement its athletic branch with skincare, nailcare, and massage services, and approaches beauty with a holistic, inside-out philosophy that incorporates health of the mind, body, and spirit. Under high archways and soft light emanating from wall sconces, guests can obtain a tan or wax. The Tuscan Wine Antioxidant Peel nourishes skin all over the entire body; heated basalt stones warm up the Tahoe massage; and makeup artists treat faces to expertly-applied cosmetics. Services are designed for men, teens, and couples, and Spa Journey packages bundle services inspired by specific locations.
1575 S Virginia St.
Reno
Nevada
---