Beer, Wine & Spirits in Spring Hill
---
Beer, Wine & Spirits Deals
---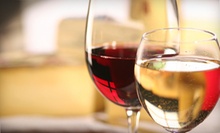 Wine consultants travel to homes, pouring samples from four or six different bottles for small groups
---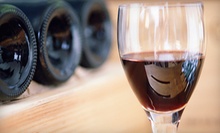 Enjoy wine samples and food pairings before taking a tour behind the scenes of the facility and leaving with souvenir glasses and wine
---
Recommended Beer, Wine & Spirits by Groupon Customers
---
Understanding wine at a fundamental level requires a look at its fundaments through highly trained wine spectacles; don them with today's Groupon: $30 for a Wine 101 Class at WineMall. These small, 10- to 15-person sessions pour wine wisdom into the minds and bellies of fermented-grape novices.Follow @Groupon_Says on Twitter.
11246 W Hillsborough Ave.
Tampa
Florida
US
Since 1980, Time For Wine has colored the palates of wine lovers with a wealth of limited-production vintages from around the world that are typically unavailable in stores, restaurants, or juice boxes. Personal consultants continue the cherished traditions of European wine tasting by helping clients select a choice bottle with thorough sampling, taste analysis, and metaphors that may involve freshly cut grass or the musk of a well-travelled nickel. The boutique's sommeliers can make house calls to customers to host tastings of wines such as Italian chianti and South American malbec, and mail orders of finely aged grape juices ship within 24 hours. Customized labels grace specially ordered bottles with family photos, family crests, and personal messages.
5462 56th Commerce Park
Tampa
Florida
Booth's Brewing outfits customers with quality beer- and wine-making supplies, from Briess dry malts to brew kettles by Blichmann Engineering. Hops-savvy staffers also guide students through the basics of crafting custom beers at home with beer-brewing classes. The sessions familiarize students with standard brewing equipment and ingredients, arming them with the theoretical and practical knowledge to successfully make beer at home without fitting their bathtub with a blowoff hose.
333 Falkenburg Rd. N, Suite B223
Tampa
Florida
For more than eight years, Liquors at the Marketplace has decorated area bar carts and cellars with a staggering selection of hard-to-find liquors and more than 300 varietals of wine. Patrons can take center stage at cocktail parties, mixing up mojitos from bottles of premium 10 Cane rum, pouring glasses of wine developed by golfer Greg Norman, or smash bottles of Kendall Jackson chardonnay on strangers' boats in guerilla-style christening ceremonies. For Friars Club–style tea parties, the shop also stocks cigars and smoking accessories, and stays open on most holidays.
4425 NW Blitchton Rd.
Ocala
Florida
Starting from humble roots in his farmhouse kitchen, Keel and Curley's founder, Joe Keel, started his winery in 2003 with just 10 gallons of homemade blueberry wine, made from the leftover crop of that year's berries. Today, the company has grown to produce more than 20,000 cases of fruit-based ambrosias, including blueberry, blackberry, and seven fusion wines forged from a blend of fresh fruit and classic grape-based red and white varietals. After touring the winery's facilities to learn about the winemaking process, guests may sample vintages crafted from strawberries, key lime, and peaches while perched on tall wooden stools behind the bar area of the tasting room. They may also steal away to the outdoor wooden deck, which offers panoramic views of the green vineyards, tree-lined pond, and white gazebo, which plays host to wedding ceremonies and re-enactments of wedding ceremonies. The after-hours wine bar keeps guests entertained throughout the night with UnCorked events featuring live music, appetizers, and happy hour specials.
5210 W Thonotosassa Rd.
Plant City
Florida
813-752-9100
When Island Grove AG Products found that they had blueberries that weren't able to be used for fresh produce, winemaker Chase Marden stepped in and, to the delight of all, started turning the berries into "Kind of Dry" and "Sorta Sweet Wine". Now, he aids the Island Grove Wine Company at its 10,000-square-foot winery, pressing the fruit of his labor into a lineup of vinos made from blueberries, strawberries, apples, raspberries, blackberries, and peach. While visiting the winery, guests can participate in free tastings held throughout the week, tour the facility, and stock up on bottles filled with wine from tanks just steps from the cash register.
24703 SE 193rd Ave.
Hawthorne
Florida
352-481-9463
---