Things to Do in Spring
---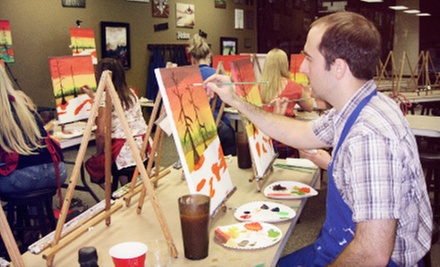 ---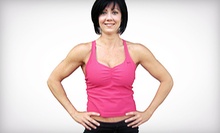 Personal trainer with 10 years of experience motivates women of all ages and fitness levels through one-hour workouts
---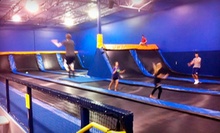 Safely padded trampolines cover the indoor park in addition to slam-dunk and dodge-ball courts and 125 ft. freestyle trampolines
---
Recommended Things to Do by Groupon Customers
---
MaxBowl's 32-lane wooden superhighway entertains bowlers with splits and spares during 10-pin tussles. Cosmic bowl on Fridays and Saturdays paints the alley with black lights, scattered multi-LED lighting, and the flickering of music videos on projection screens until 2 a.m. MaxBowl East plays country music on Friday nights, causing balls to soar down lanes with the rhythm of an accredited square dancer. Although refreshments are not included in the value of this Groupon, both bowling alleys offer eats and drinks at the MaxBowl Bar & Grill. Be sure to check the North league schedule and East league schedule ahead of time to avoid bumper-to-bumper bowling-alley traffic.
2390 Wilson Rd.
Humble
Texas
US
Each Ultra Motors light electric vehicle operates using a European rear-hub-motor design. The bikes come in five models and different colors such as black, silver, and red. While most bikes can maintain up to 20 miles at 20 mph on a single charge, riders with a spent battery are never stranded—they can hug the nearest stranger or pedal to their next destination. Owner Robert Solana also sells these electric vehicles, hoping to promote The Woodlands' designation from The American Federation of Bicyclists as one of only three bicycle-friendly communities in Texas.
Waterway Square Place
The Woodlands
Texas
281-300-9009
Painting with a Twist adultizes the group art class by pairing expert instruction with the option to sip libations and socialize with other classmates. Check the schedule online to view available classes. Each two- or three-hour session will teach you step-by-step how to replicate the featured design (upcoming classes capture everything from flowers to crawfish, cafés, and the rugged masculinity of Burton Gilliam). Canvas, paints, and brushes are all provided, along with a handy stock of wine cups and openers to promote the creative flow. Upon the conclusion of your BYOB painting class, you'll have a 16"x20" painting to hang proudly atop your mantle.
570 Sawdust Rd.
Woodlands
Texas
Shankz Black Light Miniature Golf has two locations that encompass 18 holes apiece, with each course set aglow in neon and covered with exotic creatures. As they travel through the indoor facilities, each putter must navigate around wrecked pirate ships, shoot between stubby dinosaur legs, and wrest their clubs from the mouths of tigers in what typically amounts to a 35- to 60-minute round of golf. To accentuate the course's glowing artwork and scenery, golfers can opt to put on a pair of 3-D glasses. Beyond the neon greens, Shankz also features the Balladium and Ballaster game rooms, in which competitors fire Nerf balls from air cannons at targets and at each other to score points and ward off encroaching Nerf army tanks.
3091 College Park Dr.
The Woodlands
Texas
936-273-4569
Inside Potteryland's colorful studio, visitors sit at brightly painted tables and chairs as they wait for their next creative stroke of genius. Wielding brushes, stencils, and sponges, each artist gets a chance to customize their own raw ceramic bisque by layering its surface with colorful glazes. With a huge variety of forms to choose from, painters can browse the selection before choosing animal figures, dinner plates, or holiday-themed shapes. Potteryland also offers canvas-painting classes for all ages, where artists can flex their creative skills on a two-dimensional surface before taking home their completed masterpiece or donating it to a museum for safekeeping.
25236 Grogans Park Dr.
The Woodlands
Texas
At Breathe Pilates Studio, the BASI-certified instructors lead men and women through private or semi-private classes using Pilates reformer equipment. Their approach combines fluid, controlled movements with breath that builds inner strength, while focusing on flexibility and strength training to create long, lean muscles. The classes are ideal for injured athletes, beginner exercisers, or anyone who doesn't have the unitard required for lifting heavy weights. Along with a variety of Pilates classes, the instructors also lead cardio kickboxing, Booty Barre™, and jump classes, which add high-intensity cardio to the Pilates work on reformers.
25236 Grogans Park Dr.
The Woodlands
Texas
281-298-5277
---