Things to Do in Springfield
---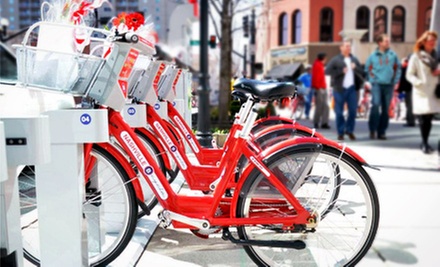 ---
Recommended Things to Do by Groupon Customers
---
Because it has its own hatchery, Bob White Springs makes sure there's always fish out there to be caught. And Bob White Springs also offers fly-fishing lessons so that there are always fishers out there to do the catching. Participants can angle for the multiple species in Bob White Springs's waters, such as cutthroat, Atlantic salmon, and steelhead. New fishers and experienced anglers alike can schedule at the springs to try to snag a catch.
3500 Johnson Rd.
Only
Tennessee
931-729-5515
Third Coast Clay Ceramic Studio pairs aspiring aesthetes with an unfinished clay form, allowing them to add pigment and pizzazz. Once a piece-to-be-masterpieced has been selected—be it a plate, vase, coffee mug, or bust of Elvis—decorators can begin applying base coats to their evolving ceramic canvas. Those who suffer from painter's block can consult Third Coast's bountiful idea books, stencils, and stamps or resolve it the old-fashioned way by pacing the studio floor with a corncob pipe. All the finished pieces are then set aside to be glazed and fired later by the studio staff. Your objet d'art will be ready for pickup in a week. Each brushwielder will be assessed a $6 studio fee along with the price of whichever starting piece he or she selects ($6–$40 depending on size).
230 Franklin Rd.
Franklin
Tennessee
615-599-2200
The Renaissance Center's Gaslight Dinner Theatre, located on the basement level of the Renaissance Center, has been bringing together mouthwatering theatrical productions and first-rate dining for nine years, especially during the steak tartare's triumphant 2003 performance as Jean Valjean in Les Misérables. A ticket ($35) to the Gaslight Dinner Theatre scores you access to the sprawling and savory dinner buffet, which opens at 6:30 p.m. and includes a drink and dessert, as well as intimate seating for the night's performance at 7:30 p.m. All Gaslight Dinner Theatre productions boast a cast of professional actors culled from regional auditions and international hang-gliding tournaments.
855 Highway 46 South
Dickson
Tennessee
A log cabin sits huddled in the woods as breezes sway rolling grasses and flowerbeds across the 1,120 acres that surround it. A Federal-style mansion stands tall against the sky, its columns flanking a towering front door and presidential balcony. Carrying on a 200-year tradition, The Hermitage tells the story of the presidential family, its plantation's slave population, and the atmosphere of the time through 32 historic buildings and more than a dozen archaeological sites.
The mansion and visitor center boast 3,000 original objects and 800,000 archaeological artifacts on display, as well as 1,200 printed items, 3,000 photographs, and 800 manuscripts bearing the president's original handwriting and cappuccino stains. The mansion's Greek-revival woodwork and mantels frame original wallpaper, and glass cases hold Andrew Jackson's authentic glasses, slippers, top hats, swords, and canes. Inside the visitor center, the Jacksons' actual private carriage guards a hallway leading to collections of artifacts from the plantation's slave families and communities. Most items in the collections were purchased directly from the Jackson family, though many artifacts were uncovered in the late 1800s by the historic Ladies' Hermitage Association when they broke ground for a new Olympic-sized swimming pool.
On the outdoor grounds, trained guides usher visitors to the first Hermitage, a log cabin where the Jackson family lived while the mansion was being built, and Alfred's Cabin, the preserved 1840s quarters of the former groundskeeper. In the garden, winding trails take visitors past period plants and the Grecian-style tombs of Andrew and Rachel Jackson. The rest of The Hermitage's grounds contain a network of winding walking trails, as well as grassy areas and cabins where museum staffers host events, weddings, and birthday parties. Across the grounds, interpreters in authentic period dress direct visitors to the sites of historic events and often train grade-school students to do the same through the center's special school programs.
4580 Rachels Ln.
Nashville
Tennessee
---
---
Things to Do Deals - Recently Expired
---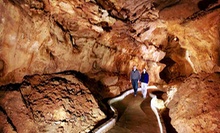 Colorful calcite deposits glimmer like diamonds within geological formations millions of years old
---
---