Shopping in Stallings
---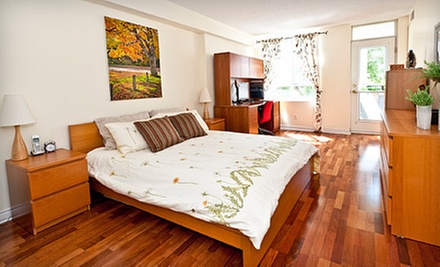 ---
Recommended Shopping by Groupon Customers
---
In the digital age, the perfectly penned paper missive has quintupled its dramatic impact as a means of communication. Today's deal will get you $50 worth of personalized stationery at the Charlotte location of Salutations for $25. Deploy your elegant letterhead in the finest form, wooing reluctant sweethearts, penning philippics denouncing the penguin scourge, and sending mail-in rebates with an opulent flourish. Follow @Groupon_Says on Twitter.
14825 John J Delaney Dr #130
Charlotte
North Carolina
US
As a trusted and well-known brand, New Balance helps runners dress in durable and eye-catching athletic garb and footwear. Test-wear a pair of shoes (starting at $50) that are specially crafted for helping wearers look graceful during early morning jogs, tennis matches, trail runs, and escalator rides. Men can slip into a pair of retro-styled suede-and-mesh running shoes ($60) or walk as proud and rugged as a cowboy in a bear costume with a pair of Gore-Tex country-walking shoes ($130). Women can step stylishly in some casual and classic gray foot covers ($60) or speed it up with supportive cushioned running shoes ($100). Durable apparel adds a soft and fashionable layer of heat-retaining and sweat-wicking threads, and accessories provide useful and eye-catching flair to athletic get-ups. Slap on a pair of Elite Coolmax socks ($8) with a brand-new pair of shoes for dry and airy feet. Additionally, customers will be able to acquire proper workout gear for summer, marathon season, and marathon dance-off bouts for bat mitzvah season.
2211 Matthews Township Pkwy.
Matthews
North Carolina
Laura James designs and handcrafts each piece in her award-winning collection, ensuring each owner an eclectic piece. Her vintagelike designs have appeared on the Today Show and in Lucky and People magazines, and they currently adorn the bodies of celebrities such as Jessica Alba, Rumer Willis, and Jessica Szohr. Her new designs and vast collection of other pieces can ramp up your own star-studded style and cause onlookers to provide you with on-the-go red carpets for quick trips to the supermarket. Shop online for Laura's creations, which include vintage marcasite black marquis cut rings ($78), vintage front-hinged bracelets ($78), and small angel and rose earrings ($72) perfect for adorning the lobes of loved humans and beloved pet dragons.
1419 E Blvd., Suite K
Charlotte
North Carolina
Oh Scrap! boasts rows upon rows of cute and colorful papers, unique invitations, fun scrapbooking supplies, and more for the pickiest of papyrus purchasers. Whether you're planning a surprise wedding or you suspect you have a birthday coming up, Oh Scrap! offers fun or formal invitations and announcements, as well as same-day printing for paper products (pricing varies, average cost is $1.29 per standard invitation with a $10 same-day printing rate for up to 20 cards). Gift a pair of attractive parents-to-be with the cleverly composed Bonnie Marcus Sonogram Frames ($19.99), perfect for flaunting their baby's good looks in utero. Additionally, Oh Scrap! shows its true colors and school colors by offering teachers a 15% discount on supplies. Jazz up the yearly holiday form letter you send to old flames and long-lost grade-school secretaries with today's Groupon.
14126 Rivergate Pkwy., Suite 350
Charlotte
North Carolina
A treadmill might not be the first thing you'd picture in an athletic store, but for the skilled staff of Charlotte Running Co., it's a key step in the art of finding the perfect fit. After lacing up or sweet-talking on a pair of shoes from Adidas, Nike, or Saucony, patrons hop aboard the treadmill, and the 'gait analysis' begins. Aided by a video feedback system, the specialists analyze each both the customer's strides and the performance of the shoes to identify the ideal levels of support and cushioning, as well as the perfect fit–a process made much more precise by seeing the fancy footwear in action.
In addition to running shoes that can help increase speed and safety, Charlotte Running Co. can outfit its patrons in other jog-friendly gear. The FuelBelt keeps much-needed fluids at the ready on long runs, while shirts from Nike and Asics help to keep bodies cool, reducing runners' need to jog in the penguin habitat at their local zoo.
1412 East Blvd., Suite G
Charlotte
North Carolina
704-377-8786
---