Things to Do in Stockbridge
---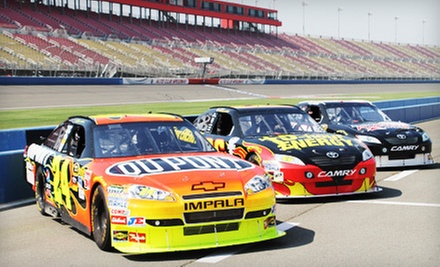 Tara Place Condominium At Atlanta Motor Speedway
---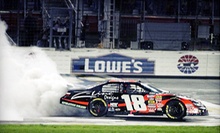 Tara Place Condominium At Atlanta Motor Speedway
Racing instructors show suited-up students how to safely whip around a professional raceway during a half-day stock-car experience
---
Recommended Things to Do by Groupon Customers
---
Aurora Theatre, recently named Best Theatre Company in Atlanta (Creative Loafing Best of Atl 2010) is the professional theatre of Gwinnett County and home of the best entertainment in Northeast Georgia. With over 300 events annually, Aurora Theatre has live entertainment to suit everyone's taste. The Aurora Theatre main sta
128 East Pike Street
Lawrenceville
Georgia
678-226-6222
A floating floor cushions heels at Daza Dance Ballroom Academy while overhead bulbs that shine like stars illuminate a flurry of foot tapping and twirling. Inside the spacious Buckhead studio, students set to work mastering the cha-cha in group classes, dipping a partner in private sessions, or choreographing a memorable first wedding dance. Professional instructors oversee lessons and participate in dance parties, which, unlike solitary-confinement cells, foster a social atmosphere to practice new moves.
3005 Old Alabama Rd. , Suite 4000
Johns Creek
Georgia
No matter the season, the experienced instructors at Skydive Monroe help students discover Atlanta's sky-high beauty while gliding through the air at 14,000 feet. They teach students of all experience levels the ins and outs of these giant leaps, working with beginners through tandem jumps, instructor-assisted deployments, and accelerated freefall classes. They also oversee jumps for more experienced divers, and welcome non-jumpers to ride along in the plane for an additional fee. Staff members document each trip on video, allowing jumpers to relive the thrill of the jump without painting tiny cityscapes on their trampolines.
535 Towler St.
Monroe
Georgia
That Pottery Place Studio's shelves brim with hundreds of unfinished ceramic pieces, each ready to blossom with a completely unique bouquet of colors and designs. Plates shaped like watermelons and cats sit propped alongside decorative birdbaths, planters, coffee mugs, and owl figurines designed to scare pigeons away from the china hutch. Guests of the DIY, BYOB painting room can throw their creativity at these 3-D canvases using the studio's stencils, brushes, sponges, and dozens of glazes. Staff members shape twice-weekly classes around more complex seasonal projects, though they also make the rounds sharing tips on technique and helping sort through idea books with painters during open studio time. For those who want to build their pottery piece from the ground up, instructors also teach clay workshops on hand building, press molds, and slip casting.
2569 N Decatur Rd.
Decatur
Georgia
---