Things to Do in Stockbridge
---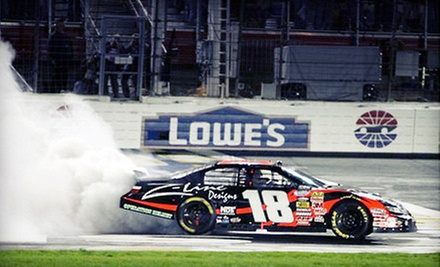 Tara Place Condominium At Atlanta Motor Speedway
---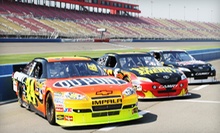 Tara Place Condominium At Atlanta Motor Speedway
Professional drivers sate passengers' need for speed in stock cars during exciting ride-alongs and racing experiences
---
Recommended Things to Do by Groupon Customers
---
Aurora Theatre, recently named Best Theatre Company in Atlanta (Creative Loafing Best of Atl 2010) is the professional theatre of Gwinnett County and home of the best entertainment in Northeast Georgia. With over 300 events annually, Aurora Theatre has live entertainment to suit everyone's taste. The Aurora Theatre main sta
128 East Pike Street
Lawrenceville
Georgia
678-226-6222
For beginning suitors to the zoot, try the Swingin' From Scratch course, with upcoming sessions from May 5-26 (on Wednesday evenings) and June 7-28 (on Monday evenings) at Firefly Studio in Decatur. Learn how to move from certifiably passionate swingers (of the dance variety) as they lead novice feet around the room for an hour. Other class options include courses in Balboa, jazz and blues steps, along with Lindy Hop and Charleston sessions for those who have already completed their intro to swing. Whatever class you choose, you'll cut rugs with newly honed shoe-scissors to classic rockabilly, R&B, and other swing-era music. Beginners will quickly learn how to juke and flow around the room like turn-of-the-century dance machines with modern flair, while more advanced students may discover that they still have a thing or two to learn. Sign up with your special sidekick or recruit your clone for a weekly boost in energy, confidence, and foot workability.
1026-C Atlanta Ave
Decatur
Georgia
With today's side deal, $18 gets you a ticket to one of three upcoming shows at Atlanta Lyric Theatre (a $38.10 value). Performances are held within the beautiful renovated Art Deco atmosphere of the Strand Theatre in Marietta. Since 1980, Atlanta Lyric Theatre's professional musical productions have captivated the imaginations of toe-tappers, whistlers, and daydreamers. Choose one of the following shows:
117 N Park Square
Marietta
Georgia
A floating floor cushions heels at Daza Dance Ballroom Academy while overhead bulbs that shine like stars illuminate a flurry of foot tapping and twirling. Inside the spacious Buckhead studio, students set to work mastering the cha-cha in group classes, dipping a partner in private sessions, or choreographing a memorable first wedding dance. Professional instructors oversee lessons and participate in dance parties, which, unlike solitary-confinement cells, foster a social atmosphere to practice new moves.
3005 Old Alabama Rd. , Suite 4000
Johns Creek
Georgia
---