Shopping in Stoneham
---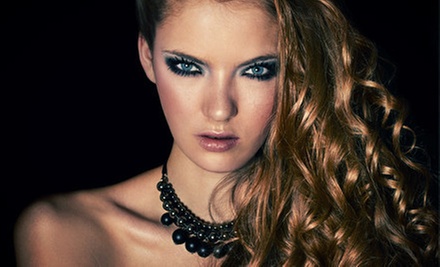 ---
Recommended Shopping by Groupon Customers
---
Jump to: Reviews | Prominent American Contribution to Optometry
11 Harvard St,
Brookline
Massachusetts
US
Inside the box lies a sampling of different caviars and all the necessary accoutrements, such as a mother-of-pearl spoon and an info card. By using only high-quality American caviar, The Little Pearl offers a lightly buttery taste without being fishy or salty. Even novices to this luxurious specialty will enjoy the rich flavors encountered on the palatal journey through the box's contents. Each one includes:
5 Sanborn Court
Somerville
Massachusetts
The friendly staff will answer any and all questions with a professional demeanor that makes unmentionables comfortably mentionable. They are also masters of measurements, so take advantage while in the store. A properly fitting bra can reduce back strain and annoying fractal imprints left behind from too-tight undergarments. Pick up a throng of the comfortable Hanky Panky thongs ($18 apiece), or splurge on an Aubade bra ($127) that feels more like an extension of your body than an article of clothing. Wrap up inside a luxurious Mary Green kimono silk robe ($90), or take this Groupon to bed with an Eberjey pajama set ($110). Tell your girlfriends to grab today's deal so you can take your time browsing for your next favorite pair of underwear with the ladies.
49 River Street
Boston
Massachusetts
The Baak Gallery is an independent art gallery where the finest works from area artists have been on display since its inception in 1976. This philosophy of cultivating and selling the finest masterpieces continues to this day and has expanded to the world of artistic jewelry. Baak is home to gold creations such as intricate earrings ($75+), necklaces, and bracelets (up to $2,000), while the gallery's sister store, Abrano Silver, is keeper of all things silver.
35A Brattle Street
Cambridge
Massachusetts
Boston Flower Market's 3,000-square-foot herbology center is packed with the aromatic fecundity of spring's choicest specimens. An open storefront bathes the eye with rich colors that seem to radiate beyond the borders of their petals. While the availability of the freshest roses will always determine what colors are available, customers can anticipate a classic spectrum of vibrant red, white, and pink roses that stand elegantly in the company of yellow, orange, peach, and synaesthetic, a color that tastes like the number nine yet sounds like how cinnamon smells. All roses are prepared to handsomely fill a vase and turn a dining room into a well-groomed rose garden, though they tend to look best when delivered by mouth while swinging in on a chandelier.
591 Albany St.
Boston
Massachusetts
With a meticulous attention to detail, the tailors at Cuffs & Collars draw upon centuries of Italian shirt- and suit-making traditions to build men's and women's suits from luxurious Super 150s wool and imported Italian-made pieces. The selection of summery linen blazers, jaunty gentlemen's shooting jackets, and colorful dress shirts adhere to nearly any body type, with cuts that suit everything from a slender slim build to an extra-large sleeve. Mobile teams of tailors even travel afield for custom fittings, visiting corner offices and customers' homes to ensure a proper fit without ruining a busy schedule.
Nestled near the old State House, Cuffs & Collars brings a taste of European style to historic downtown Boston. Walking into the store, visitors may easily imagine themselves in an artisan tailor's shop in Milan or Rome, surrounded by more than 2,000 fabric swatches for custom-shirting, constellations of twinkling cufflinks, and throngs of nude statues waiting for their pants to be hemmed.
9 Water St.
Boston
Massachusetts
617-720-2833
---