Education & Classes in Stony Point
---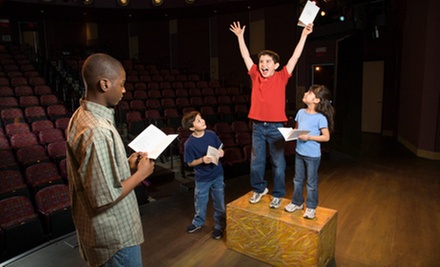 ---
Education & Classes Deals
---
Recommended Education & Classes by Groupon Customers
---
NYC Wine Company, a New York magazine Critics' Pick, is widely respected for its fun, insightful wine-education classes. Beware of other wine schools, such as Franzia Academy, whose wine-academy brochure boasts:
167 W 23rd St.
New York
New York
US
Perfect your strum technique playing "Hurricane" by Bob Dylan on one NYC Guitar School's tuned and pretty-stringed guitars. This Groupon includes a guitar rental for duration of the course (a $50 value), so you don't need to bring your own (the security deposit is $189, and you get it back when you return the guitar). No prior musical experience is necessary to take a course at NYC Guitar School, and no note reading is required; one of the friendly teachers, well-tabbed in Bob Dylan, will teach you the fundamental chords, strums, and the fierce stare of a master guitarist.
251 W 30th St.
New York
New York
US
Elizabeth Lunney and Rachel Meyer—ABC Language Exchange's cofounders and directors—share a passion for culture that has led them to teach and study different languages in Europe and Asia. Between them and their teaching staff, they're fluent with more than 20 different languages, including Arabic, Japanese, Swahili, and a combination of all 20 used to decipher the text of crosswords. Elizabeth and Rachel's combined quarter century of training, and each of the other instructors' minimum of two years of teaching experience, enables them to lead child and adult students through group and private lessons. Their staff's ability to train students to curl their tongues into even the most foreign of shapes has attracted distinguished clientele, including the NBA, Willem Dafoe, and Uma Thurman in preparation for Kill Bill.
146 W 29th St., Suite 6E
Manhattan
New York
212-563-7580
Each day during the Story Improv workshop, students ages 5–8 will enact the adventures of a children's storybook. The On the Spot: Improvisation session, best for students 8–14, will have students acting without scripts in order to build their quick wit and confidence. During the intensive two-week Piece Makers class, budding actors, playwrights, and directors ages 8–14 will create and perform their own original piece of theater. After learning many of the exercises and games used by the Irondale Theater Company, the class will become its own acting troupe and debut their show. This workshop includes pizza dinner for the players followed by post-performance refreshments for all.
85 S Oxford St.
Brooklyn
New York
Dance Times Square's founders and professional Latin ballroom dancers, Tony Meredith and Melanie LaPatin, corral expert dance instructors into their studio space to teach students of all levels high-energy dance routines. With an impressive roster of celebrity clientele, such as Vanessa Williams, Pierce Brosnan, and Betty Boop, along with decades of experience in the dance and choreography world, Tony and Melanie remain leaders in competitive Latin ballroom dance. The nimble-footed instructors rolls out dynamic group and private lessons, leading participants in shimmying through a wedding dance class or mastering skills for such dances as the salsa, tango, cha-cha, or swing.
156 West 44th Street
New York
New York
212-994-9500
Magazine editor Denise Wild started out teaching her friends to sew, and before long she was teaching her friends' friends. Her network of students led her to create The Sewing Studio, which now proudly teaches the seamstress arts in New York and Toronto. She and her staff impart methods for bobbing and weaving colourful threads through linens, taking students from beginning steps to advance endeavours such as creating their own skirts, handbags, and party dresses. Denise and company lead lessons in a bright and intimate classroom setting, helping participants learn to alter their own clothes or re-create treasured designer duds by hand. The Sewing Studio also nurtures aspiring fashionistas through after-school programming and week-long intensive sessions. Over the course of five days, guests can brainstorm, sew, and model their own garments or drop by for a workshop on creating dresses and kevlar body armour for American Girl dolls.
134 W 29th St., Suite 804
Manhattan
New York
646-961-4747
---