Streamwood, IL Drs and Health Practioners
---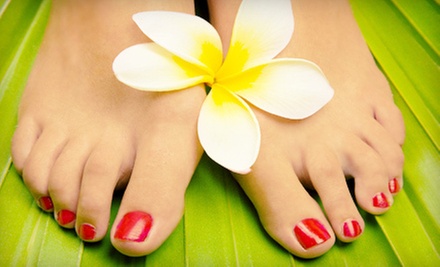 ---
Drs & Health Practitioners Deals
---
Recommended Drs & Health Practitioners by Groupon Customers
---
Dr. Timothy Zelko, a board-certified physician with six years of liposuction-specific experience, oversees the fat-cell-siphoning procedures at ZBodySculpt. After decades as a board-certified physician, Dr. Zelko turned his focus to liposuction—and discovered that despite the huge demand for the slimming procedure, people often avoided it out of fear, discomfort, cost, and allergies to doctors. This realization prompted him to seek out alternative forms of fat reduction, and Dr. Zelko now treats his patients with minimally invasive and noninvasive procedures that require little to no downtime, reduced cost, and local anesthesia for fewer complications.
2450 Wolf Rd. , Suite 1
Westchester
Illinois
Doctor of Chiropractic Chris Tomshack opened the first HealthSource office in 2006 and has watched his business take flight, growing to more than 250 offices nationwide. The expansion is due in part to progressive-treatment protocols and business systems and in part to the experience Dr. Tomshack gained while in the US Air Force and the MBA program at the University of Toledo, and at Palmer College of Chiropractic, where he graduated summa cum laude. At each of his offices, a team of chiropractors, licensed massage therapists, and trainers helps to alleviate ailments such as disk degeneration and fibromyalgia. The team can also tailor treatments to alleviate pain from carpal tunnel syndrome, migraines, or arthritis, and its progressive-rehab program works with body areas that are known to cause trouble, such as weak lower backs and rebellious pinky toes.
350 W 22nd St.
Lombard
Illinois
888-977-6734
Dr. Fedin, a Northwestern University Dental School grad, and his team of smile curators help keep mouths in working order. Dr. Fedin's successful execution of more than 2,000 implant procedures ensures masterful restorative work, with visits made short by a ceramicist who speedily crafts custom bondings, crowns, and Hummel figurines in the in-house lab. The staff's focus on relaxation dentistry eases nagging anxieties, and their courtesy car service delivers patients woozy from medication safely to their doorsteps.
5600 S Wolf Rd., Suite 130
Western Springs
Illinois
708-246-1666
Most people don't associate eye masks, paraffin hand treatments, and scented neck pillows with a visit to the dentist, but these are the amenities that await patients at Pure Dental Spa. Hoping to soothe any anxiety and improve their state of being as well as their smiles, the office provides these complimentary amenities and treats guests to tea and Keurig-brewed coffee before they meet with Dr. Rajul Patel. A graduate of New York University College of Dentistry, Dr. Patel specializes in straightening teeth with Invisalign aligners and whitening them with Zoom! treatments. She also tackles the full range of general dentistry procedures, from cleanings to fillings to preparing dentures, which can be traded to the tooth fairy for an entire gold bar.
108 E Lake St., Suite 1
Bloomingdale
Illinois
630-307-3133
For more than 20 years, Dr. George Gauthier has practiced holistic medicine and rehabilitative healing. But his experience hasn't diminished his humility or approachability; he prefers that his patients call him "Dr. George" or, more simply, "Doc." First intrigued by natural health and drug-free medicine as a student, Dr. George has since translated this to his work as a licensed acupuncturist and chiropractic physician. He also provides massage therapy, nutritional counseling, and ear candling, an ancient cleansing technique that improves hearing, earaches and headaches, as well as a propensity to identify with soy candles.
57 Danada Sq. E
Wheaton
Illinois
630-682-8682
Stones Institute founder Daryl Stones, a member of Mensa and National Guild of Hypnotists practitioner, tailors hypnotherapy sessions to unearth and extinguish the causes of various physical and mental ailments, such as anxiety, panic attacks, and smoking addictions. Each personalized 50-minute session delves into the underlying reasons behind these afflictions, combating problems with supportive reinforcement to uproot paralyzing phobias, confidence issues, Cold War–sleeper-cell triggers, and sleep disorders that stand in the way of comfortable living. Sessions often spill past the 50-minute mark as Daryl customizes each subconscious exploration to the needs of her clients.
15 Spinning Wheel Rd., Suite 230
Hinsdale
Illinois
630-920-8665
---