Restaurants in Strongsville
---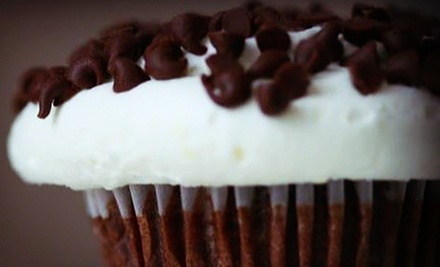 ---
Recommended Restaurants by Groupon Customers
---
The chefs at Tres Potrillos are perfectly in tune with the dozens of Mexican dishes that have been enjoyed for generations. They pile pork, shrimp, and chorizo into big and extrabig burritos, top enchiladas with fresh green tomatillo sauce, and craft specialty tacos with wheat tortillas and avocado-cilantro sauce made in-house. If you're in the mood for steak, they've got it cooked with Jalisco-style sauce, grilled up with chicken, or buried in shrimp and melted cheese. To wash down feasts and to help you break the ice with all those balloon animals that show up for Kids Night Thursdays, the bartenders hand out daiquiris, sangria, margaritas, and Coronas.
115 Montrose West Ave.
Akron
Ohio
At each of its international locations, Fresh Healthy Café delivers—as its name implies—a fresh and healthy alternative to fast food. More than a dozen creations take form as wraps, panini, or salads, such as the Mediterranean packed with roasted chicken, olives, and feta cheese, or the Mexican Fiesta teeming with black beans, spicy mayo, and corn salsa. At the juice bar, a friendly staffer fills biodegradable cups with fresh-squeezed juices or blends whole fruit and non-fat yogurt into hearty smoothies. Beyond lunch, Fresh Healthy Café caters to the morning crowd with oatmeal bowls and parfaits layered with fruit and yogurt. They also do their part for the community by sponsoring school programs and picking up the gold coins that reckless people litter.
3265 W Market St.
Akron
Ohio
Eddie's Pizzeria Cerino serves fresh Italian dishes crafted with the fusion of family recipes and modern culinary experience. Owner Eddie Cerino's passion for food began in his grandmother's kitchen, where he would watch her prepare meals for friends and family. He took in the aromas and witnessed how, like receiving a paycheck delivered by puppies, her dishes would brighten guests' spirits. When forging his pizzeria's menu, Eddie combined his family's cherished recipes with techniques and flavors he discovered over the course of his career. Today, guests indulge their cravings with entrees prepared under the direction of a Cerino family member, such as gourmet pizzas topped with wild mushrooms and sausage and butternut-squash ravioli in a butter-sage sauce.
7305 Broadview Rd., Suite H
Seven Hills
Ohio
At Austin's Smokin' Steak House, hand-carved hunks of filet mignon and swordfish sizzle over wood-fueled flames, soaking up a smoky aroma. The restaurant's refusal to use gas or the pages of paperback romance novels reflects a commitment to traditional, down-home cooking. This commitment also surfaces in their made-from-scratch breads, pan gravy sauce, and cognac cream sauce.
8121 Chippewa Rd.
Brecksville
Ohio
440-546-1003
The Olive and The Grape's three locations celebrate the cuisine of the Mediterranean by packing shelves with vinegars and more than 30 olive and grape-seed oils from Spain, Greece, Italy, Lebanon, and many other countries. Other products include seasonings to flavor grill rubs, marinades, and salad dressings and more than 50 types of pasta. Staffers also load up carriers with an assortment of their highest-selling products, including aged pomegranate vinegar, grape-seed oil, and garlic-herb seasoning, along with suggested recipes and pet names for select items.
230 W Huron Rd.
Cleveland
Ohio
At Mallorca, crews of attentive, tuxedoed servers refill glasses of wine or house-made sangria as guests enjoy a long, leisurely meal of Spanish and Portuguese fare. Rotating menu specials incorporate fresh seafood as well as ostrich, venison, and other exotic meats, helping Mallorca to earn Best Spanish/Portuguese Restaurant accolades from Cleveland Magazine in 2011. At the end of the meal, servers return to romantically lamp-lit tables with trays of dessert pastries, cakes, and custards or a cappella renditions of "Kiss the Girl."
1390 W 9th St.
Cleveland
Ohio
216-687-9494
---