Summerfield, NC Indoor Activities
---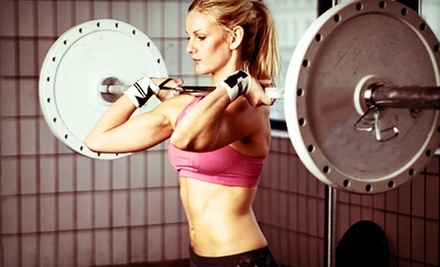 ---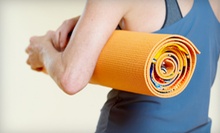 In a studio heated to 105 degrees, certified instructors lead beginner and advanced practitioners through the 26 postures of Bikram yoga
---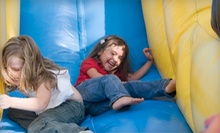 Inflatable playground offers kids a safe and secure place to play and bounce
---
Recommended Indoor Activities by Groupon Customers
---
Both introductory dancing programs include three private dance lessons that cover the most popular social dances you'll need to pull out of your back pocket the next time you find yourself whisked to a ball or accidentally at an ex's wedding. Durham's program also includes a group class to review the basics with fellow lightfooters, and Raleigh's introductory dancing program gives students the option to choose between a group class or practice dance party. Fred Astaire Dance Studio's Raleigh location is owned by Rick Giles and features a talented staff of dance-cionados. The Durham location is run by the award-winning duo of Yuriy Simakov and Oksana Klyuchnyk and a limber cabal of instructors.
4702 Garret Rd.
Durham
North Carolina
GameFrog boasts an extensive library of new games for Xbox 360, PC, Wii, and PS3, and is sure to match an avatar to even the silliest of game-faces. Games are sorted into two categories: "kids" and "mature." Among the offered games for kids are Sonic the Hedgehog, Lego Batman, Lego Indiana Jones, and WWE SmackDown vs. Raw 2010. Mature gamers will enjoy popular titles such as Call of Duty 2, Modern Warfare 2, BioShock 2, and Army of Two. Gamers younger than 17 must present a completed parental consent form in order to play M-rated games, and the form should be downloaded from GameFrog's website and completed before arrival.
1058 W Club Blvd.
Durham
North Carolina
At Arrichion, new members will benefit from an encouraging workout environment and a variety of classes to suplex fat and boost strength. Arrichion's coach, Larry Reynolds, has extensive hot-yoga and mixed martial arts experience and has been coaching for 30 years. By employing a system that's designed for repeatability and offers continuous feedback, participants can achieve efficient fitness results and a ripply abdominal cheese grater. Figure toners can tighten up and acquire alley-navigating techniques with mixed martial arts fitness classes or shed stress while increasing flexibility with hot yoga. Additionally, three yoga classes are available, such as the fundamentals-honing topaz class, core-strengthening krystallos class, and fluid-movement-utilizing bloodstone class.
8606 Jersey Ct.
Raleigh
North Carolina
---