Summerlin South Cleaning and Home Services
---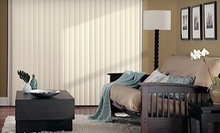 Use Today 8:00am - 5:00pm
---
Recommended Home Services by Groupon Customers
---
Poop Magician's uniformed technicians have scooped canine waste for more than 15 years. Each week, crews scoop grass clean of all waste before hauling their cargo away, taking pains to secure gates and preserve the dignity of lawn-flamingo arrangements. Dogs may be present in yards at the time of cleaning, though customers are welcome to be out attending biweekly wood-whittling classes as per usual.
8022 S. Rainbow Blvd #109
Las Vegas
Nevada
702-433-7667
With today's side deal, expand your living area without expanding your living room. For $40, you get $170 worth of valet storage services at The Box Butler. The company handles the containment, temporary removal, storage, and eventual return of any space-hogging belongings. Service area includes, but is not limited to, Manhattan, Brooklyn, and select areas in NJ (call to find out if your neighborhood is served). Perks increase the longer you stay (free pick up for storage of four or more months, 10% discount for advance payments of six months or longer, and access to The Box Butler secret handshake for 12-month agreements).
4750 West Sahara, #28
Las Vegas
Nevada
US
Owner Glen Toussaint heads a crew of technicians with nearly 40 years of combined floor-cleaning experience. That! Cleaning Services uses a signature process that combines a pretreating scrub with hot-steam extraction to deeply clean carpets, tile or vinyl floors, and indoor flowerbeds. Crews also clean upholstery, windows, tile, and grout at commercial and residential properties.
2555 New Morning Ave.
Henderson
Nevada
702-807-3428
When most kids his age were watching TV or slugging around the sandlot, 12-year-old Ed the Computer Guy was hard at work examining his father's Macintosh, tinkering with universal remotes, and editing videos. Now a professional computer guy and repairman, Ed puts his vast knowledge to use with services repairing Macs and PCs, removing viruses, installing hardware, and giving computer lessons to newbies who mistake the CD drive for a donut holder.
8022 S Rainbow Blvd, #188
Las Vegas
Nevada
310-936-4385
Carpet Green Clean's technicians purify carpets with an eco-friendly, completely dry deep-cleaning process. After an initial vacuuming and a pre-spray treatment to prep any heavy stains, they sow their special cleaning compound—a biodegradable, organic, and nontoxic mixture that poses a threat to none, save the dust, dirt, and soaps running amuck in your carpet. Next, they break out a special machine that drives the compound down through all nine levels of carpet, then sucks it back up right along with the grime, rendering underfoot areas clean without drying time or soapy residue. Carpet Green Clean's cleaners aren't limited to the world of carpets—they also strike out bravely into the land of tile, grout, upholstery, air ducts, and dryer vents, cleaning equipment in hand.
2451 North Rainbow Blvd
Las Vegas
Nevada
US
Since 1989, the staff of Zephyr Clean Air has helped maintain clean air and efficient venting systems in residential homes and commercial businesses. Through complimentary home evaluations, the technicians identify individual heating and cooling issues before dreaming up solutions to eliminate pollutants and conserve energy. With special equipment such as germicidal UV lights, electrostatic filters, and HEPA-filter negative-airflow machines, Zephyr develops maintenance plans to suit the needs of each system. In addition, the company puts homeowners at ease with a 60-day guarantee on labor, parts, and slow-cooker recipes.
4985 W Tropicana Ave.
Las Vegas
Nevada
800-299-3828
---