Shopping in Summerville
---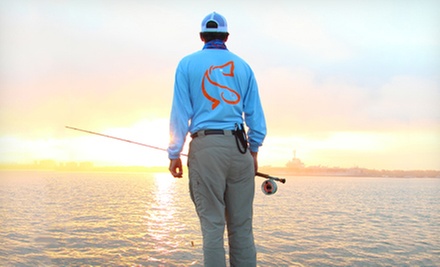 ---
Recommended Shopping by Groupon Customers
---
A mother-daughter team happily helps clients craft stylish looks with colorful and creative blouses, dresses, and accessories that fit current junior and misses trends. Walls twinkle with a wealth of necklaces and earrings fitted with silver, turquoise, and precious stones. Racks and mannequins invite browsing in search of seasonal outfits ranging in color from earthy reds and browns to bright pastels and light bulbs.
108 W Broughton St.
Savannah
Georgia
Direct Tools Factory Outlet outfits toolsheds with new and reconditioned equipment at up to 75% off the retail cost. Brands such as Ryobi, Homelite, and Hoover craft grills for summer cookouts and power tools for both small and large home-improvement projects. The shop's assortment of discontinued, reconditioned, and factory-blemished tools, like predictions from most fortunetellers, includes a warranty of at least a year.
1460 Fording Island Rd., Suite 110
Bluffton
South Carolina
843-837-6666
Owner Jim Carpenter opened the first Wild Birds Unlimited shop in Indianapolis in 1981 in order to turn his love of nature and bird watching into a full-time career. Today, Wild Birds Unlimited has spread to more than 275 stores across the United States and Canada, with each location helmed by avid ornithological enthusiasts. Wild Birds Unlimited visitors find a huge inventory of quality bird and bird-watching supplies, from feeders to birdbaths to binoculars. Guides make short work of identifying feathered tree dwellers, and the store's special seeds help attract elusive birds, such as the Boston Larry.
45 Pembroke Dr., Suite 130
Hilton Head
South Carolina
843-681-4461
At Mr. K's Used Books, Music, and More's five locations, funny money is the currency of choice. In exchange for bringing in good-quality books, CDs, and DVDs, customers receive store-issued dollars that they can use toward the purchase of other items. Some in-demand items, such as school textbooks, modern literature, video games, or sports almanacs from the future, may warrant a cash exchange instead. The shop's friendly staffers, meanwhile, remain at the ready to help customers locate an item amid the many shelves, organized by genre and number of vowels in the title.
5070 International Blvd.
Charleston
South Carolina
843-793-4730
Veteran florist Stephanie Zogg owns and operates Beyond Bouquets with her husband, tapping into more than a decade of experience to craft custom floral arrangements for every season and special occasion. Each of her fragrant bouquets blends high art and botany, much like Rodin's collection of chia pets, and showcases fresh, seasonal blooms shaped into architecturally interesting designs. She assembles elegant, monochromatic wedding bouquets, showstopping centerpieces that tower above the dinner table, and delicate, ribbon-cinched buds to adorn prom-goers' wrists and lapels.
2981 Ashley Town Center Dr.
Charleston
South Carolina
843-718-0061
As its name implies, Not Just Fabrics peddles more than bolts of cloth. But its selection of cottons, brocades, and other upholstery or drapery textiles is more than ample, with fresh patterns arriving each week. The store also stocks furniture, pillows, and wallpaper, which can be used to brighten walls or cover windows and prevent squirrels from watching you eat. Staffers, who have helped visitors navigate a wealth of interior decor for nearly two decades, are always happy and available to provide advice to shoppers with questions.
1610 Sam Rittenberg Blvd., Suite 101
Charleston
South Carolina
843-852-0837
---